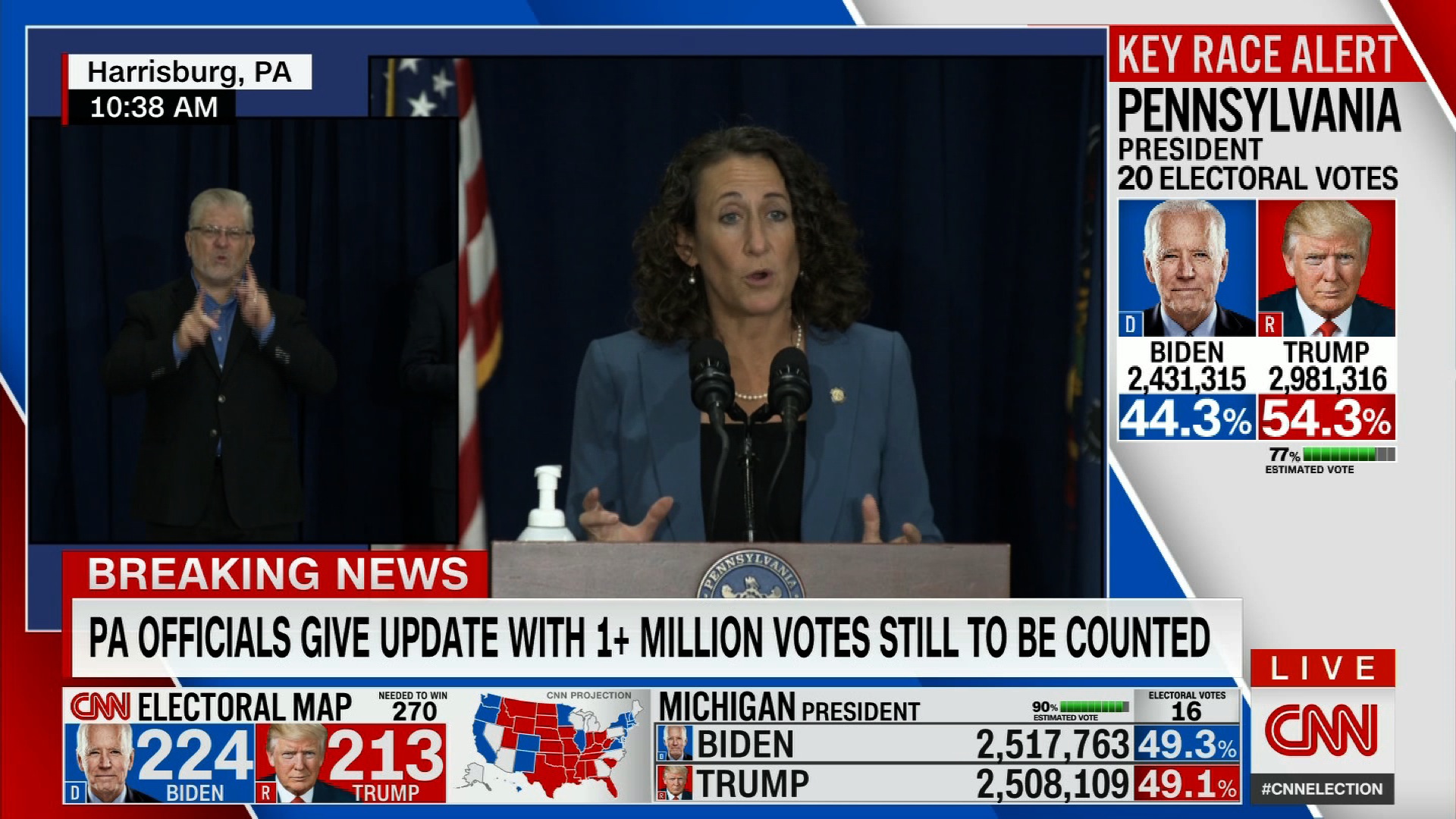 Stay patient: That's the message from Pennsylvania as the Keystone State continues counting votes.
"We're exactly where we said we would be," said Pennsylvania Secretary of State Kathy Boockvar during an update from Harrisburg, Pennsylvania, the state capital.
Boockvar noted that while nearly half of the state's mail-in ballots have been tabulated, "there are still millions of ballots left to be counted."
Four years ago, during the 2016 presidential race, Pennsylvania had 260,000 ballots cast by mail. Four years later, amid a global pandemic, the 2020 figures will shatter that mark.
"I don't know what the totals are going to end up at, but somewhere between 2.5 million and 3 million ballots," said Boockvar, noting that her state "will be at ten times the number of mail ballots" for this election.
Boockvar's primary message as the tabulations continue? "We are going to accurately count every single ballot."
Pennsylvania secretary of state gives update on state's ballots: