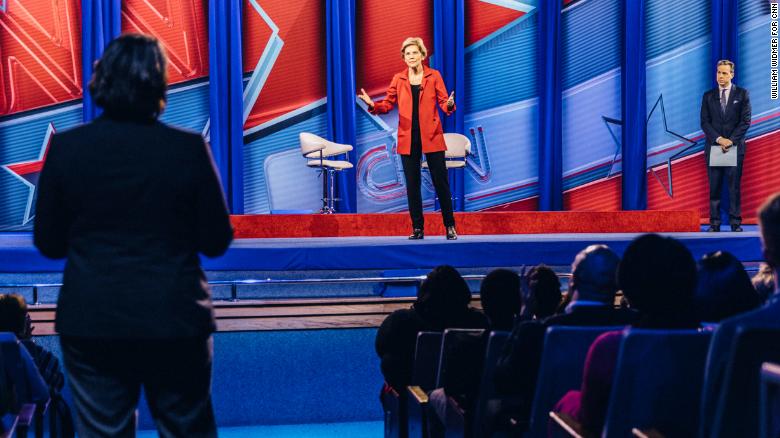 Democratic Sen. Elizabeth Warren, speaking directly to voters at tonight's town hall in Jackson, Mississippi, answered questions on a range of issues, ranging from US troops in Syria to her own family's financial struggles.
We're wrapping up our live coverage, but in case you missed it, here are some key quotes from Warren's town hall:
On white nationalism: "It starts with the fact that we have to recognize the threat posed by white nationalism. White supremacists pose a threat to the United States like any other terrorist group, like ISIS, like Al Qaeda and leadership starts at the top."
On reparations: "I believe it's time to start the national, full-blown conversation about reparations."
On US troops in Syria: "I think we need to get out. We need to get out."
On her proposed "wealth tax" plan: "Let's just admit it. When you've got a government that works for the rich and it's not working nearly as well for anyone else, that's corruption, and we need to call it out plain and simple."
On special counsel Robert Mueller's probe: "We need to protect him in finishing that report, and then that report needs to be made public to the American people. When we get it, we will know what to do with it."
On abolishing the Electoral College: "My view is that every vote matters and the way we can make that happen is that we can have national voting and that means get rid of the electoral college -- and every vote counts."
On her proposal to reinvest in public housing: "In the same way that we think about health care, as a basic human right, having a decent and safe place to live should be a basic human right."