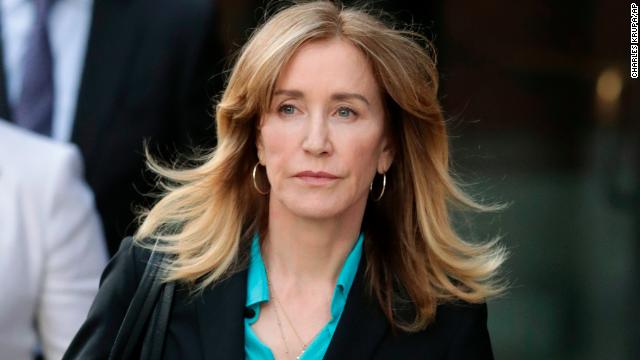 Felicity Huffman, one of the actresses ensnared in the college-admissions cheating scandal, was an early donor to Democrat Kamala Harris' presidential campaign, a new report shows.
Huffman donated $400 to the California senator's campaign on Jan. 21, the day Harris announced, Federal Election Commission records show. Huffman had also contributed $683 to Harris's Senate campaign in the fourth quarter of 2018; Harris transferred some of the funds from that account to her presidential campaign.
Huffman, the "Desperate Housewives" star, pleaded guilty to paying $15,000 to a fake charity associated with Rick Singer to facilitate cheating for her daughter on the SATs, the complaint says. She faces up to 20 years in prison. In exchange for Huffman's plea, federal prosecutors will recommend incarceration at the "low end" of the sentencing range, a $20,000 fine and 12 months of supervised release. They will not bring further charges.
Among the other celebrities who gave to Harris' presidential campaign:
Actress Reese Witherspoon
Actress Eva Longoria
Singer/actress Jenny Lewis
Los Angeles Lakers president and owner Jeanie Buss