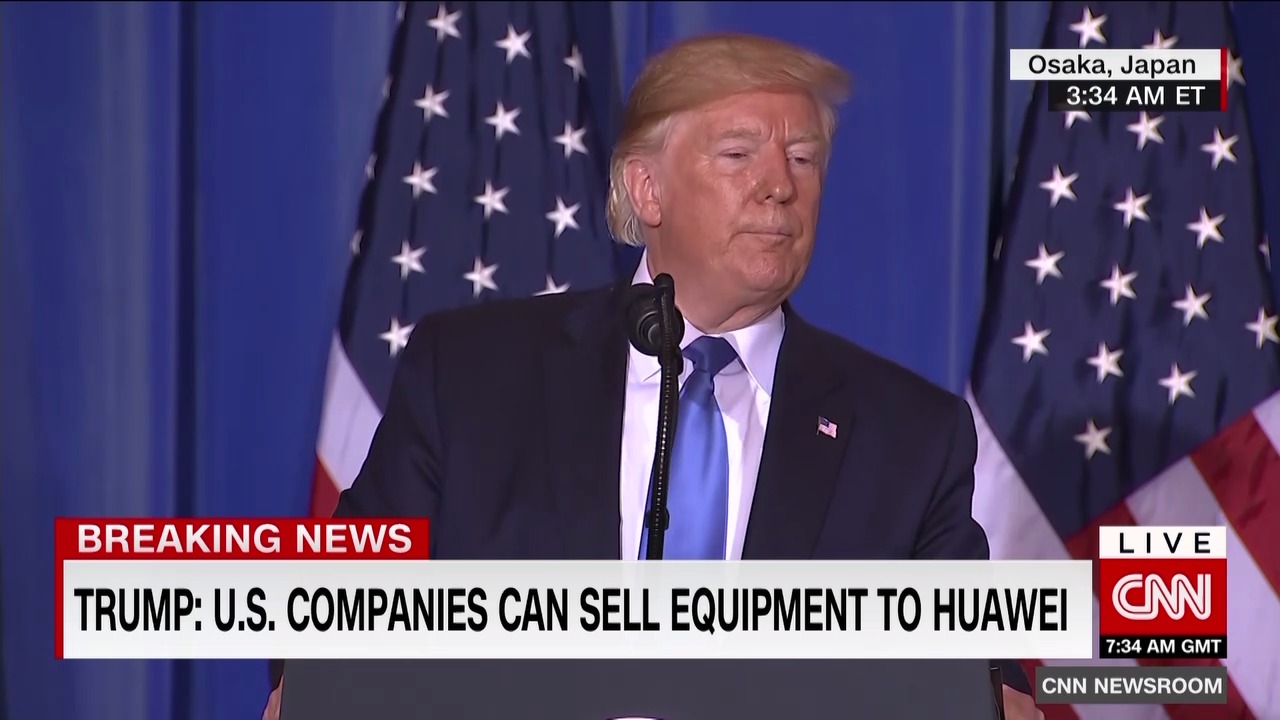 US President Donald Trump said Friday he would save the issue of Huawei for the end of US-China trade talks.
"We mentioned Huawei," Trump said of his talks with President Xi Jinping of China earlier Saturday. "We'll have to save that for the very end."
He said he "agreed easily" in his meeting with Xi to continue allowing US companies to do business with the telecom giant.
The announcement appears to contradict previous assessments by US government officials that Huawei poses a spying risk to Western infrastructure networks.
Trump called the matter "very complex" and "highly scientific," but said the matter of Meng Wanzhou, the Huawei executive who was arrested in Canada, didn't come up.