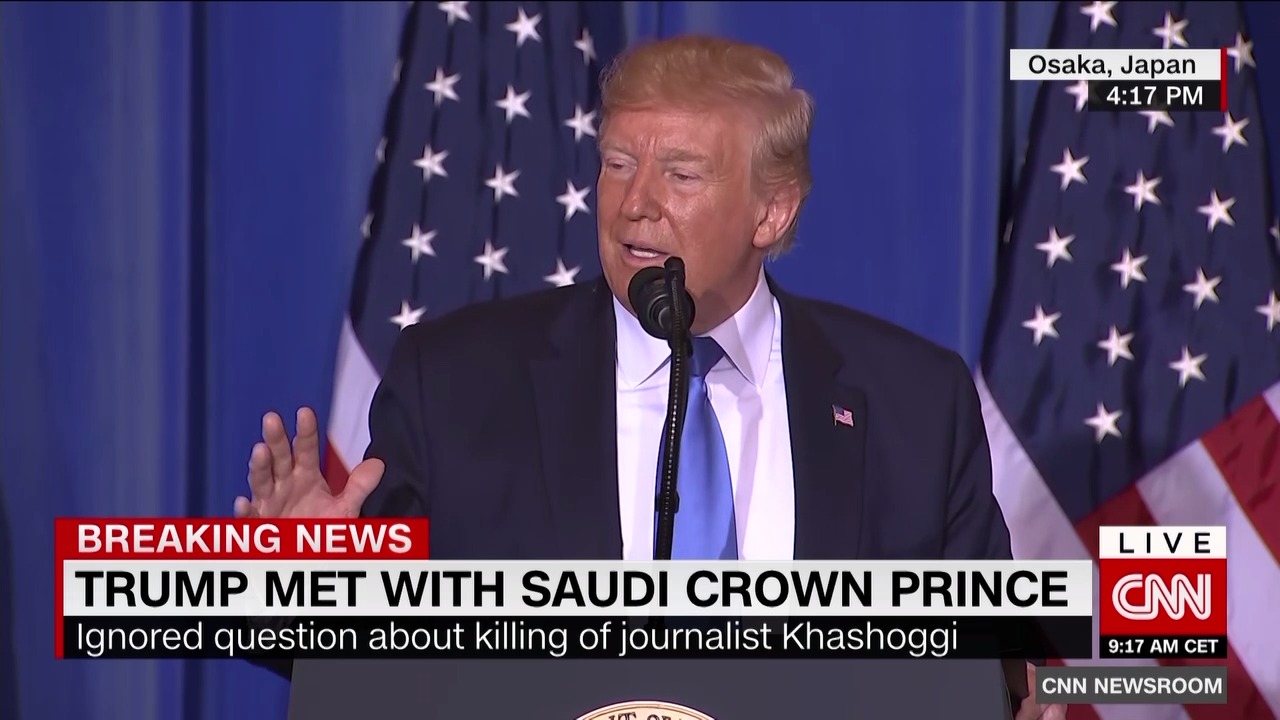 At an ongoing press conference in Osaka, US President Donald Trump criticized Saudi Arabia's persecution and detention of citizens, but deflected a question about the alleged murder of journalist Jamal Khashoggi.
CNN's Jim Acosta asked: "Do you agree that it is despicable for a government to kill a journalist?"
Trump responded: "Yes I do. I think it's horrible and if you look into Saudi Arabia and see what's happening, 13 people or so have been prosecuted... And I've let everybody know that I'm very unhappy about that whole event. 
At the same time I will also say -- nobody so far has directly pointed a finger at the future king of Saudi Arabia. I will say I spoke to his father at great length. They've been a terrific ally, they're creating millions of jobs in this country. They are ordering equipment, not only military equipment, but $400 billion worth and even more than that over a period of time worth of different things. 
With that being said, I'm extremely angry and unhappy about a thing like that taking place. But as of this moment, more than 13 people are being prosecuted and I hear the numbers are going to be going up."
Afterward, CNN's Jim Sciutto tweeted: "False: US intel and UN found evidence Crown Prince directed the killing."
Hear Trump's comments:
An earlier version of this post incorrectly identified the reporter who questioned Trump. This has been corrected.