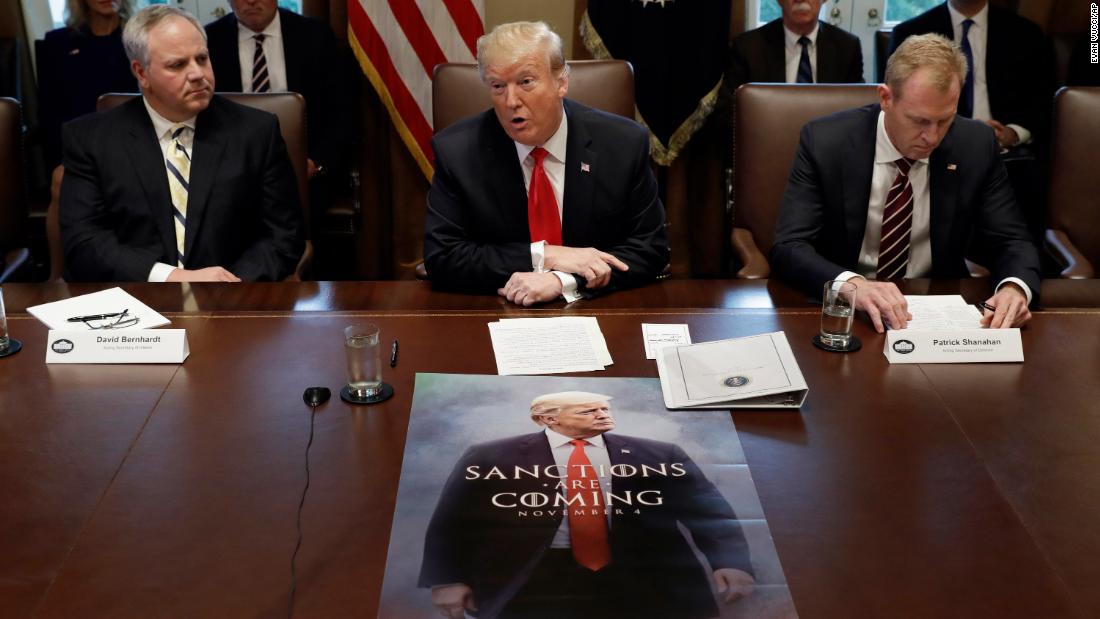 President Trump brought along a special prop to today's Cabinet meeting — a poster featuring an image of himself and the words: "Sanctions are coming" (a play on the well-known "Game of Thrones" saying, "Winter is coming").
Why? Well, we're not entirely sure.
Trump mentioned in his meeting that sanctions have worked with regards to Iran, but made no mention of North Korea — Kim Jong Un just yesterday warned the US on sanctions in New Year's address.
The poster may have served as a reminder to both countries that more sanctions are never more than a season away.
It's not the first time we've seen this image: Trump first shared it in November on his social platforms. HBO told CNN at the time, "We were not aware of this messaging and would prefer our trademark not be misappropriated for political purposes."
HBO issued a more humorous response on Twitter, asking followers: "How do you say trademark misuse in Dothraki?"
Author George R.R. Martin, whose "A Song of Ice and Fire" series is the basis for the epic show, also responded on Twitter with an image of his own.
"Fear cuts deeper than swords," the tweet read. "Vote. Tuesday the 6th."