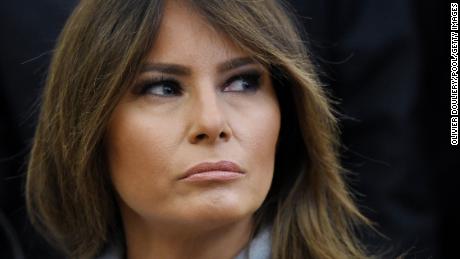 First lady Melania Trump has been working for several days behind the scenes, encouraging the President to keep families together, a White House official tells CNN.
Melania has had several private conversations with her husband, pushing him to do all he can to keep families at the border intact, whether via a legislative route, or acting alone to stop the process. 
Earlier this week, Melania made a rare statement on a a policy issue to address the immigration crisis.
"Mrs. Trump hates to see children separated from their families and hopes both sides of the aisle can finally come together to achieve successful immigration reform," her communications director, Stephanie Grisham, told CNN. "She believes we need to be a country that follows all laws, but also a country that governs with heart."