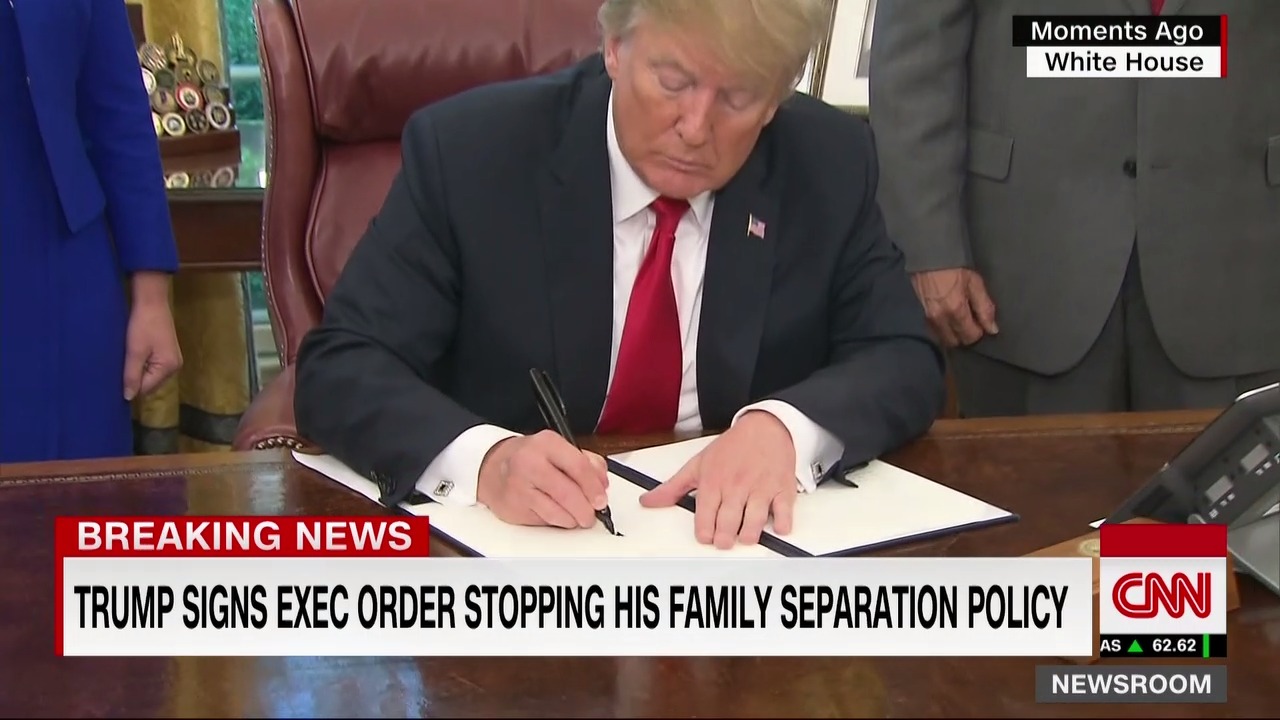 President Trump has signed an executive order "about keeping families together while ensuring we have a powerful border."
"We are keeping families together," Trump said from the Oval Office while flanked by DHS Secretary Kirstjen Nielsen and Vice President Mike Pence.
"This will solve that problem. At the same time, we are keeping a very powerful border and it continues to be a zero tolerance. We have zero tolerance for people who enter our country illegally," he said.
What just happened: President Donald Trump officially reversed his debunked argument that he had no authority to stop separations of undocumented immigrant families at the border.
Trump's climbdown came after he faced intense pressure from across the political spectrum and from religious, political and world leaders to halt the separations, which produced days of heart-rending news coverage of crying children some of whom were kept in cage-like detention centers.
Watch the signing and remarks: