What's happening at the US border
11:32 a.m. ET, June 21, 2018
There are 2,300 children separated from their parents. What will happen to them?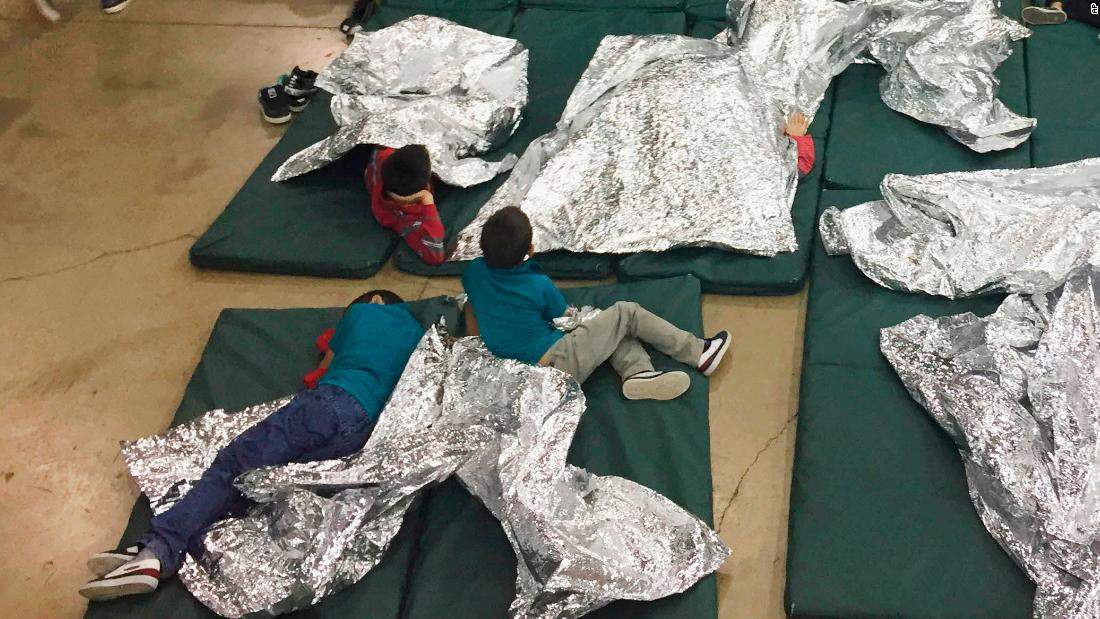 President Trump yesterday signed an executive order to keep more immigrant families together. But it doesn't address the more than 2,300 children already separated from their parents.
The US's sponsorship process — which finds friends, relatives or other suitable volunteers in the US for children in government custody — is built mainly for children who come to the US illegally alone. It does not include any procedures for proactively reuniting children with parents who brought them to the US and may be in government custody (though theoretically once released from custody a parent could apply to sponsor their child's release).
In short: We're not really sure when — or how — children in US custody will be reunited with their parents.
For now, hundreds of migrant children forcibly separated from their parents have been transferred thousands of miles away from the border.
While some are in shelters and facilities across Texas, others have been sent to places as far away as New York City.
Here are some of the states where they have been sent:
Michigan: Children as young as 3 months old have been transferred to facilities in Michigan, according to the state's department of civil rights. At least 81 children have arrived in Grand Rapids, Michigan, since April, CNN affiliate WXMI reported.
New York: A total of 350 migrant children, including a 9-month-old, have been taken to New York City since the practice of separating families began, Mayor Bill de Blasio said. At least 239 children are in the care of the Cayuga Centers in Harlem, which runs day programs for them. Some of the children are in foster care and some could be with relatives.
South Carolina: Five migrant children have arrived in South Carolina since last month. The children are ages 7 to 11 years old and most of them will be placed in foster care in the Columbia area, CNN affiliate WCIV reported.
9:47 a.m. ET, June 21, 2018
These migrants are undeterred by Trump's zero-tolerance policy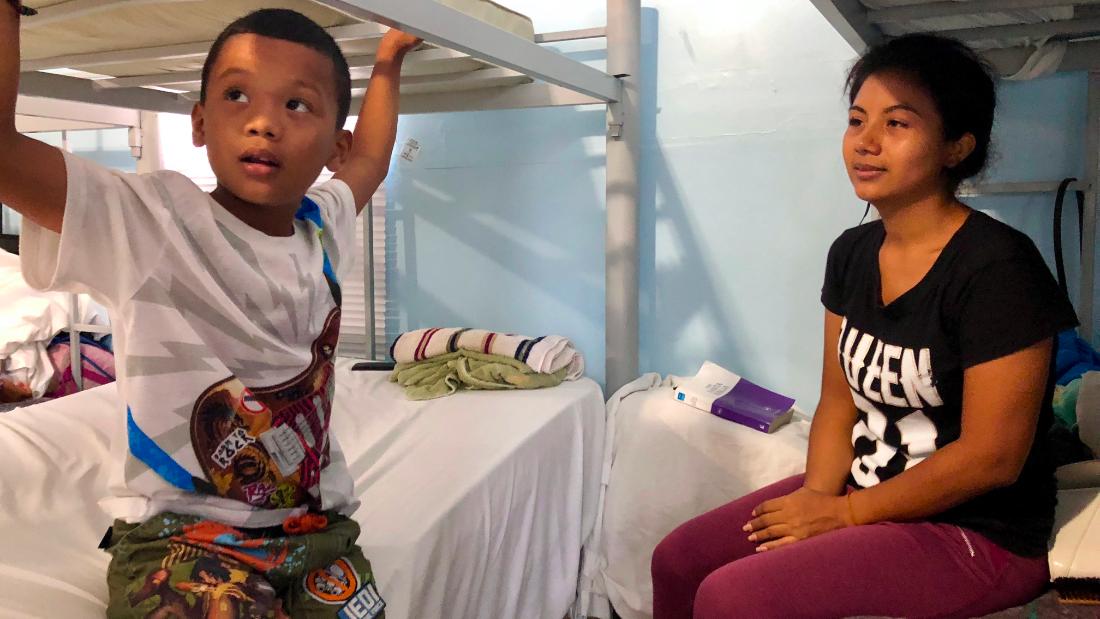 In a sparsely furnished migrant shelter a few miles south of the border with McAllen, Texas, little Joan Flores ran around pretending to wear a bulletproof vest.
The fantasy game started in his native El Salvador, after the 7-year-old boy had seen members of a gang known as the "Exterminations" fatally shoot a man in the eye outside his family's home, according to his mother.
"My country is no place for children -- no place for my son," Patricia Flores, 27, said Wednesday. "I don't want him to grow up like that."
Here at the Senda de Vida (Path of Life) shelter, many of the 50 or so migrants contemplating their next moves seemed undeterred by a Trump administration zero tolerance policy that resulted in thousands of family separations.
"It's been too long a journey to give up now," said Flores, who has been at the shelter two weeks after having been turned away twice at the border bridge by US immigration authorities.
9:26 a.m. ET, June 21, 2018
What's happening with immigration in Congress today, where two bills are headed towards failure
Today the House will vote on two broad immigration proposals: a proposal long backed by conservatives that takes a hard-line position on dealing with DACA, border security and cutting legal immigration, and a second negotiated by moderates, leadership and conservatives over the last few weeks.
The latter provides $25 billion for the border wall, and creates a pathway to citizenship for DACA recipients through visa cuts to other elements of legal immigration, including eliminating the diversity visa lottery and limiting family visas. 
Leadership (and the Trump administration) has been whipping this bill hard over the last few days, meaning they want the votes to help it pass. They view it as the only bill that has a chance to pass.
But here's the thing: Barring some major shift in momentum, both of those proposals are headed toward failure. That doesn't mean it can't happen, but as of last night, the path forward wasn't clear.
Despite an all-out blitz from the Trump administration — including personal, face-to-face entreaties from the President himself to skeptical House Republicans — to lock in the votes, there is still significant work to do to get one across the finish line, according to multiple senior aides and lawmakers. 
Bottom line: There will be a real-time, on the record display of President Trump's lobbying sway on the House floor in a few hours. By all accounts Republicans enter the day still short of the votes. Here's a simple frame of this day: Does the President have the juice to turn it around on his own? 
9:16 a.m. ET, June 21, 2018
Trump: "What is the purpose of the House doing good immigration bills?"
President Trump has repeatedly, and falsely, blamed Democrats for the crisis at the border. Today, the House will vote on two separate immigration bills, but Trump has said Democrats will obstruct any movement on those.
Here's what he tweeted this morning, hours before the House holds a vote:
9:07 a.m. ET, June 21, 2018
New Time cover shows Trump towering over a sobbing toddler
The Trump administration's policy that effectively separated families crossing the US border has held up a big, glaring mirror to America's moral character.
In Time magazine's latest cover, the reflection is met with indifference in the face of human suffering.
In the stark photo illustration, the towering figure of Trump looms over a sobbing child, who is the subject of a now-iconic photograph taken recently by Pulitzer Prize-winning photographer John Moore.
"Welcome to America," the illustration reads.
Moore told the magazine he had to "stop and take deep breaths" after capturing the image of a two-year-old Honduran girl crying for her mother, who was being detained in McAllen, Texas.
8:46 a.m. ET, June 21, 2018
Children in Border Patrol custody will be reunited with their parents following prosecution, Border Patrol says
U.S. Customs and Border Protection now says that any children "still in Border Patrol custody" will be reunited with their families after the adults are prosecuted.
This statement, issued this morning by a CBP spokesperson, follows a Health and Human Services statement yesterday saying the executive order doesn't affect children in its custody, which itself walked back last night by HHS to say it's still early and that they were awaiting guidance.  
One thing to note: It is extremely unlikely that any of the more than 2,300 children already separated before June 9 will be impacted by this new policy, as those parents are likely to already be in ICE custody post-prosecution, and kids should only be in CBP custody for up to 72 hours.
This, then, would seem to impact new arrivals. 
It's also important to note that this statement makes clear that going forward, families will not be separated -- except when it's deemed necessary. That's the old status quo before "zero tolerance."
Here's the full statement:
U.S. Customs and Border Protection has taken immediate steps to implement the President's Executive Order Affording Congress the Opportunity to Address Family Separation. Family unity will be maintained for families apprehended crossing the border illegally, and they will be transferred together to U.S. Immigration and Customs Enforcement. The Border Patrol will continue to refer for prosecution adults who cross the border illegally. For those children still in Border Patrol custody, we are reuniting them with parents or legal guardians returned to Border Patrol custody following prosecution. As specified in the order, families will not be detained together when doing so would pose a risk to the child's welfare. Additionally, as was the case prior to implementation of the zero tolerance policy on May 5, family units may be separated due to humanitarian, health and safety, or criminal history in addition to illegally crossing the border.
10:24 p.m. ET, June 20, 2018
Health and Human Services now says further guidance is needed on family reunification
The Department of Health and Human Services walked back comments tonight that a spokesperson made earlier about the reunification of undocumented families who have been separated at the southern border.
Earlier today, HHS spokesman Kenneth Wolfe told CNN that President Trump's executive order had not changed anything in terms of family reunification of undocumented families.
"For the minors currently in the unaccompanied alien children program, the sponsorship process will proceed as usual," Wolfe said.
Now, HHS says the spokesperson misspoke.
"It is still very early and we are awaiting further guidance on the matter," spokesperson Brian Marriott said in a statement.
"Reunification is always the ultimate goal of those entrusted with the care of UACs (unaccompanied alien children), and the administration is working towards that for those UACs currently in HHS custody," he added.