The latest on the Trump impeachment inquiry
10:58 a.m. ET, October 4, 2019
Trump says he'll issue a letter to Nancy Pelosi
President Trump says he'll be issuing a letter to House Speaker Nancy Pelosi in response to Democrats' request for documents.
Trump is speaking at the White House ahead of his departure to Walter Reed National Military Medical Center.
Earlier, CNN reported that White House lawyers were drafting a letter saying they could not be compelled to produce documents until the full House votes to open an impeachment inquiry.
Trump repeated his claims that he's being treated unfairly, and says he has an obligation and duty to root out corruption.
11:12 a.m. ET, October 4, 2019
If Pence becomes president, who becomes vice president?
Your impeachment questions, answered
Speaker of the House Nancy Pelosi has launched a formal impeachment investigation into President Trump following the release of a whistleblower complaint about the President's phone call with Ukraine. If the House votes to impeach, then the Senate will conduct a trial — and decide whether to convict and remove the President.
 If Trump is impeached and removed, and Mike Pence becomes president, then how is a new vice president selected?
The 25th Amendment, which was ratified in 1967, provides that...
The new president (in this hypothetical, Pence) selects a new vice president.
That person must then be confirmed by majority votes of both the House and Senate.
Just a few years after its passage, the amendment was put into use — twice. In 1973, Vice President Spiro Agnew resigned in the midst of a federal bribery investigation, President Richard Nixon selected Gerald Ford as the new vice president, and Ford was confirmed by the House and Senate.
Then in 1974, Nixon resigned during the Watergate scandal. Ford became president and selected Nelson Rockefeller as vice president, who was then confirmed by both houses of Congress.
Read more impeachment questions and get your own answered here.
10:20 a.m. ET, October 4, 2019
Trump is "going for broke" with impeachment fight strategy, ally says
Facing an impeachment inquiry focused on his request that Ukraine investigate former Vice President Joe Biden over baseless corruption claims, Trump upped the ante yesterday and said he would like to see China do the same.
Democrats quickly seized on the comments as yet more evidence to bolster their case for impeachment and multiple White House officials and Trump allies privately expressed dismay that Trump was making matters worse for himself.
The comments are at least in part a result of the lack of a formal communications strategy from the White House to handle the impeachment inquiry and a President convinced he is his own best messenger, even when it causes his aides to cringe.
"He's going for broke," one person who speaks with Trump said, adding that Trump didn't see his actions as illegal and has theorized his opponents have been doing the same thing to him.
10:28 a.m. ET, October 4, 2019
Intelligence inspector general arrives on Capitol Hill for testimony
Intelligence Community Inspector General Michael Atkinson has arrived on Capitol Hill this morning.
He's giving closed-door testimony to the House Intelligence Committee.
10:07 a.m. ET, October 4, 2019
Adam Schiff: This is "about our democracy"
House Intelligence Chair Adam Schiff said the impeachment inquiry into President Trump is "about our democracy" — not "about Democrats."
"It's not about the whistleblower or the complaint," Schiff tweeted. "It's about a damning call in which the President pressured a foreign power to investigate a political rival, harming national security."
Here's his full message:
9:57 a.m. ET, October 4, 2019
Trump allies dare Pelosi to hold impeachment vote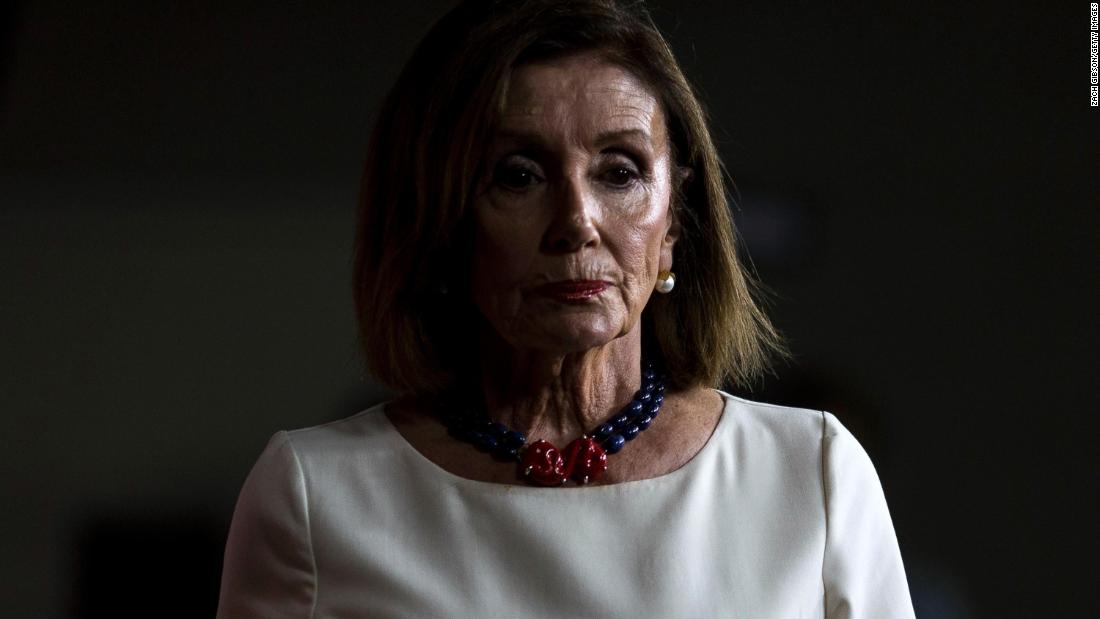 In Republican National Committee talking points distributed today, Trump allies are essentially daring House Speaker Nancy Pelosi to hold a formal vote opening an impeachment inquiry:
Here are the talking points obtained by CNN:
Democrats refuse to accept results of the 2016 election and are on a never-ending fishing expedition to tear down President Trump.
Attacking President Trump has been the goal of Democrats since they took back the House in 2018.
The latest bombshell report from the New York Times showed this is purely partisan and Adam Schiff's office coordinated with the whistleblower prior to the complaint being filed.
CNN reported the whistleblower is a registered Democrat.
Democrats know they cannot beat President Trump at the ballot box, so they are desperately attempting to use the complaint to justify their calls for impeachment.
Democrats have decided to pursue impeachment with no evidence or facts.
Nancy Pelosi and Democrats are putting politics before facts and therefore have lost all credibility.
Democrats are refusing to hold an impeachment inquiry vote on the House Floor because they know the facts are not on their side.
9:55 a.m. ET, October 4, 2019
Trump staffers are looking into identifying everyone who was on the Ukraine call
White House officials have begun attempts to "unwind" the timeline and circumstances surrounding the President's now-infamous call with Ukrainian President Volodymyr Zelensky, one White House official said.
Who is working on this:
Members of the White House counsel's office
Situation Room staff who are involved in connecting the President with foreign leaders and compiling a record of those calls.
What exactly are they trying to do here: The goal in fleshing out the timeline surrounding the Zelensky call, according to an official, is to ensure the White House has a full picture of the events in hand as it fields inquiries from Congress and prepares to build the President's defense to impeachment.
Among the facts the officials are looking to compile is a list of individuals involved with the call and those involved in the lead-up and aftermath of the call. However, the official said the fact-finding mission is not aimed at uncovering the identity of the whistleblower.
9:53 a.m. ET, October 4, 2019
GOP senator on Trump's call for China to investigate Biden: "Americans don't look to Chinese commies for the truth"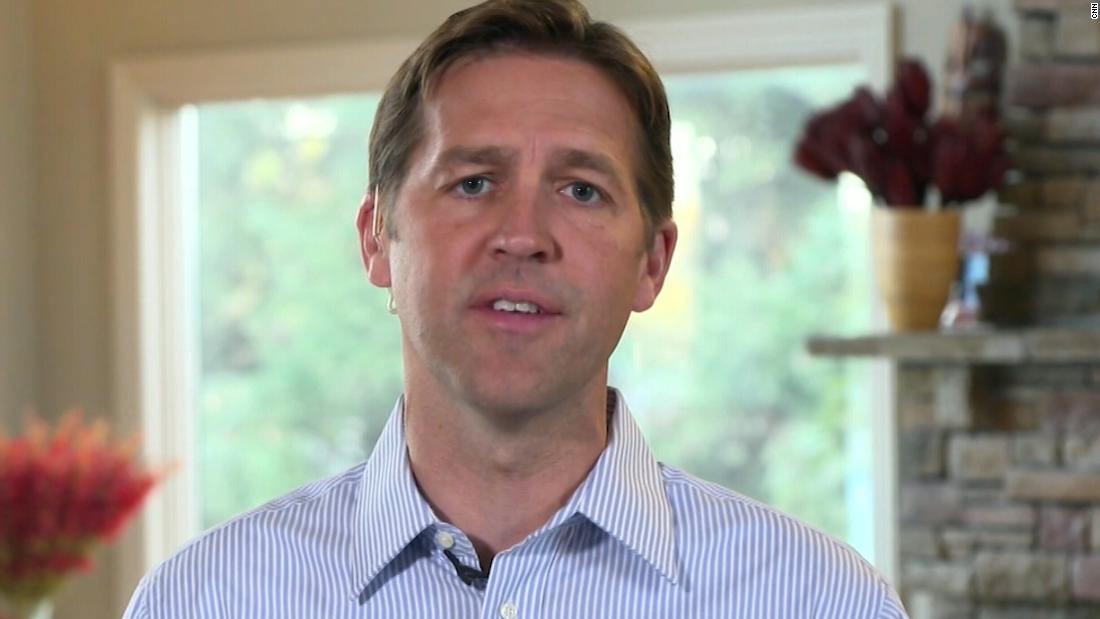 Nebraska GOP Sen. Ben Sasse responded to Trump's comments about China investigating Joe Biden and his son in a statement to the Omaha World Herald.
"Hold up: Americans don't look to Chinese commies for the truth," Sasse said in a written statement to The World-Herald. "If the Biden kid broke laws by selling his name to Beijing, that's a matter for American courts, not communist tyrants running torture camps."
He also criticized House Intelligence Committee Chair Adam Schiff: "Congressman Schiff is running a partisan clown show in the House — that's his right because the Constitution doesn't prohibit clown shows, but fortunately, in the Senate, we're working to follow the facts one step at a time," Sasse said.
Sasse's office has not responded to CNN's request for comment.
9:13 a.m. ET, October 4, 2019
Trump told China's president the US would stay silent on Hong Kong protests during trade talks
During a private phone call in June, President Trump promised Chinese President Xi Jinping that the US would remain quiet on pro-democracy protests in Hong Kong while trade talks continued, two sources familiar with knowledge of the call tell CNN.
Why this matters: The remarkable pledge to the Chinese leader is a dramatic departure from decades of US support for human rights in China and shows just how eager Trump is to strike a deal with Beijing as the trade war weighs on the US economy.
And like other calls with the leaders of Ukraine, Russia and Saudi Arabia, records of Trump's call with Xi were moved to a highly-classified, codeword-protected system, greatly limiting the number of administration officials who were aware of the conversation.
Trump's commitment to China had immediate and far-reaching effects throughout the US government as the President's message was sent far and wide.