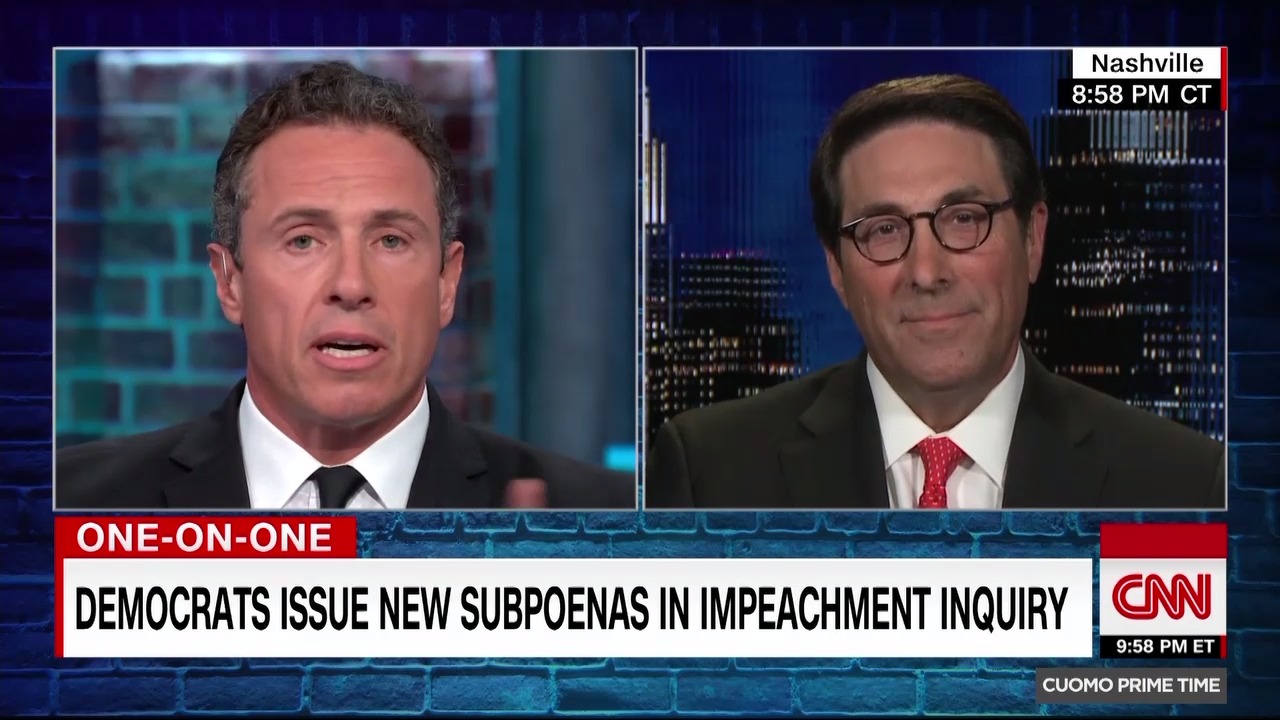 Jay Sekulow, President Trump's personal lawyer, said Monday night that it was "absurd" to say the phone call between Trump and Ukrainian President Volodymyr Zelensky was an impeachable offense.
"How can you look at what he did there and not say it was wrong? I'm not saying illegal, I'm not saying impeachable, but wrong?" asked CNN's Chris Cuomo In a contentious on-air interview.
"I look at the transcript, and I say, is there anything in that transcript that rises to the level of an impeachable offense? And if you look at the entire transcript and even look at the conversation about my colleague, Rudy Giuliani, or Vice President Biden or his son, it is about five lines of a supposedly a 30-minute conversation ... to make that an impeachable offense is absurd," Sekulow responded.
He added that the Constitution defines impeachable offenses as "high crimes and misdemeanors."
"Here's what it means. It means that a conversation from a head of state to another head of state, that is exactly what that transcript shows, never could reach the idea of a high crime or misdemeanor. What is the high crime or misdemeanor involved in there?" Sekulow said.