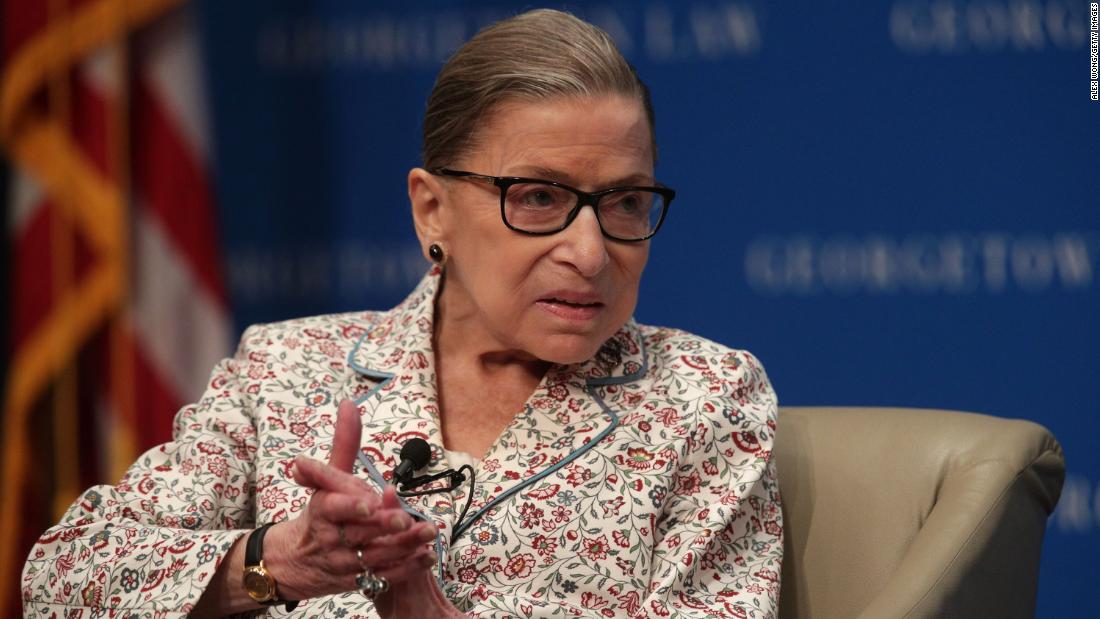 Supreme Court Justice Ruth Bader Ginsburg talked about the impeachment process last night at an event in New York City.
She said the Senate's role is to be the triers. 
"We have a process to select jurors. If a juror reveals a bias they will be disqualified," Ginsburg said when asked if they should be impartial.
Her comments come as Senate Majority Leader Mitch McConnell faces backlash for coordinating with the White House on the looming impeachment trial.
She was also asked for her thoughts on President Trump's assertion that the impeachment process should stop.
"The President is not a lawyer, he's not law-trained," she said. "But the truth is the judiciary is a reactive institution. We don't have a program or an agenda."  
Ginsburg made the remarks at The New York Public Library while receiving the Berggruen Institute Prize for Philosophy and Culture. 
CORRECTION: CNN originally quoted Ginsberg as saying the President is not "well trained." Ginsberg said "he's not law-trained."