Iran shoots down US drone
4:41 a.m. ET, June 20, 2019
Iran says downing of the drone was warning message to the US
The downing of the US drone was a warning message to the United States that Iranian army forces are capable of countering any "foreign aggression," the head of Iran's Revolutionary Guard Corps. Major General Hossein Salami has said, according to the country's Tasnim news agency on Thursday. 
In a strongly worded statement, Salami said the nation is "ready and prepared" for war.
"The downing of the American drone is an open, clear and categorical message, which is: the defenders of the borders of Iran will decisively deal with any foreign aggression" Salami said. "This is the way the Iranian nation deals with its enemies," he added.
Salami said Iran's airspace is "a red line," and warned the US that "the only way for our enemies to be safe is to respect our sovereignty, national security, and the national interests of the great Iranian nation."
"We declare that we do not want war with any country, but we are completely and totally ready and prepared for war," he said.
9:13 a.m. ET, June 20, 2019
Iran shoots down a US spy drone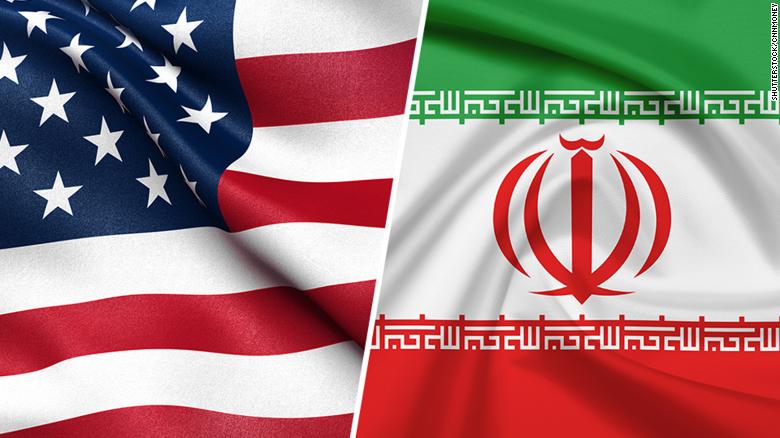 A US drone was shot down by Iranian forces on Thursday, in a move likely to escalate tensions between the two adversaries. The two nations vary in their accounts of the attack.
What the US has said: A US official told CNN that Iran shot down a US military drone in international airspace Thursday, over the Strait of Hormuz.
What Iran has said: A contradictory earlier report from Iran's state-run Press TV said the country's elite Revolutionary Guards fired on an "intruding American spy drone," downing it over the country's southern coastal province of Hormozga, inside Iranian airspace.
What sort of drone was involved? The drone was a US-made RQ-4A Global Hawk, an surveillance aircraft.
CNN has been unable to independently verify the details of the Iranian state media report.
Reuters quoted Cap. Bill Urban, a spokesman for the US Central Command, as saying "no US aircraft were operating in Iranian airspace" Thursday.
UPDATE: A US official previously identified to CNN the model of the drone as a MQ-4C Triton, but US Central Command later said it was an RQ-4A Global Hawk.