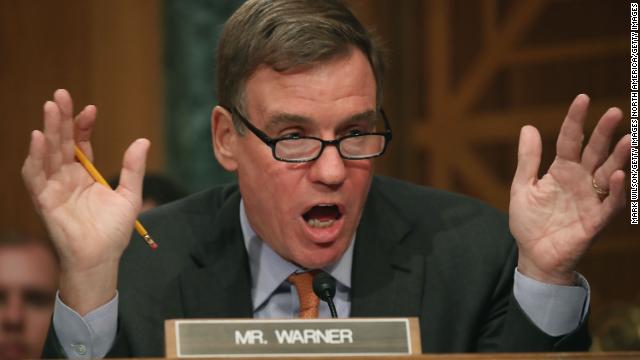 Sen. Mark Warner, the Senate Intelligence Committee's top Democrat, urged lawmakers from all parties to support special counsel Robert Mueller's investigation, following Attorney General Jeff Sessions' firing.
In a statement, Warner called on all lawmakers to "speak out now and deliver a clear message to the President that the special counsel's investigation must continue without interference."
"No one is above the law and any effort to interfere with the special counsel's investigation would be a gross abuse of power by the President," the Virginia Democrat said. "While the President may have the authority to replace the Attorney General, this must not be the first step in an attempt to impede, obstruct or end the Mueller investigation."