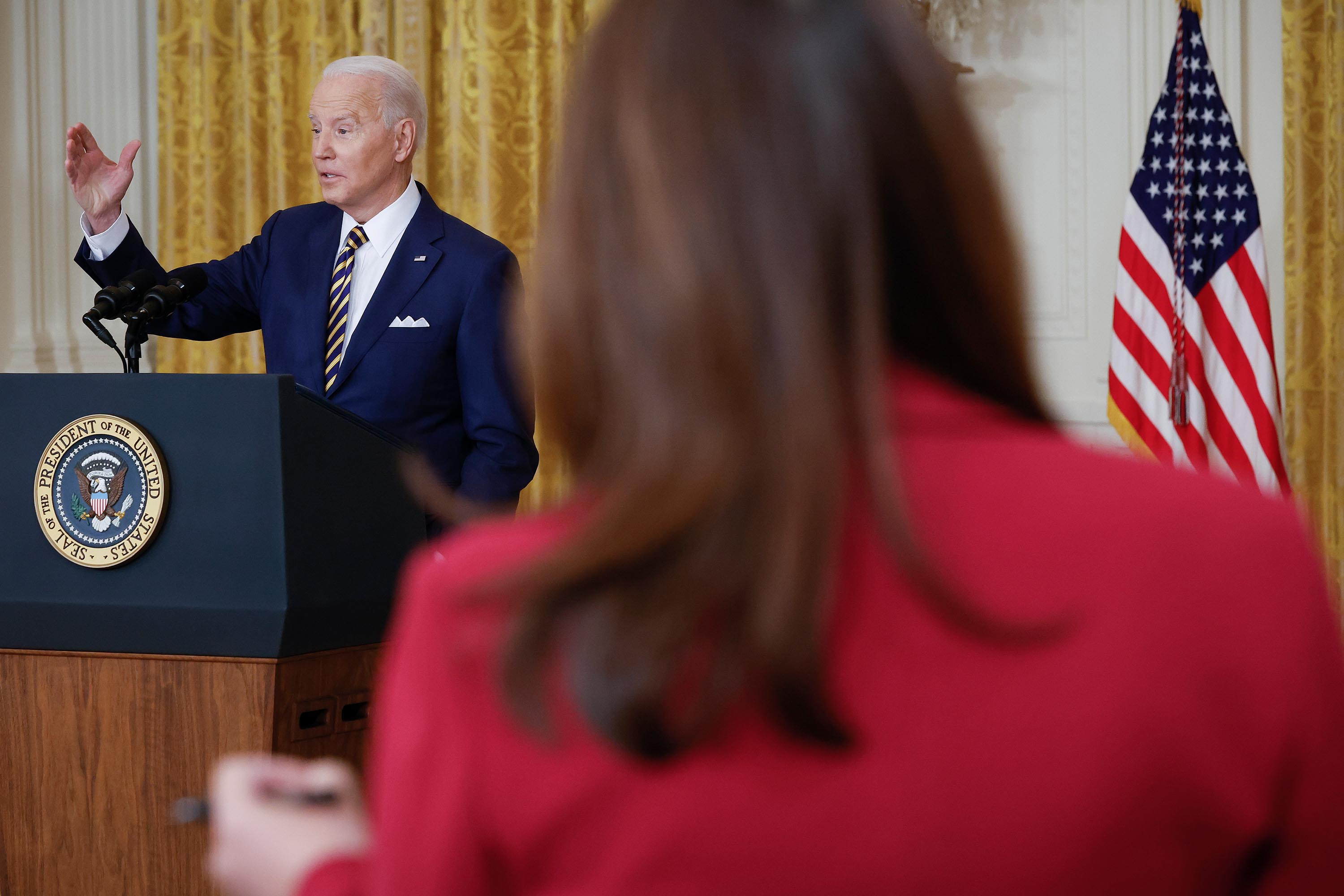 President Biden was asked about comments from Senate Minority leader Mitch McConnell that the midterm elections are going to be a report card on Biden's progress on inflation, border security and standing up to Russia. 
"I think the report card is going to look pretty good," Biden responded.
Biden continued: "I actually like Mitch Mcconnell. We like one another but he has one straightforward objective. Make sure that there's nothing I do that makes me look good ... with the public at large." 
Biden said he's a "big boy" and he's "happy to debate and have a referendum on how I handled the economy" and whether he's made "progress." 
"I think that the fundamental question is, what's Mitch for? What's he for on immigration? What's he for? What's he proposing?" Biden added. "What's he for dealing with Russia? ... What's he for on these things? What are they for? So everything is a choice."