Trump fires John Bolton as national security adviser
1:32 p.m. ET, September 10, 2019
Bolton's deputy will serve as acting NSC adviser
Charles Kupperman was named as the next acting National Security Council director following John Bolton's firing, White House deputy press secretary Hogan Gidley told reporters.
Kupperman had been serving as the deputy national security adviser. He is a longtime Bolton ally and adviser.
"John Bolton's priorities and policies just don't line up with the President's and any sitting president has the right to put someone in that position that can carry out his agenda. That became no longer tenable so the President made a change," Gidley told reporters.
He claimed there was "no one issue" that led to Bolton's firing, and referred reporters to the forthcoming briefing for more information.
Gidley added that the situation with Bolton was "no longer tenable so the President made a change."
1:16 p.m. ET, September 10, 2019
White House official: "Bolton is no longer in the building"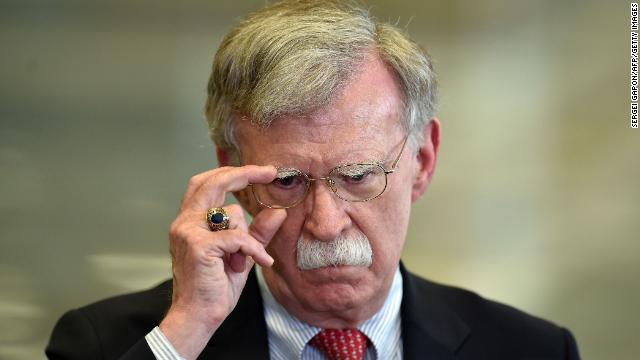 Asked if there are any updates to the schedule for the 1:30 p.m. ET briefing, a White House official said John "Bolton is no longer in the building."
Secretary of State Mike Pompeo and Secretary of the Treasury Steve Mnuchin are still planning to hold a news conference soon from the White House.
About Bolton's firing: An hour before the briefing, Trump announced in a tweet that he had fired Bolton. The now-former national security adviser was scheduled to appear at the news conference as well.
Separately, a source close to Bolton told reporters,"Since Ambassador Bolton has been NSC adviser — for the last 17 months — there have no been no bad deals: Iran, North Korea, Russia, Syria, China."
1:12 p.m. ET, September 10, 2019
How lawmakers are reacting to Bolton's firing
Both Republican and Democratic lawmakers are reacting to John Bolton's sudden exit as President Trump's national security adviser.
Here's what they have to say:
Republicans
Sen. Lindsey Graham: He said that he believes Bolton's views on the Taliban talks "probably was a bridge too far." He added that Bolton served the country well, but the President "deserves a national security adviser he has confidence in."
Sen. John Kennedy: He said while he respects Bolton, he didn't always agree with him and the move to fire him was the President's call. "I've got a lot of respect for John Bolton. He's got a certain point of view. Sometimes I agree with him, sometimes I don't— but it was the President's call and he made it," Kennedy said.
Sen. James Risch: He said he was not going to "wade in" on the make-up of Trump's national security team when asked if he had a reaction to Bolton's ousting. 
Democrats
House Majority Leader Nancy Pelosi: She called Bolton's sudden ouster "a symbol of a disarray in the Trump administration," and that she would have more to say when a replacement was named. 
Sen. Chris Coons: He said lawmakers need to know more about Bolton's abrupt firing and that while it might make for "great television" but doesn't "make for predictable or steady management" of the administration.
1:00 p.m. ET, September 10, 2019
Bolton led a meeting this morning with his top team
John Bolton's ouster this morning was so sudden that he even led a meeting of top administration officials, known as a principals committee meeting, this morning, according to a source familiar with the matter.
The source said the meeting — on the topic of refugees — went on as planned and there was no indication that Bolton's firing was imminent. The meeting ended only an hour before the President's tweet.
Most officials learned about Bolton's departure later in the morning from the President's Twitter feed.
12:58 p.m. ET, September 10, 2019
Bolton's tactics, style and bravado has irked people for months
Officials have been irritated at John Bolton for a while, not just because of his policy differences but because of the way he conducted himself, according to a source in President Trump's world.
There has been general irritation over his tactics, style and bravado for months, the source said. For example, the source said Bolton has been traveling with a lot of staff, sometimes taking a different plane from the President, "almost acting like the Secretary of State."
But he wasn't just butting heads with Mike Pompeo, he also was strongly disliked by White House Chief of Staff Mick Mulvaney.
12:42 p.m. ET, September 10, 2019
Bolton and Trump got into bitter argument last night
John Bolton and President Trump got into a heated argument last night, according to two people familiar with what happened, over the President's plan to host Taliban leaders at Camp David. 
It's unclear if it was on the phone or in person. 
12:38 p.m. ET, September 10, 2019
National Security Council officials are wondering about future of the organization after Bolton's firing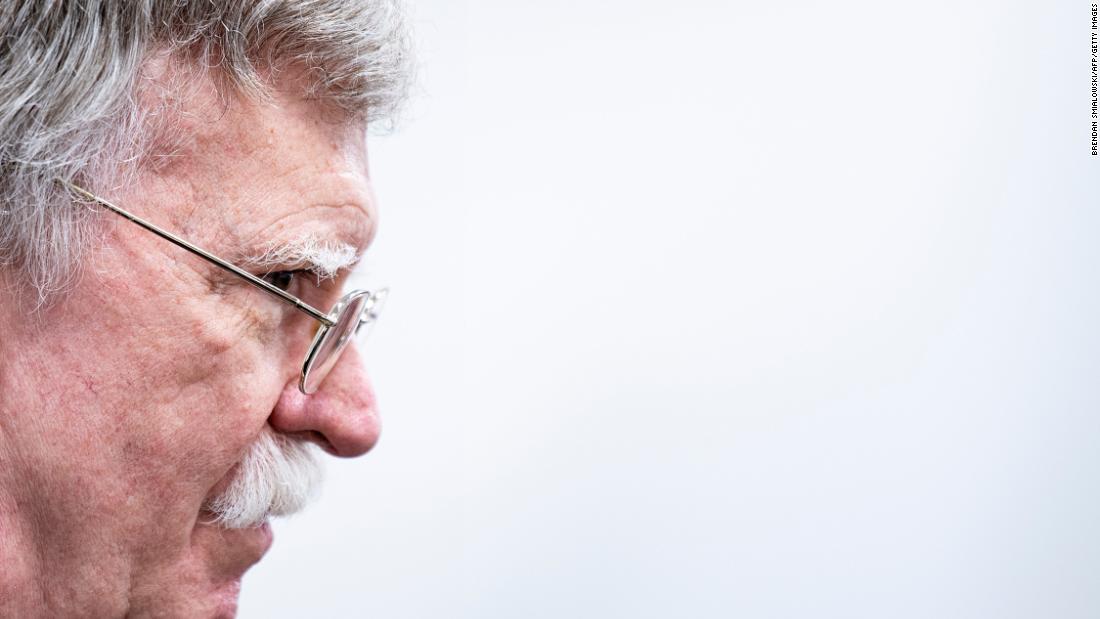 Officials at the National Security Council are wondering about the future of their organization after the abrupt firing of John Bolton.
When Bolton arrived in March 2018, he brought with him several officials to fill key roles —and the fate of those officials isn't clear.
As staffers detailed to the NSC phased out, Bolton worked to replace them with people he'd worked with previously and he considered loyal to him. His goal was to have senior leaders in place that were "his people" as the 2020 election season began.
If those officials depart en masse, the NSC will be majorly depleted, so it's not expected they will all follow Bolton out the door.
But there is uncertainty today about what happens next.
12:38 p.m. ET, September 10, 2019
The campaign to push Bolton out had ramped up recently 
The campaign by Trump allies to push John Bolton out of the administration had ramped up in recent weeks, multiple sources tell CNN.
The President had received multiple phone calls and appeals to replace Bolton with someone who agreed with him more and was willing to follow through with his decisions when he didn't.
This was something Trump heard since he hired Bolton — but people noticed the President's frustration with him was growing in recent weeks so they upped the pressure. 
12:30 p.m. ET, September 10, 2019
White House and national security officials learned about Bolton firing via tweet
A senior administration official told CNN that the White House and national security officials learned about John Bolton's firing from President Trump's tweet.
The official described aides as frantically trying to figure things out at the moment.