Brett Kavanaugh and Christine Blasey Ford testify on sex assault allegations
6:50 p.m. ET, September 27, 2018
Jeff Flake: There's "as much doubt as certainty" at the end of this hearing
Republican Sen. Jeff Flake, one of the key senators who could make or break Brett Kavanaugh's confirmation, was given one minute to address the hearing. He apologized to Kavanaugh — and to his accuser Christine Blasey Ford.
"I am sorry for what's happened to you, and your family, as I'm sorry for what has happened to hers. This is not a good process. But it's all we've got," he said.
He also said there is still, likely "as much doubt as certainty."
"And I would just urge my colleagues to recognize that in the end we are 21 very imperfect senators trying to do our best to provide advice and consent. And in the end, there is likely to be as much doubt as certainty going out of this room today. As we make decisions going forward, I hope that people will recognize that. In the rhetoric that we use and the language that we use going forward that we'll recognize that, that there is doubt." 
Watch more:
6:49 p.m. ET, September 27, 2018
Kavanaugh did not watch Ford's testimony
Responding to a question from California Democratic Sen. Kamala Harris, Judge Brett Kavanaugh said he did not watch his accuser's testimony prior to his own.
Harris, a potential Democratic presidential contender for 2020, ended her own line of questions by asking "a direct question."
"Did you watch Dr. Ford's testimony?" she asked.
Kavanaugh responded: "I did not."
He later added that although he had planned to watch, he did not because he was preparing for his own.
6:46 p.m. ET, September 27, 2018
The prosecutor Republicans hired to ask questions sat in silence as Republicans took over
The plan was for Rachel Mitchell, an Arizona sex crimes prosecutor, to ask questions of both Ford and Kavanaugh on Republicans' behalf. But halfway through Kavanaugh's hearing, it was abandoned when Sens. Lindsey Graham of South Carolina and John Cornyn of Texas used their time to assail Democrats.
The tone shifted drastically as Mitchell was left sorting through papers and taking notes while Republican senators spoke directly over her.
Speaking during a break in the proceedings, CNN's Dana Bash said, "The whole reason why the male Republicans on this committee brought a female prosecutor in to do the questioning was because of the optics of these men asking questions of this woman who says that she was attacked by Brett Kavanaugh."
"But they completely undermined the attempt to correct the optics by pushing Rachel Mitchell aside and asking the questions themselves when it came to Brett Kavanaugh, because things were getting very down and dirty."
Bash added, "If the whole point is to have somebody who is impartial who understands these questions to ask the questions of both, boy did they undermine that."
Watch:
6:44 p.m. ET, September 27, 2018
Trump is pleased with Kavanaugh's "righteous indignation" today
A Senior White House official said the President is happy with Brett Kavanaugh's testimony today.
"President Trump is very pleased with Brett Kavanaugh's righteous indignation regarding the personal destruction of his good name and his family. He's confident in his choice," the official said.
Where is Trump? As the hearing winds down, President Trump will head to the Trump International Hotel in downtown Washington. He is going for two fundraising events that are closed to press.
6:29 p.m. ET, September 27, 2018
Why is the GOP meeting after the hearing?
After the Kavanaugh-Ford hearing ends, the GOP will hold a conference meeting.
Sources say the meeting is being held to reassure Senators that the Republican staffers on Senate Judiciary conducted its own investigation into Kavanaugh's past.
They will discuss what they found, and what they did not find.
However, it's ultimately an attempt to calm the concerns that a handful of key Republican senators hold.
6:28 p.m. ET, September 27, 2018
Michael Avenatti says his client wants to testify, too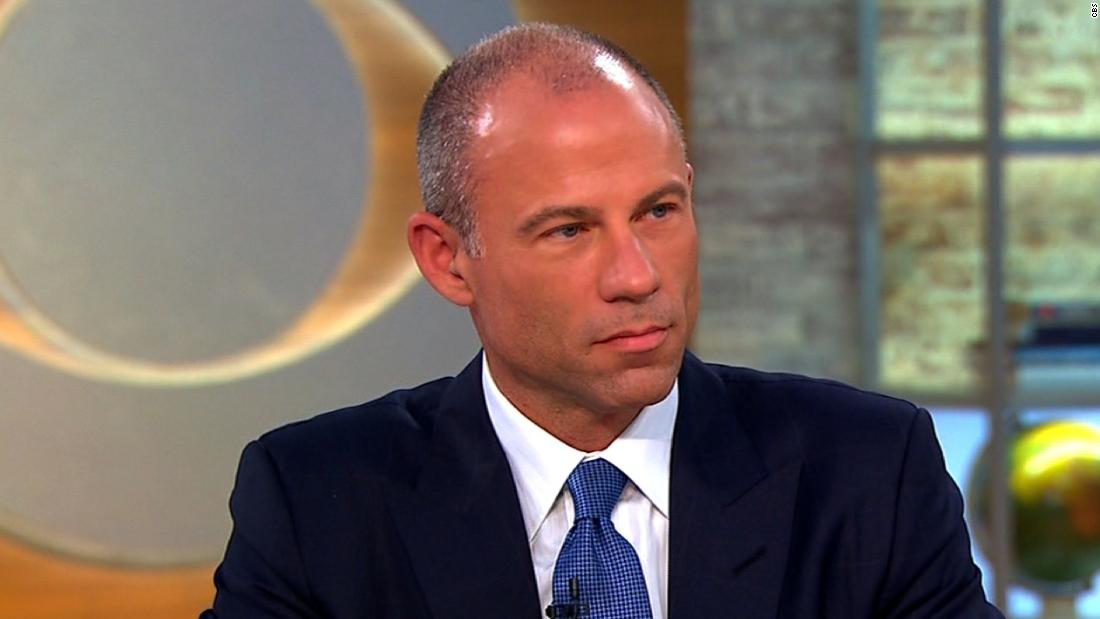 Michael Avenatti, who represents another woman accusing Brett Kavanaugh, tells CNN that Christine Blasey Ford is "very credible."
"I thought she was very credible and that she did an unbelievable job under very difficult circumstances," he said.
Asked if his own client is prepared to do that? "We have yet to receive a response to the correspondence we sent this morning. She wants to testify."
And he said this about Kavanaugh: "Judge Kavanaugh's conduct during the hearing today demonstrates that he has no business being on the Supreme Court."
6:22 p.m. ET, September 27, 2018
College friend told CNN Kavanaugh "wasn't that type of person"
Judge Brett Kavanaugh said the person he spent the most time with at Yale was Chris Dudley, former basketball player and 2010 GOP gubernatorial candidate in Oregon. 
Dudley, speaking to CNN on Monday, said he has had a very hard time watching the allegations about his friend surface.
Dudley says he met Kavanaugh freshman year. The two men often played basketball together. Kavanaugh played JV, but JV practiced or played practice games with Varsity, Dudley remembered. The two men were also in DKE together. Dudley joined later and said it wasn't a primary social activity for him because he was so involved with the basketball team. 
Kavanaugh and Dudley have stayed in close touch in the years since. The men ran in the same social circles, and they often went to sporting events like football games together.
Dudley remembers Kavanaugh as "very humble" and "smart."
"Just a great guy to be around," Dudley said. He said it was kind of rare at Yale to "have a guy who literally was the smartest guy in the room" not acting like it. 
Dudley said that he did see Kavanaugh drinking, but that he never saw Kavanaugh get out of control. Dudley said there was drinking at Yale, but that it was "not crazy."
Dudley said he saw Kavanaugh when Kavanaugh was first nominated, but that he has not spoken to him since all of the allegations broke. He said he texted Kavanaugh something along the lines of "hang in there" more recently.
In college, Dudley said Kavanaugh was not a big dater. He had friends who were women, but he said Kavanaugh was shy and when he drank, he did not get aggressive. 
 "He wasn't that type of person," Dudley said.
6:17 p.m. ET, September 27, 2018
Ben Sasse accuses Democrats of "doing crap" to Kavanaugh's family
In a fiery statement, Republican Nebraska Sen. Benjamin Sasse asked why Sen. Dianne Feinstein's staff hadn't handled the allegations earlier, rather than let them "do crap to his (Kavanaugh's) family."
"I think Dr. Ford is a victim and I think she's been through hell, and I'm very sympathetic to her," Sasse said.
However, he continued, "None of these things were asked. But then once the process was closed, once the FBI investigation was closed, once we were done meeting in public and in private, then this was sprung on you."
Seeming to speak to the Democrats in the room now, Sasse said, "You could have handled all this. We could have had this conversation in a private in a way that didn't -- not only do crap to his family...." he then stopped the thought.
"I yield my time."
Watch it here:
6:06 p.m. ET, September 27, 2018
Senate Republicans to meet tonight to decide next steps
There will be a Senate Republican conference meeting later tonight for leaders to take the temperature of the nomination and decide next steps following today's blockbuster, and highly charged, hearings.
Time and location to be determined.