Kavanaugh fights more allegations
8:19 a.m. ET, September 26, 2018
Here's Kavanaugh calendar from the summer of 1982
CNN has obtained the 1982 calendar entries submitted to the Senate Judiciary Committee by Supreme Court nominee Brett Kavanaugh. The would be-Supreme Court nominee was grounded for several dates, had a week at the beach and detailed several parties.
The calendar was first reported by USA Today.
Take a look: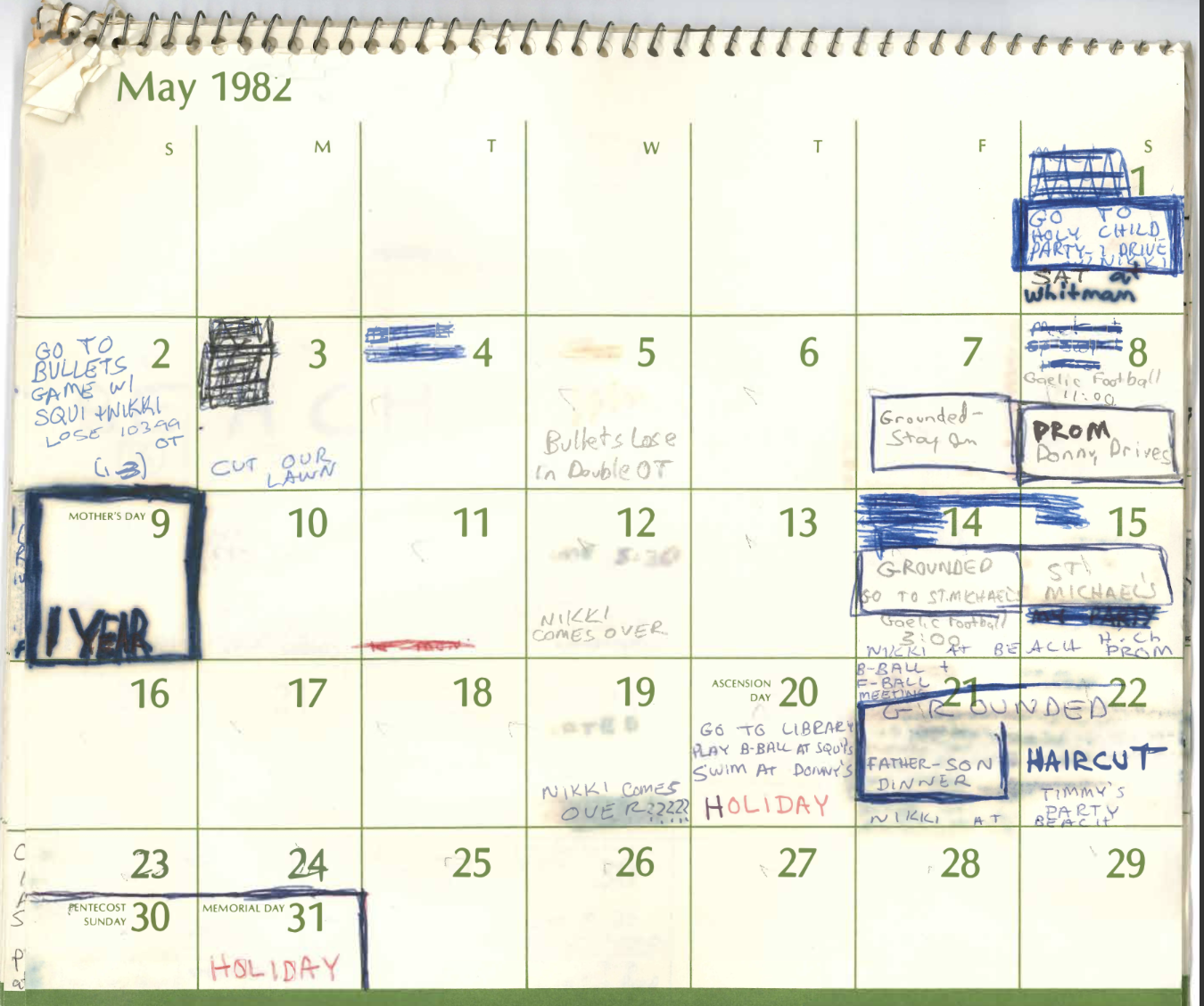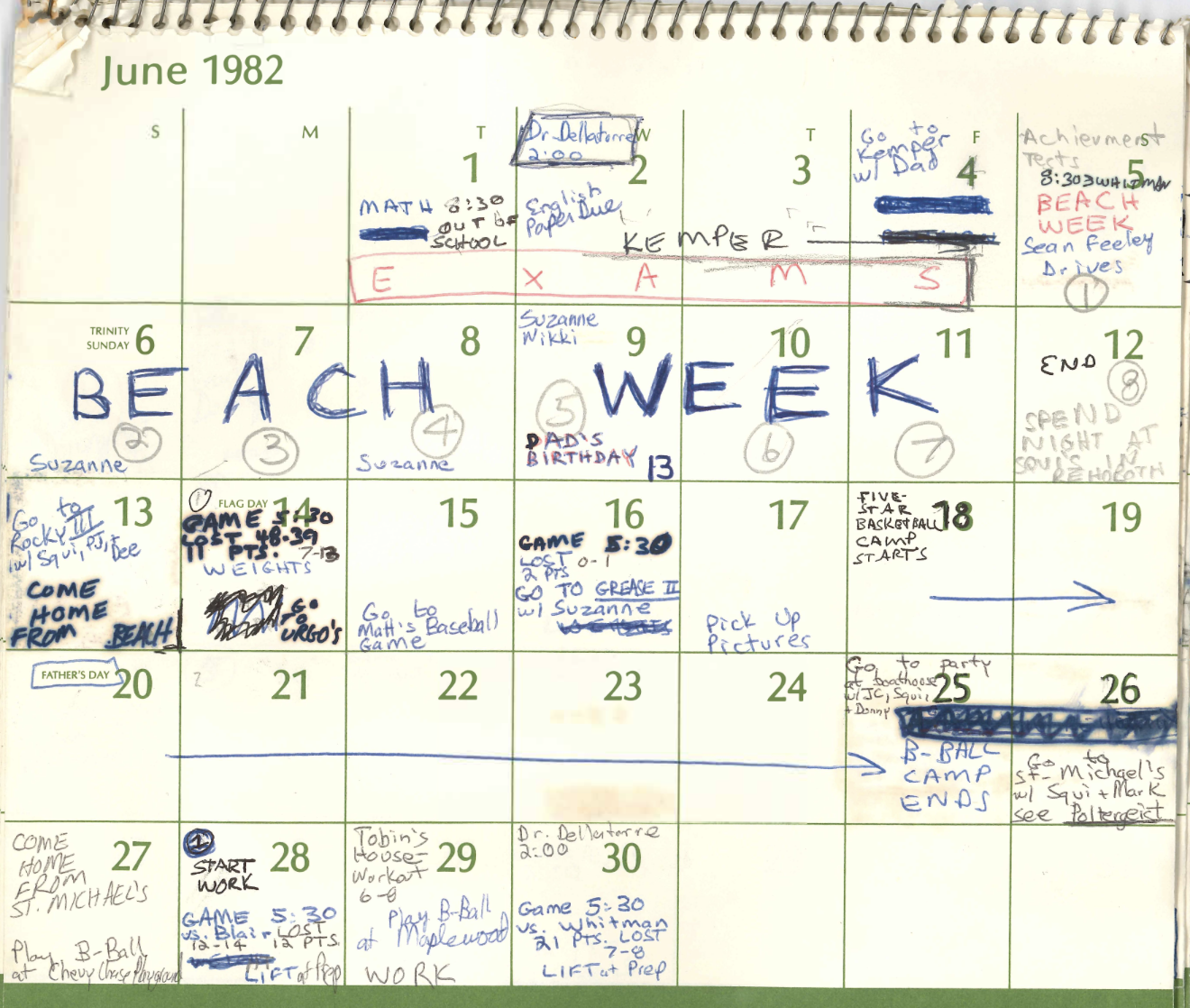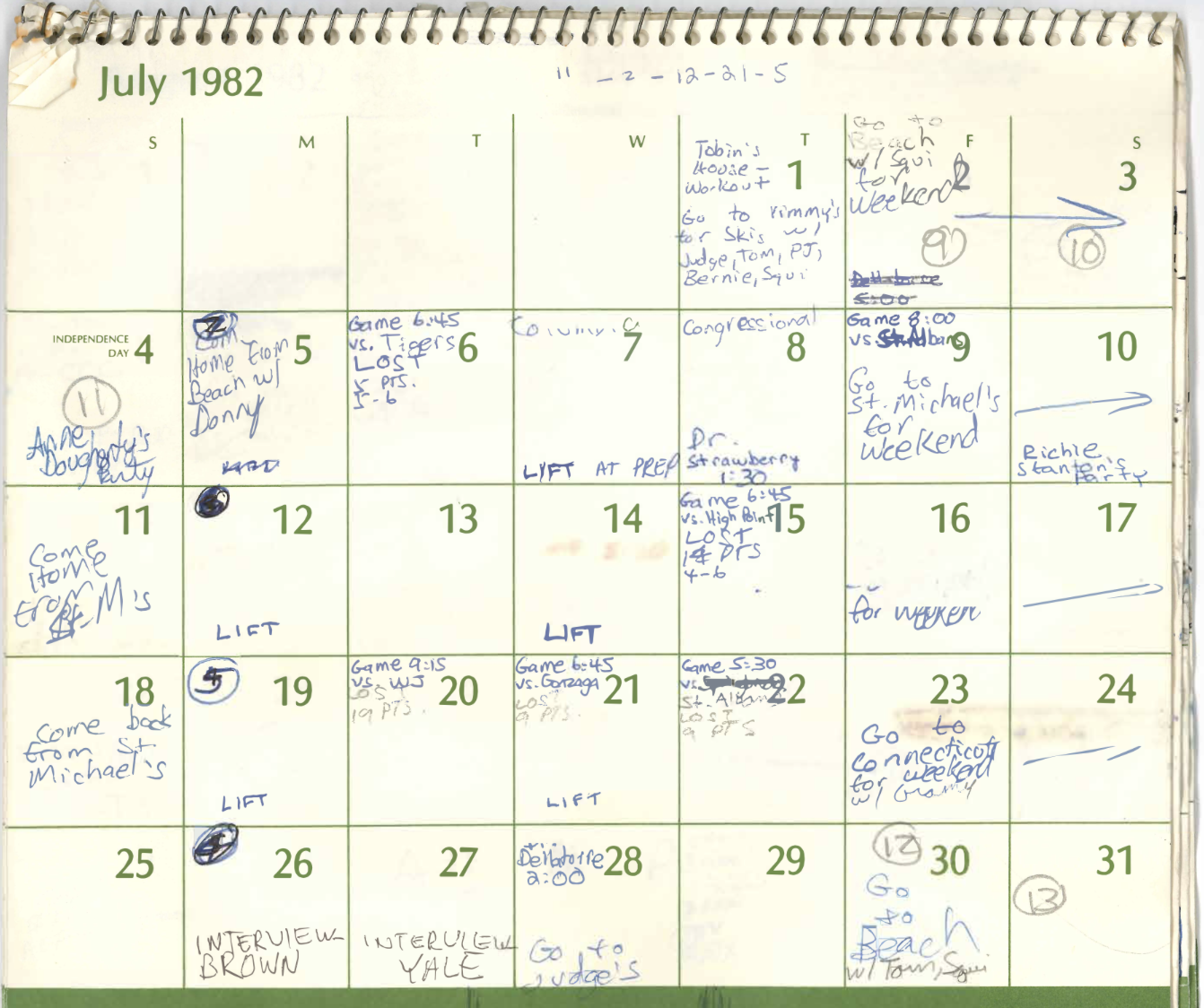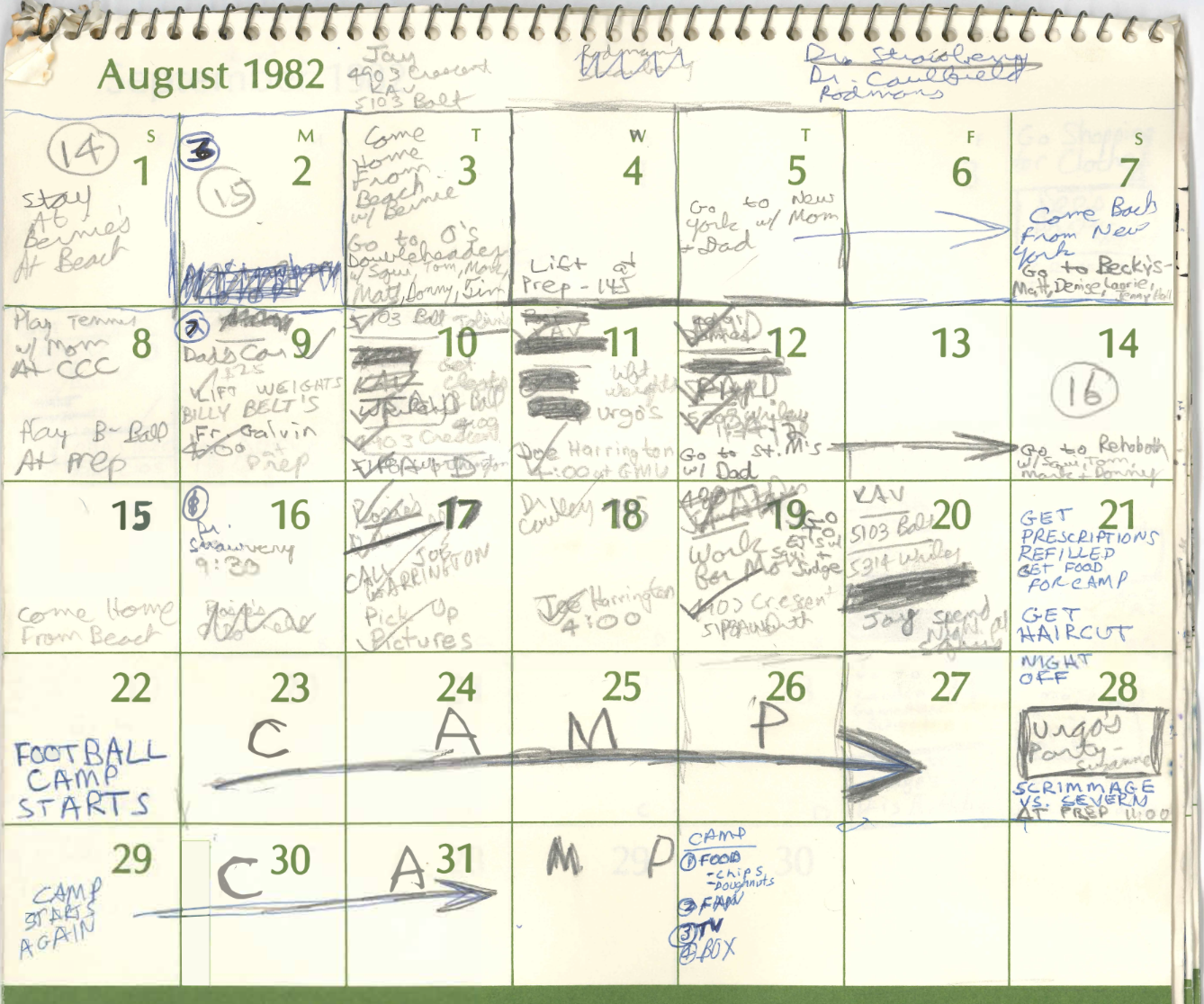 8:11 a.m. ET, September 26, 2018
The Kavanaugh-Ford hearing is set for tomorrow. Here's what you need to know.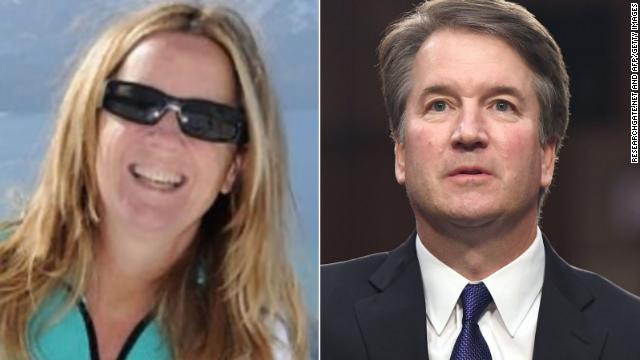 Supreme Court nominee Brett Kavanaugh and Christine Blasey Ford, his first accuser, are set to testify in front of the Senate Judiciary Committee tomorrow.
Here's what to expect:
Opening statements: Chairman Chuck Grassley will make an opening statement with no time limit, followed by an opening statement from the top Democrat on the committee, Sen. Dianne Feinstein, who also will not have a time limit.
The outside counsel: Republicans on the committee have hired Arizona prosecutor Rachel Mitchell to question Ford and Kavanaugh following concerns about how it would look to have the all-male GOP committee members questioning Ford.
Ford goes first: Ford will then be sworn in and give an opening statement. There will be one round of questions in which each senator will have five minutes each to ask Ford questions. Those five minutes can be yielded to counsel if a senator chooses.
Then Kavanaugh: Ford will then leave the committee hearing room, and Kavanaugh will enter once Ford has departed. The Supreme Court nominee will be sworn in and will then give his opening statement. In the same format as the questioning for Ford, there will be one round of questions in which senators have five minutes to either ask questions themselves or yield that time to outside counsel.
What happens next? The Senate Judiciary Committee has scheduled its vote on Brett Kavanaugh's nomination to the Supreme Court for Friday morning at 9:30 am.
5:44 p.m. ET, September 25, 2018
5:43 p.m. ET, September 25, 2018
Judiciary Committee staff spoke with Kavanaugh on Ramirez allegation. He denied it.
Republican staff from the Senate Judiciary Committee spoke with Kavanaugh today about the Ramirez allegation which Kavanaugh denied, according to a congressional source familiar with the discussion.
The staff have also attempted to set up a call with Ramirez's attorney, who has so far referred staff to the allegations in the New Yorker, according to the source.
5:00 p.m. ET, September 25, 2018
Chuck Schumer: McConnell owes Ford an apology over "smear" remark
Senate Minority Leader Chuck Schumer demanded Tuesday that Sen. Mitch McConnell apologize to Christine Blasey Ford, who has accused Kavanaugh of sexual assault.
On the Senate floor yesterday, McConnell called the allegations "a smear campaign, pure and simple." He also criticized Democrats, who he said "wouldn't let a few inconvenient things -- like a complete lack of evidence, or an accuser's request for confidentiality -- get between them and a good smear."
Schumer responded Tuesday on the Senate floor, saying, "Leader McConnell owes an apology to Dr. Ford for labeling her allegations a 'smear job' and he should apologize to her immediately."
"It is galling -- galling for the Republican leader who has done more than maybe anyone else to politicize the Supreme Court nomination process, to make these trumped up, hyperbolic charges," he said.
4:39 p.m. ET, September 25, 2018
Grassley tells Feinstein he won't delay Thursday hearing, also notes both Ford and Kavanaugh families have had death threats
CNN has obtained a letter from Sen Grassley to Sen Feinstein in which Grassley declines Feinstein's request to delay the Thursday hearing saying it would not only be unfair to Ford but also to Kavanaugh.  He also notes Kavanaugh's daughters have faced death threats:
"It is unforgivable that Dr. Ford and her family have been subjected to threats and intimidation. But Judge Kavanaugh and his family, including his two young daughters, have also faced threats and intimidation."
Regarding Ramirez, he says he is "unclear" why Ramirez accusations should have "any bearing" on Ford's testimony, and criticizes Democrats for not letting Republicans know about Ramirez's accusation.
Grassley says the committee can decide how to proceed if Ramirez submits testimony and evidence to the committee, "which Committee investigators have requested."
4:01 p.m. ET, September 25, 2018
GOP senators won't allow trauma experts, Ford's polygraph administrator to testify
Christine Blasey Ford's attorneys have asked the Senate Judiciary Committee to allow for two trauma experts and the person who administered her polygraph to testify.
Republican senators say that's not going to happen.
Asked about that demand, Sen. John Cornyn, majority whip said: "We are discharging our constitutional responsibility. No witness has a right to commandeer the process."
Cornyn said, "no" when asked if it would be helpful to have outside witnesses.
"What we are trying to do is give her a chance to have her say. we're going to let her do that. But we're not going to let anybody take over the process," he said.
Sen. Lindsey Graham said he has "zero patience" for demands.
"We're not turning this into a trial. If they wanted all this, they should have told us in July about this. So I got zero patience with their demands," he said. "When any Democrat tells me we're not being fair, I say you're the one not being fair ... I've got very little patience."
3:45 p.m. ET, September 25, 2018
Susan Collins: "I will be glued to the television set" during Thursday's hearing
Senator Susan Collins questioned the references reportedly made in Brett Kavanaugh's high school yearbook and said of Thursday's high-stakes hearing, "I will be glued to the television set."
Collins, a key swing vote that could sink or save Judge Brett Kavanaugh's confirmation to the Supreme Court, told CNN of the yearbook, "at the risk of sounding naive, I don't know what many of the references made ... There are so many rumors.. there are issues with Christine Ford's yearbook as well."
She added, "I don't know whether that's accurate or not. I don't know what to make of somebody's high school yearbook."
3:34 p.m. ET, September 25, 2018
Democrats aren't happy about the Senate Judiciary Republicans' "mystery" questioner
Democrats criticized the decision by Republicans on the Senate Judiciary committee's to bring in outside counsel to do the questioning at Thursday's hearing — and for keeping the identity of that person a "mystery."
Sen. Dick Durbin, a Democrat who sits on the committee, said the "secrecy has to be unveiled" at some point.
"Who is going to speak for all of the eleven Republican senators? We don't have the name, do we? Someone has been given a new job – a person we don't know. At some point that secrecy has to be unveiled. We should at least know who is going to take the place of the eleven duly elected senators," he said. 
Senate Minority Leader Chuck Schumer also said he does not know who the outside counsel is. "No one can find that out. That is a mystery," Schumer said.