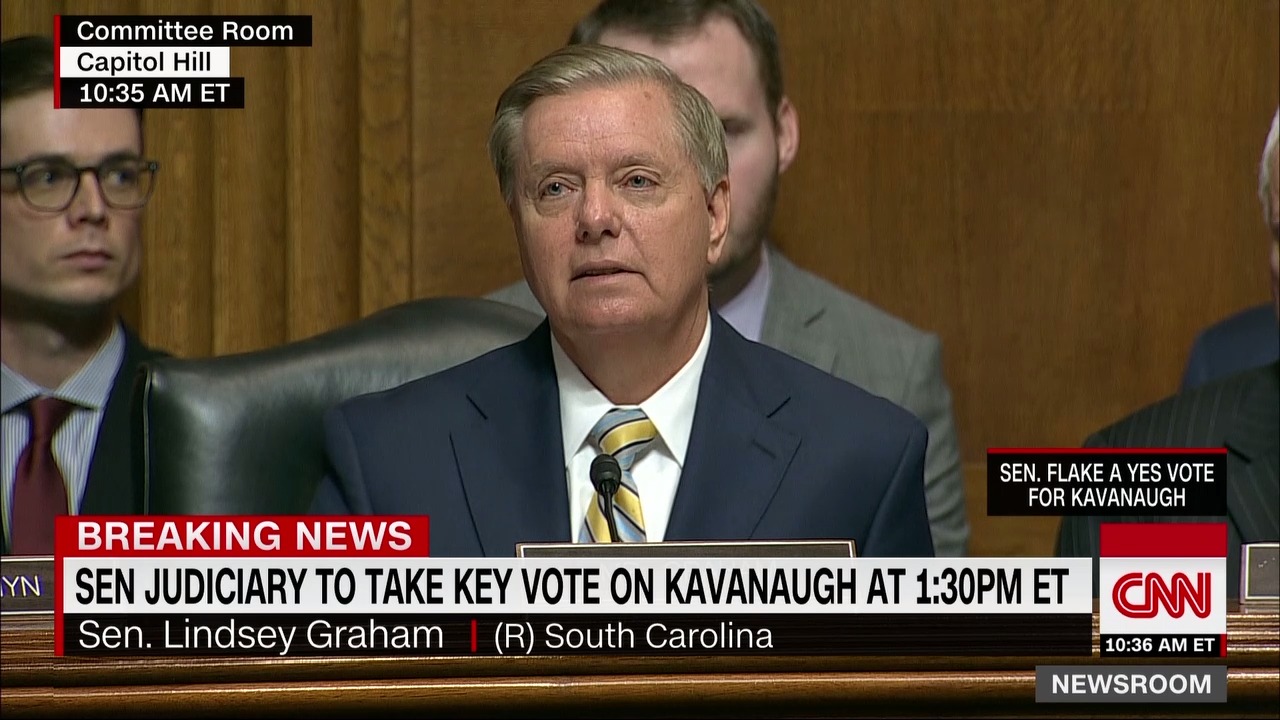 Sen. Lindsey Graham, who forcefully came to Judge Brett Kavanaugh's defense at yesterday's committee hearing — reversing the momentum and potentially saving Kavanaugh's nomination — just opened his remarks at the Senate Judiciary meeting with a self-deprecating remark that nods to the identity politics of the moment.
"I know I am a single white male from South Carolina and I am told I should shut up, but I will not shut up if that's okay," he said.
"Because," he added, "I got here the same way everybody else did. The people in South Carolina voted for me and senator Scott to be their voice, men and women, and I'm going to try to be their voice today."