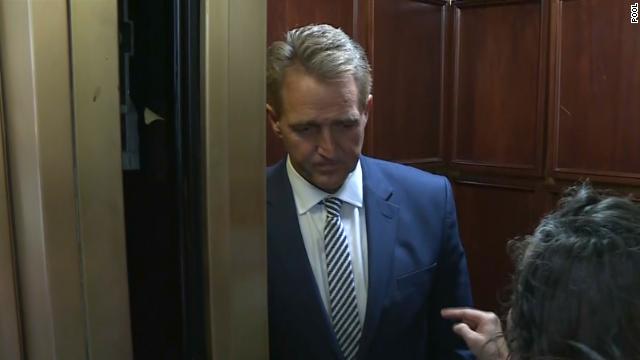 In a surreal moment that was aired live on national television, two women, who said they were sexual assault survivors, confronted Sen. Jeff Flake in an elevator moments after he announced that he would vote to confirm Brett Kavanaugh.
One woman told Flake that he is "telling all women that they don't matter, that they should just stay quiet, because if they tell you what happened to them you are going to ignore them."
She added, "That's what you're telling all of these women. That's what you're telling me right now. Look at me when I'm talking to you. You are telling me that my assault doesn't matter."
The second woman added, "You are allowing someone unwilling to take responsibility for his own actions and unwilling to hold the harm he has done to one woman, actually three women, and not repair it."
Watch the moment: