The Manafort trial: Guilty on 8 counts
12:05 p.m. ET, August 2, 2018
Landscaper describes Manafort's impressive pond and flower bed in the shape of an "M"
A landscaper in the Hamptons described how Paul Manafort — and Manafort alone — commissioned him to care for hundreds of flowers at his house, as well as "one of the biggest ponds in the Hamptons." 
Michael Regolizio of New Leaf Maintenance said Manafort paid for much of the work through international wire transfer, and was his only client to do so.
Regolizio testified that Manafort spent about $450,000 on landscaping over five years.
The landscapers initially only handled tree-care for Manafort's Bridgehampton estate. But in 2012, they took over Manafort's entire Bridgehampton home's outdoor work.
This included:
Sending landscapers there four to five times a week to prune 14-foot hedges
Mowing the lawn and fertilizing
Planting "hundreds and hundreds of flowers" 
Pruining a flower bed next to the tennis courts
Maintaining the large pond with a waterfall feature, and care for a white and red flower bed in the shape of an "M."
Regolizio said Manafort would personally call his landscape company's offices before one of the wire transfers came through, to give them a heads up.
They knew the wired money coming from corporate payers came from Manafort because the only other other client Regolizio had who paid in that way made transfers from domestic banks and used his own name, the landscaper said.
Regolizio started working for Manafort after the construction contractor Stephen Jacobson connected them. Jacobson testified on Wednesday about millions of dollars of home renovations he did for the Manaforts, and how those were paid for by wire transfer.
11:30 a.m. ET, August 2, 2018
See Manafort's $15,000 ostrich coat
To demonstrate Paul Manafort's elaborate spending habits, prosecutors released an image of a $15,000 coat made from an ostrich. Our panel takes a look.
11:02 a.m. ET, August 2, 2018
Manafort's trial is in Virginia. But in some ways it's all about Cyprus.
The case is unfolding in Virginia, but in some ways, it's all about Cyprus. 
Most witnesses have been asked about Cyprus in one way or another: Several of the vendors that Paul Manafort did business with were asked repeatedly which country Manafort's payments came from.
The answer, often enough, was "Cyprus."
Witnesses were also asked to read the address of the banks, most of which were located in Nicosia, the Mediterranean nation's capital. 
In their indictment, prosecutors said Manafort owned or controlled more than a dozen entities in Cyprus, which he used to funnel money around the world. They also said in court filings that they obtained records from the government of Cyprus to help their case. 
10:50 a.m. ET, August 2, 2018
Mysterious documents add to intrigue in Manafort case
Jurors were presented with what appeared to be a falsified invoice from one of the home improvement companies that did business with Paul Manafort. 
Joel Maxwell, chief operative officer of Big Picture Solutions, testified that Manafort paid his company more than $2.2 million over several years for various home technology improvements, including installation of wireless networks and audio/visual systems. 
Most of the payments came from Manafort's offshore accounts, Maxwell said. 
After prosecutors detailed the invoices, they showed Maxwell another document that purported to be an $163,000 invoice from his company to one of Manafort's overseas companies.
But there were problems with the document: For one, the document misidentified the name of the company as an LLC, and parts of the address were incorrect. "We're not an LLC," Maxwell said, and the documents are "not detailed like ours would be." 
The mystery document originated from St. Vincent and the Grenadines, a Caribbean island chain where Manafort kept some of his offshore accounts. Prosecutors haven't yet explained why they spent two days presenting these documents and highlighting apparent inconsistencies.
But they could have been used by Manafort to hide or falsify financial documents. 
10:35 a.m. ET, August 2, 2018
Swapped binders in the courtroom offers a moment of levity
There was a brief moment of levity in the courtroom when Judge T.S. Ellis noticed that his binder, containing exhibits and documents, was swapped with one of the prosecutors' binders. 
In response, prosecutor Greg Andres joked that Ellis now had a sneak peek at their strategy.
"It was pretty clear," Ellis replied. " I didn't need to have it." 
The binders were quickly switched back.
Manafort's lawyers got a chance to look at the page that Ellis saw from Andres' binder, which had some red markings and handwritten notes on the page. 
10:29 a.m. ET, August 2, 2018
Day 3: Manafort's trial turns to accountants and tax preparers
Day 3 of Paul Manafort's trial is poised to feature more talk of his lavish lifestyle, while Special counsel Robert Mueller's team also plans to dive into the nuts and bolts of its case against the former Trump campaign chairman.
Manafort is charged with 18 counts of tax and banking violations, and the special counsel is preparing to call Manafort's bookkeepers and accounts to the witness stand on Thursday. And while Manafort's case isn't about the 2016 campaign, he's the first defendant Mueller's team has taken to trial.
In case you missed it:
Nine witnesses testified in the first two days of the trial.
Mueller's team and Judge T.S. Ellis have clashed over whether prosecutors can show photos of Manafort's purchases, such as his $15,000 ostrich jacket.
In a court filing, Mueller team's formally argued they should be allowed to show proof of Manafort's extravagant lifestyle.
Prosecutors say evidence of what Manafort spent his Ukrainian lobbying proceeds on is evidence of the crime itself, and shows how he personally benefited from allegedly defrauding the government.
"That Manafort had an expensive lifestyle that required lots of money to maintain is important proof as to why he would commit the bank frauds" after his lobbying work declined in 2014, prosecutors wrote.
10:11 a.m. ET, August 2, 2018
Manafort deputy, believed to be prosecution's star witness, could take the stand as early as Friday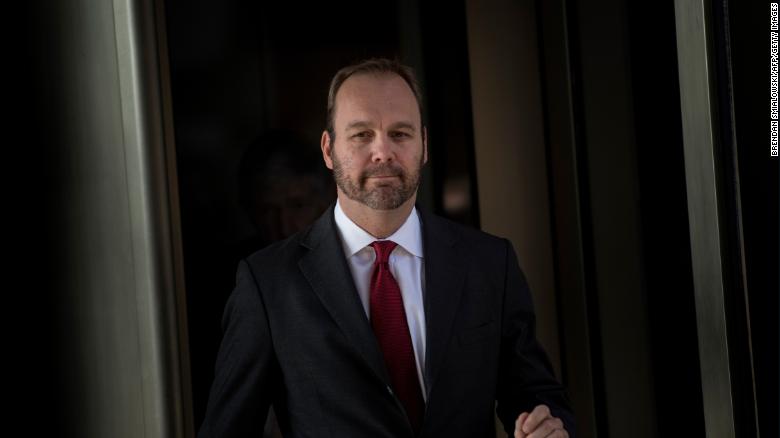 Prosecutors plan to call Paul Manafort's former deputy Rick Gates to testify, prosecutor Greg Andres said Thursday morning in court without the jury in the room.
This comes a day after prosecutors opened the door to the possibility that Gates might not testify.
Why this matters: Gates is perceived by the defense and court-watchers as the star witness for the prosecution, after he agreed to cooperate in February. 
Andres added that prosecutors could prove Manafort's guilt whether or not Gates testifies.
Gates is expected to take the stand as early as Friday or Monday.
10:02 a.m. ET, August 2, 2018
Judge brings up the elephant in the room: Whether Manafort himself will testify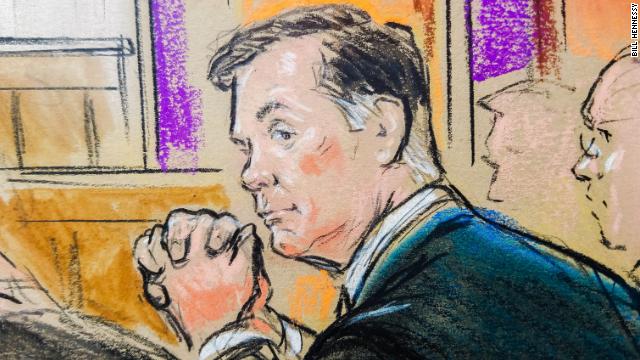 Judge T.S. Ellis used a discussion of whether Manafort's team could discuss the lack of an IRS audit before Paul Manafort was charged with a crime to bring up the elephant in the room at any criminal trial -- whether Manafort himself will testify.
Ellis said Thursday morning he did not yet know if Manafort would testify in his own defense, and didn't want to force a decision from the defense team until they begin their side of the case, after the prosecution's case rests, likely next week.
"He will not be penalized for the right to remain silent," Ellis said. 
However, Ellis added that if Manafort does testify, the judge may allow testimony about whether Manafort tried to comply with IRS policy and offered to be audited before he was charged. 
9:40 a.m. ET, August 2, 2018
Invoices show Manafort paid $18,500 for a python jacket, among other expenses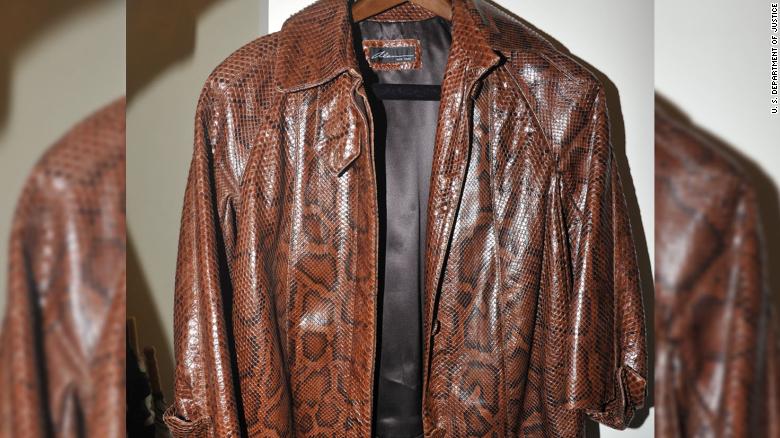 The Justice Department released photos as part of the evidence entered at Paul Manafort's trial on Wednesday.
Manafort spent over $900,000 with the custom men's clothing store Alan Couture, one witness who ran the store told prosecutors. In total, the six vendors on the witness stand Wednesday described more than $6 million in payments Manafort sent to them for luxury items and services.
Manafort appears to have purchased not just an $15,000 ostrich jacket, but also a $9,500 ostrich vest. And the cost of that Python jacket? $18,500, according to invoices from Alan Couture entered into the case's evidence collection.
Here's one of them: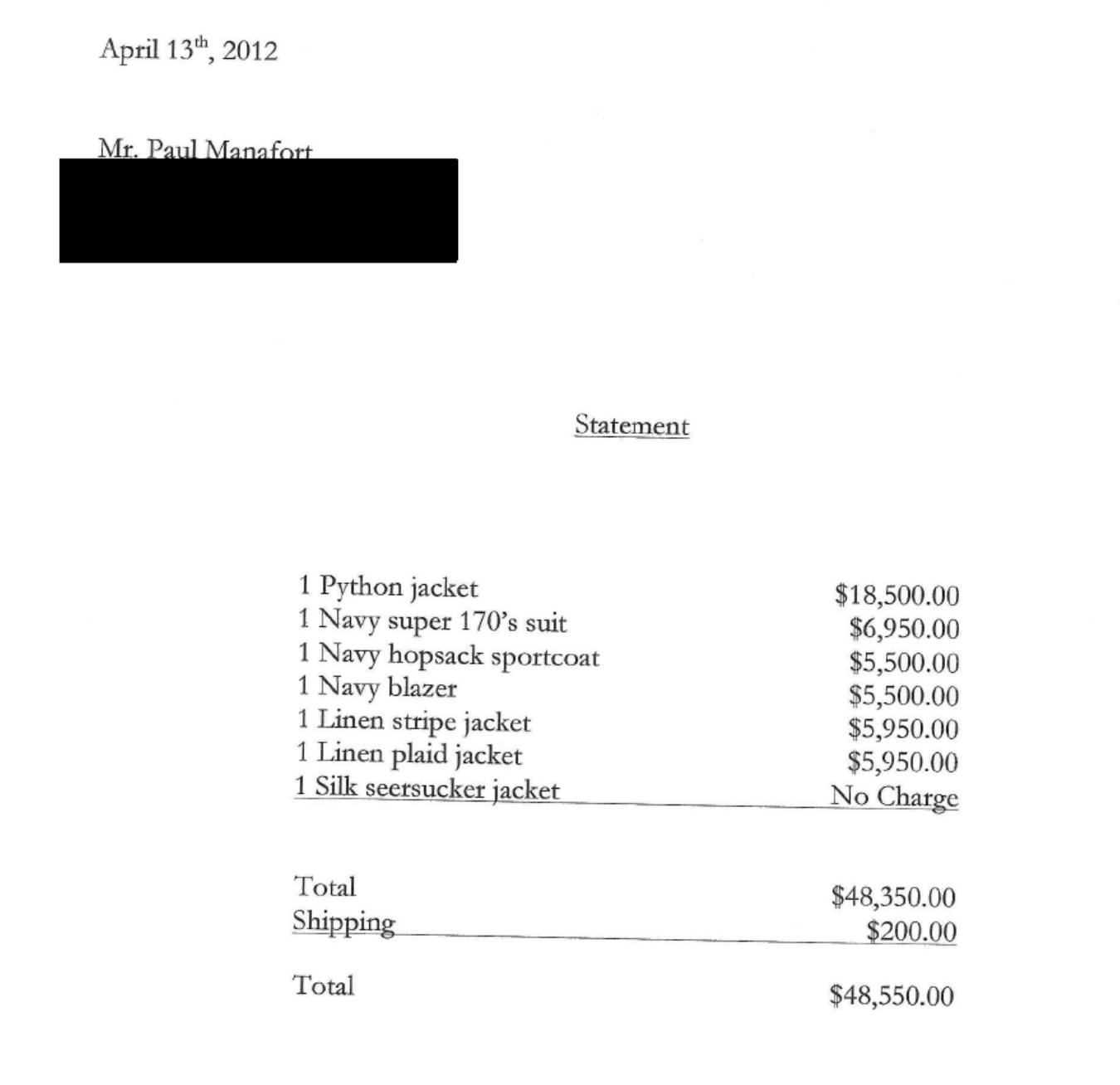 We don't know which of the Manafort jacket photos released by DOJ is the $15,000 jacket "made from an ostrich," as the prosecution team says the reference in the opening statement came from the invoices, not the evidence photographed in Manafort's home. 
All we know is that the ostrich jacket is one of the Alan Couture clothing items.
The purchases appear to have hit a note with the wider public. After prosecutors first spoke about a $15,000 jacket "made from an ostrich" in the trial's first minutes, the anti-animal cruelty group PETA published a letter Wednesday to Manafort's lawyer.
The group asked Manafort to donate the ostrich jacket to them so they can teach children it was "cruelly obtained." Manafort could receive a tax deduction, PETA added.
Take a look at some photos of Manafort's various jackets and suits below.