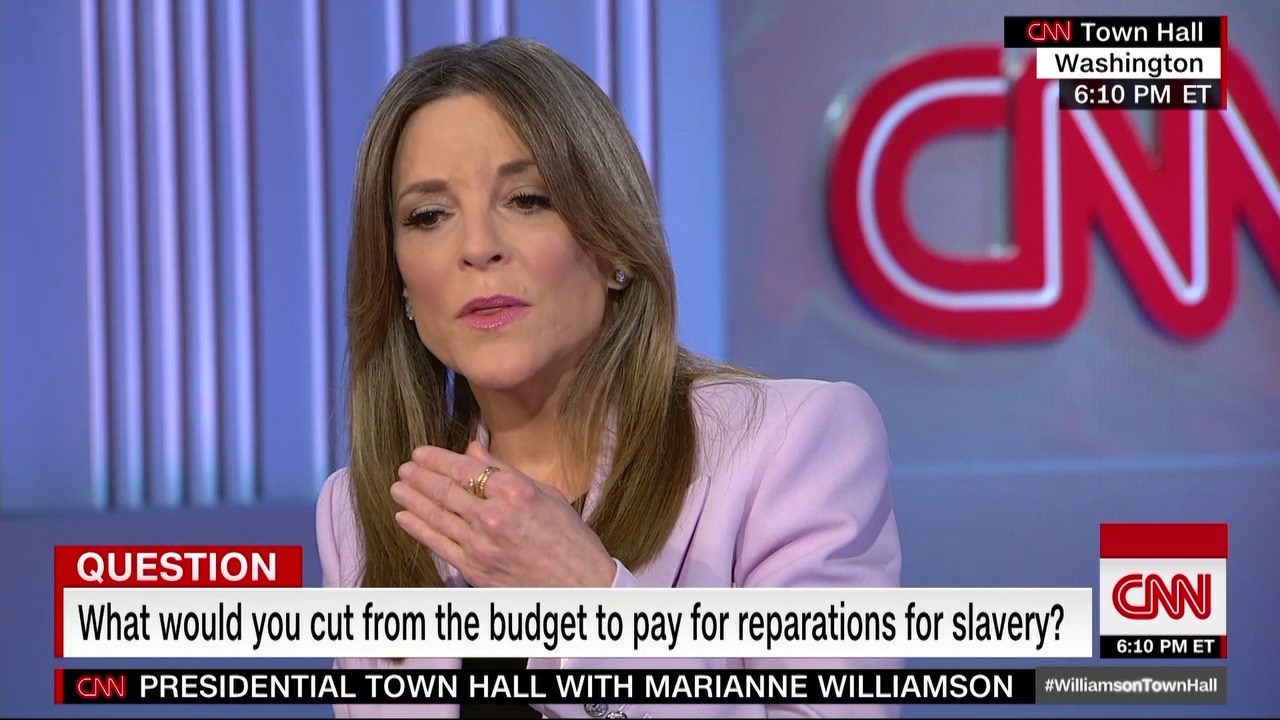 Democratic presidential hopeful Marianne Williamson said she supports reparations for African-Americans whose ancestors were slaves.
"This is not a debt we can afford to delay any longer. The economic restitution for two and a half centuries of slavery followed by 100 years of domestic terrorism," the Democratic hopeful said. 
She added: "This country will not heal until we take a serious morale inventory. A nation must undergo the same level deep morale inventory. Admission of character defects. Racism is a character defect. Let's end this. Let's fix this. Let's solve this. Reparations won't end everything but it will be a profound gift. It implies a mea culpa. It implies a recognition of a debt owed and therefore, it carries not only economic power but spiritual force whatever it costs, it's time to do this."