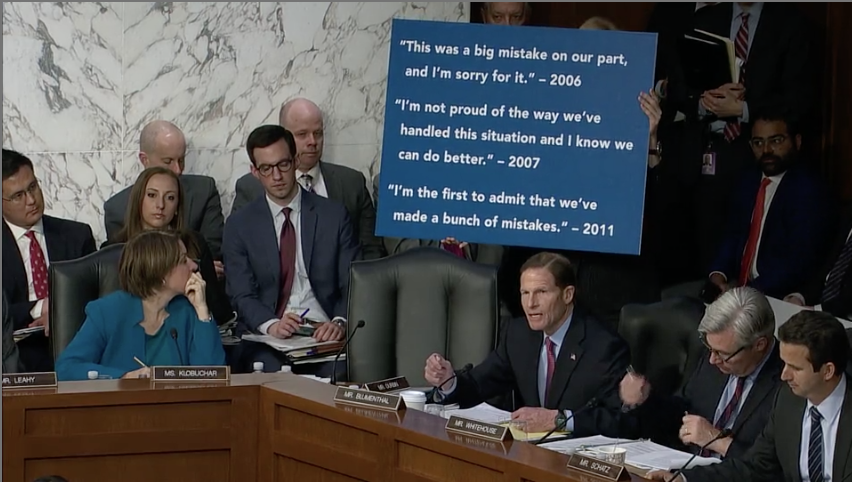 Sen. Richard Blumenthal had staffers stand behind him holding up a sign that displayed Mark Zuckerberg's past apologies.
"We've seen the apology tours before," Sen. Blumenthal told Zuckerberg.
The first, from 2006, followed the outrage that came when Facebook surprised its users with the launch of News Feed, which many believed would be a tool for "stalkers."
The second, in November 2007, came after a tool called Beacon informed users what their friends had purchased.
The third was from December 2011 following Facebook's settlement with the Federal Trade Commission over privacy violations.
Correction: CNN originally identified Sen. Richard Blumenthal as Sen. Ron Wyden.