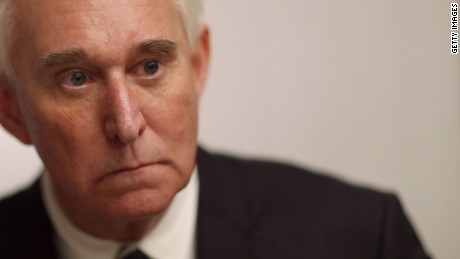 Roger Stone tells CNN following today's indictment that he does not believe that he is the unnamed person in the indictment who is described as having communicated with Guccifer 2.0 in 2016.
That person was described as "a person who was in regular contact with senior members" of the Trump campaign. The Twitter messages included in the indictment match those that Stone previously released.
"I don't think it is me because I wasn't in regular contact with members of the Trump campaign," Stone said over the phone. "Look, Rosenstein said in his comments that they knew of no crime by US citizens. They included my exchange with Guccifer which is now public, in the indictment. And it's benign. So I don't know that it refers to me."
Stone insisted: "My contact with the campaign in 2016 was Donald Trump. I was not in regular contact with campaign officials." He also said he never had contact with DCLeaks. "Based on timing, content and context, they're benign. They certainly don't provide any evidence of collaboration or collusion," he said.