3:04 p.m. ET, October 9, 2018
Our live coverage of UN Ambassador Nikki Haley's resignation has ended. Scroll through the posts below to read more about her resignation or visit CNN Politics.
1:51 p.m. ET, October 9, 2018
Mattis: Haley has been a "wonderful representative for our country"
Secretary of Defense James Mattis just sent a statement on Haley's resignation:
"She's been a wonderful, Ambassador Haley has been a wonderful representative for our country. And she has been just a tremendous asset for those of us here in the Department of Defense. We have a very close working relationship, we saw ourselves on many occasions collaborating together on how we would deal with certain issues alongside the secretary of state, she's done yeoman's work up there and I would just tell you that she may be moving on but she's not losing our respect one bit."
1:05 p.m. ET, October 9, 2018
Sources: Ivanka laughed when she heard speculation that she would replace Haley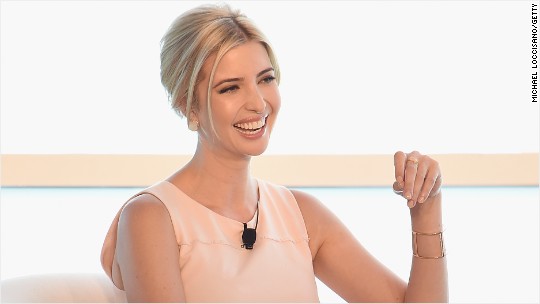 A source familiar with discussions says Ivanka Trump laughed this morning when she heard about the speculation that she would replace Ambassador Haley.
The same source said there are internal discussions underway as to where Haley is headed next.
One scenario that was discussed as Jeff suggested is that Graham would replace Sessions as AG and Haley could be appointed to finish Graham's term. Though the source said it was just internal speculation inside the west wing.
1:02 p.m. ET, October 9, 2018
History will remember Haley as key player in Trump admin campaign to "undermine universal human rights," ACLU says
Jamil Dakwar, director of the American Civil Liberties Union's Human Rights Program, issued the following comment in the wake of UN Ambassador Nikki Haley announcing her resignation:
"History books will remember Nikki Haley as a key player in the Trump administration's campaign to undermine universal human rights and international bodies. During her tenure, the Trump administration withdrew from the U.N. Human Rights Council and UNESCO, pulled out of the negotiations leading up to the Global Compact on Migration, and attacked a U.N. independent human rights expert investigating poverty in the United States. Haley will leave her post having caused long-term damage to key international human rights bodies and having put the United States in the company of some of the worst human rights abusers. However, Haley's departure should not be mistaken as a sign that the Trump administration is retreating from its misguided policy towards international rule of law and multilateral institutions now that John Bolton has usurped the role of lodging dangerous attacks on international bodies, such as the International Criminal Court."  
12:31 p.m. ET, October 9, 2018
UN Secretary General spokesperson hails "strong working relationship" with Nikki Haley
The United Nations Secretary General (UNSG) "wishes to express his deep appreciation for the excellent cooperation and support that Nikki Haley has always demonstrated," Stéphane Dujarric, Spokesperson for the UNSG said at the ongoing daily briefing in New York, adding that they had a "productive" and "strong working relationship," during her tenure.
The Secretary General looks forward to working with Ambassador Haley until the end of her tenure and with her replacement, he said.
12:21 p.m. ET, October 9, 2018
Read Nikki Haley's resignation letter
Dear Mr. President:
It has been an immense honor to serve our country in your Administration. I cannot thank you enough for giving me this opportunity.
You will recall that when you offered me the position of United States Ambassador to the United Nations in November 2016, I accepted the offer based on some conditions. Those conditions included serving in your Cabinet and on the National Security Council and being free to speak my mind on the issues of the day. You made those commitments and you have absolutely kept them all. For that too, I will always be grateful.
We achieved great successes at the UN. We passed the toughest sanctions against any country in a generation, pressuring North Korea toward denuclearization. We passed an arms embargo on South Sudan that will help reduce violence and hopefully bring peace to that troubled country. We stood up for our ally Israel and began to roll back the UN's relentless bias against her. We reformed UN operations and saved over $1.3 billion. We spoke out resolutely against dictatorships in Iran, Syria, Venezuela, Cuba, and yes, Russia. Through it all, we stood strong for American values and interests, always placing America first. I am proud of our record.
As a strong supporter of term limits, I have long believed that rotation in office benefits the public. Between the UN Ambassadorship and serving in the South Carolina Governorship and General Assembly, I have been in public office for fourteen straight years. As a businessman, I expect you will appreciate my sense that returning from government to the private sector is not a step down but a step up.
Accordingly, I am resigning my position. To give you time to select a replacement, and to give the Senate time to consider your selection, I am prepared to continue to serve until January 2019.
At that point, I will once again become a private citizen. I expect to continue to speak out from time to time on important public policy matters, but I will surely not be a candidate for any office in 2020. As a private citizen, I look forward to supporting your re-election as President, and supporting the policies that will continue to move our great country toward even greater heights.
With best wishes and deep gratitude,
Nikki Haley
11:47 a.m. ET, October 9, 2018
There are five women left in Trump's Cabinet without Haley
Nikki Haley's end-of-year departure from President Donald Trump's Cabinet will set off a scramble to find her replacement. 
One consideration for the White House: Haley, a former South Carolina governor with her eyes undeniably set on high office some day, was arguably the most high-profile woman in a Trump Cabinet with few women.
With Haley, there were six women in Trump's Cabinet -- 26%, a lower percentage than Barack Obama's Cabinet, which ranged between 30% and 35%, but higher than George W. Bush, whose Cabinet had between 19% and 24%, according to data compiled by the Center for American Women in Politics at Rutgers.
If it is not a woman who replaces Haley, the percentage of women in Trump's Cabinet would fall to 22%.
Here are the women who will remain:
Administrator of the Small Business Administration Linda E. McMahon
Director of the Central Intelligence Agency Gina Haspel
Secretary of Education Elisabeth Prince DeVos
Secretary of Transportation Elaine L. Chao
Secretary of Homeland Security Kirstjen Nielsen
11:39 a.m. ET, October 9, 2018
Trump has list of contenders, hasn't shared it widely with senior staff
President Donald Trump has a working list of contenders to succeed Ambassador Nikki Haley, but has not shared it widely with even most senior White House officials, one senior White House official said.
Trump plans to work through it and seek advice from advisers as he works to decide on her successor in the coming weeks.
11:42 a.m. ET, October 9, 2018
Haley told Trump last week, did not tell Pompeo or Bolton 
Nikki Haley told President Trump last week about her decision, but never told Secretary of State Pompeo or White House national security adviser Bolton, according to a source familiar.
CNN's Jim Sciutto said he's been texting with members of congress on Capitol Hill this morning and it came as a surprise to all of them.