President Trump greets American prisoners freed by North Korea
4:03 a.m. ET, May 10, 2018
Our live coverage has ended. Scroll through the posts below to read about the return of the three American detainees.
4:01 a.m. ET, May 10, 2018
After promising "quite a scene," Trump celebrates return of American detainees
President Trump hinted at putting on a show for the return of the Americans detained in North Korea, and it didn't disappoint.
"It's everything that President Trump loves," CNN's Will Ripley said before the men's release. "It's a photo op. It's pretty dramatic. These three men who have been in North Korean custody walking out."
The trio landed at nearly 3 a.m. ET at Joint Base Andrews -- the military installation near Washington famous for housing Air Force One -- where they were greeted by the President and the First Lady on board the plane.
With an American flag at their back, the group descended stairs to the cheers of military members who were watching.
Hundreds of journalists were credentialed for the event, and Trump held an impromptu news conference with some of them once back on solid ground.
The President was in peak form -- he was complimentary of the Americans released and hinted at bigger things to come during his scheduled talks with North Korean leader Kim Jong Un. He used the opportunity to take a dig at The New York Times and joked that the coverage would have some of the highest ratings ever for 3 a.m.
There were a couple awkward or uncomfortable moments, notably when the President congratulated the detainees on "being in this country" and then when relaying a question from the press about how they were treated, after which Trump added "you have to give them the answer."
3:18 a.m. ET, May 10, 2018
Trump on Kim's willingness to negotiate: "I really think he wants to do something"
After addressing the return of the three American detainees, Trump was asked about the prospects of making a deal with Kim Jong Un.
"I really think he wants to do something and bring his country into the real world," Trump said.
"I think this will be a very big success. It's never been taken this far, there's never been a relationship like this."
"Some great things can happen, and that's what we hope," he added.
Trump said the release of the three men was part of working towards the denuclearization of the Korean Peninsula.
Trump is now on Marine One leaving Joint Base Andrews. The detainees are expected to be extensively debriefed before they can head home to their families.
3:14 a.m. ET, May 10, 2018
"It's like a dream, we are very, very happy"
President Trump and one of the detainees spoke to the media following their arrival at Joint Base Andrews.
"This is a special night for these three really great people," Trump said before introducing them.
"Frankly, we didn't think this was going to happen, and it did. It was a very important thing to all of us."
When asked how he felt, Kim Dong Chul said through a translator: "It's like a dream and we are very very happy."
"We were treated in many different ways," he said, adding he had been forced to do hard labor, but also received medical treatment from the North Koreans when he fell sick.
Trump also said he wanted to pay his "warmest respects" to the family of Otto Warmbier, the American who was released by the North Koreans in a vegetative state, only to die days later.
3:03 a.m. ET, May 10, 2018
First sighting of freed Americans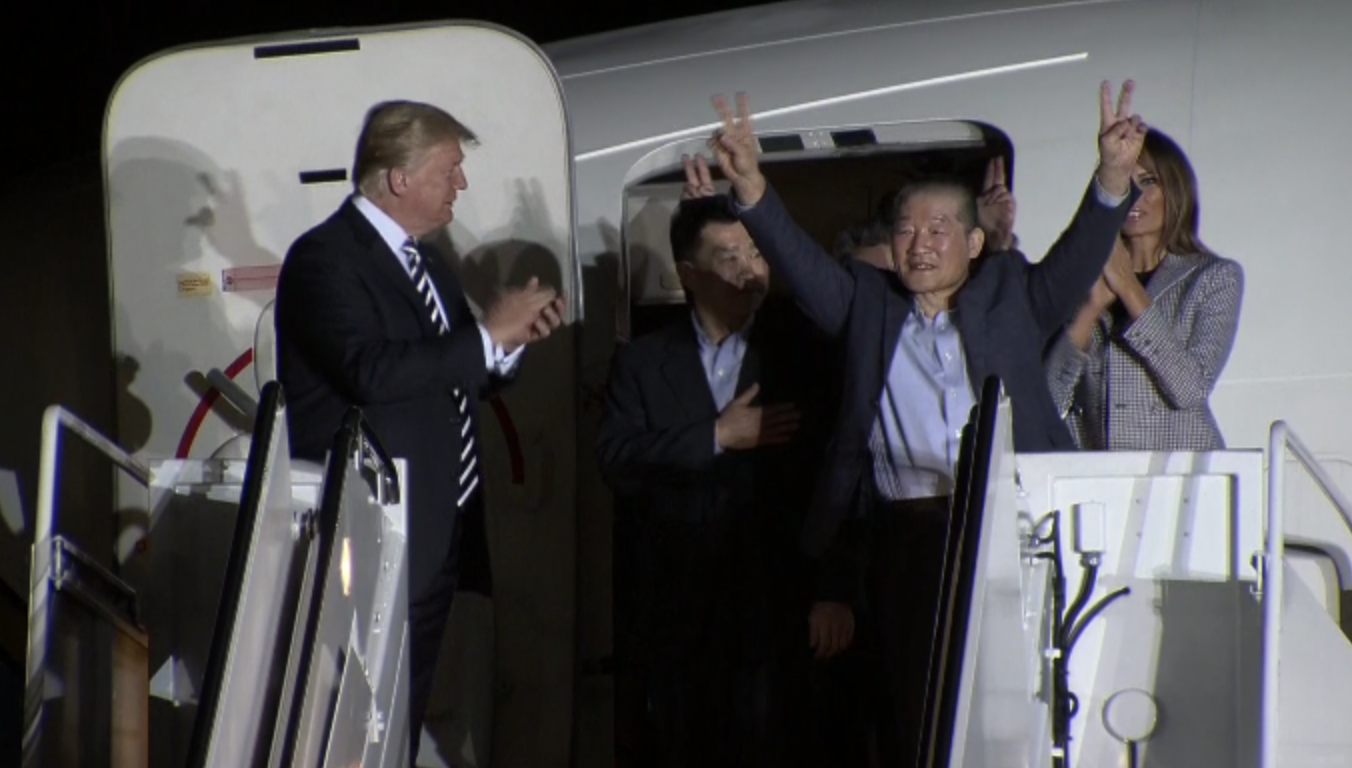 Kim Dong Chul, Kim Hak-song and Kim Sang Duk, also known as Tony Kim, have exited their plane after arriving at Joint Base Andrews outside Washington. The three shook President Trump's hand and posed for pictures outside their plane.
They were cheered on by members of the military at the base, according to CNN's Jeff Zeleny on hand.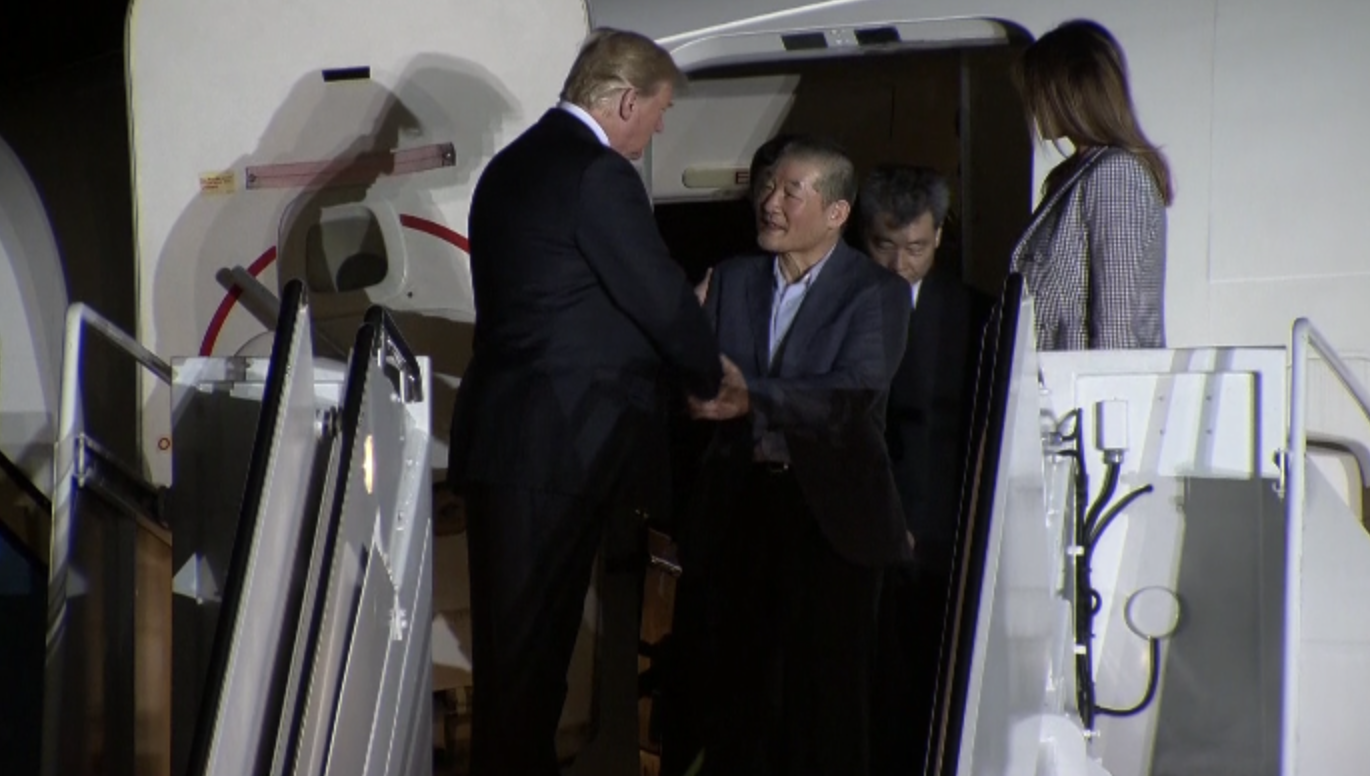 2:57 a.m. ET, May 10, 2018
Trump boards the plane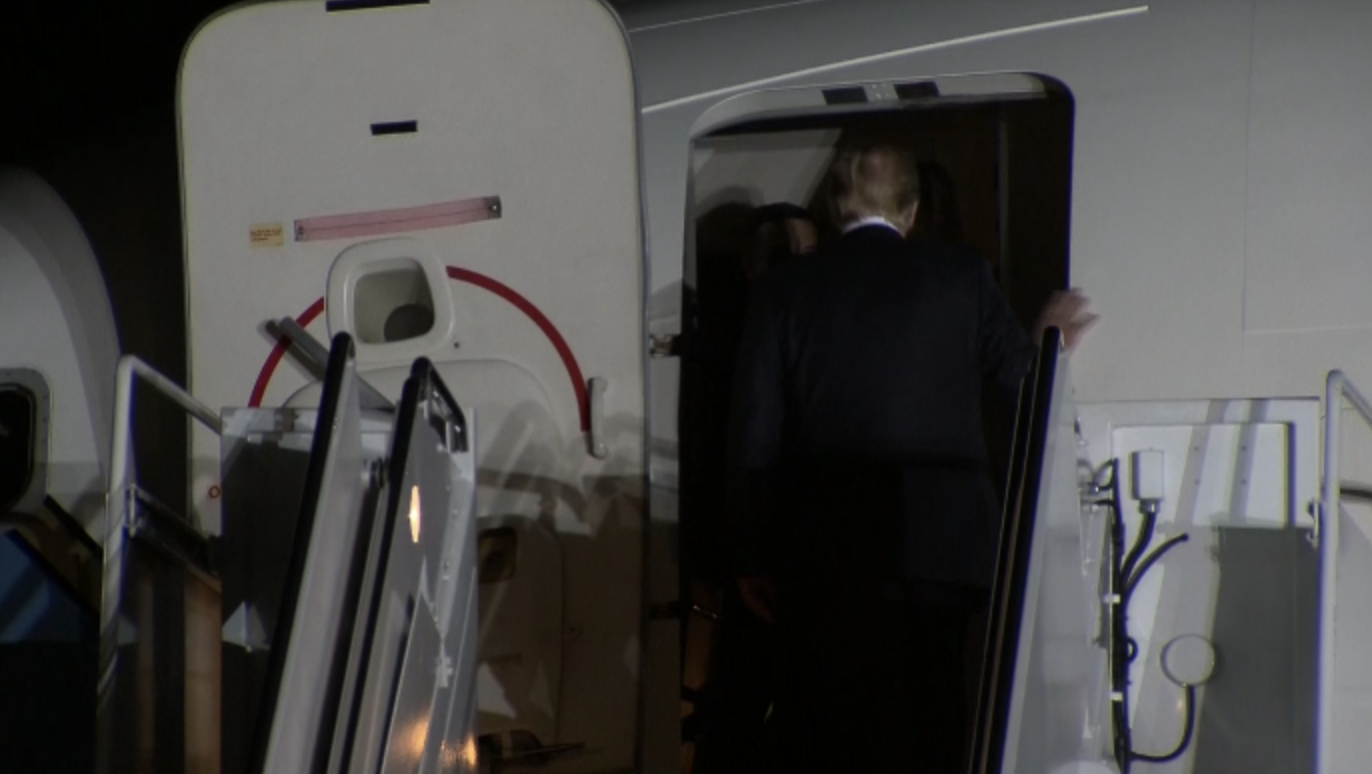 President Donald Trump and First Lady Melania Trump have boarded the plane to greet the trio of Americans who were freed from North Korean detention. They're expected to chat and then exit the aircraft together.
Vice President Mike Pence, his wife Karen and Secretary of State Mike Pompeo are waiting beside the plane for the group.
2:48 a.m. ET, May 10, 2018
Former North Korea detainees touch down outside Washington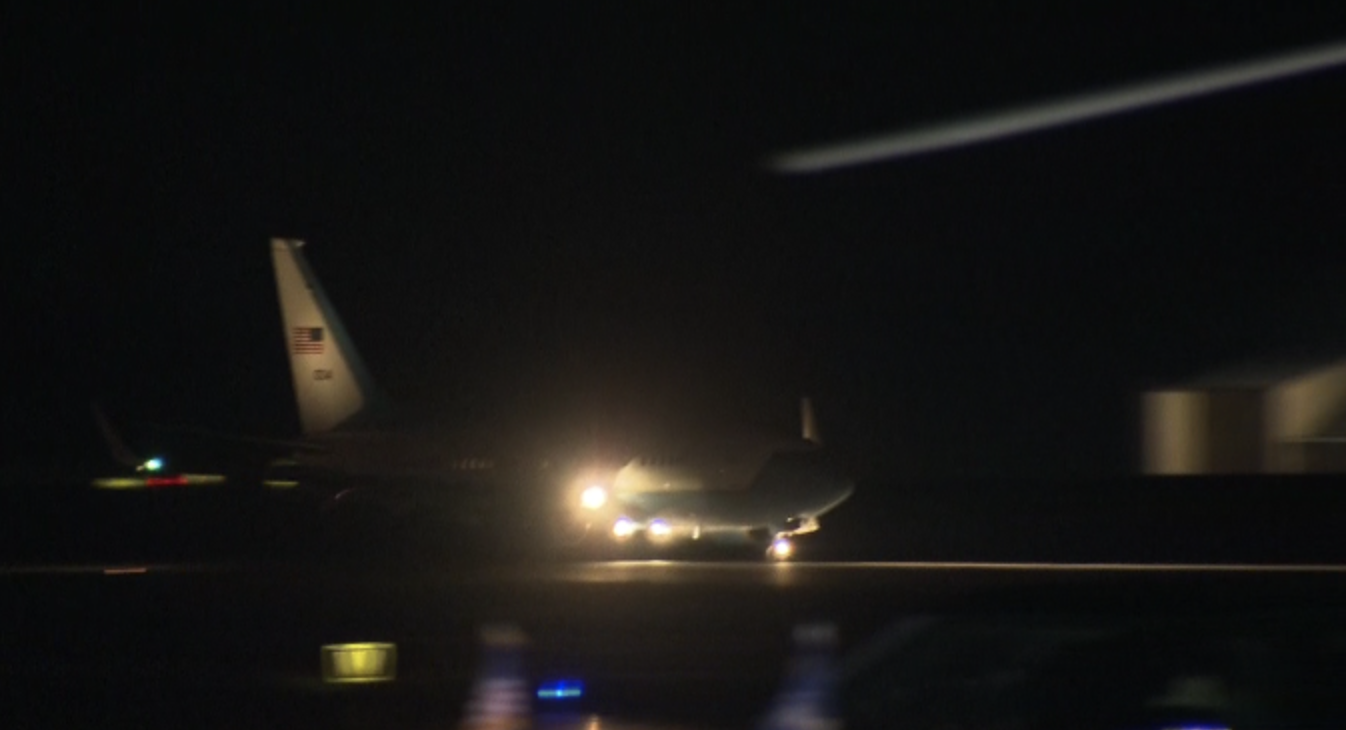 Kim Dong Chul, Kim Hak-song and Kim Sang Duk have landed at Joint Base Andrews, just hours after they were was released from North Korean detention.
They spent months behind bars in the isolated nation. President Donald Trump and Vice President Mike Pence are on hand to greet them.
Trump is expected to meet them on board their plane, and then the group will exit together.