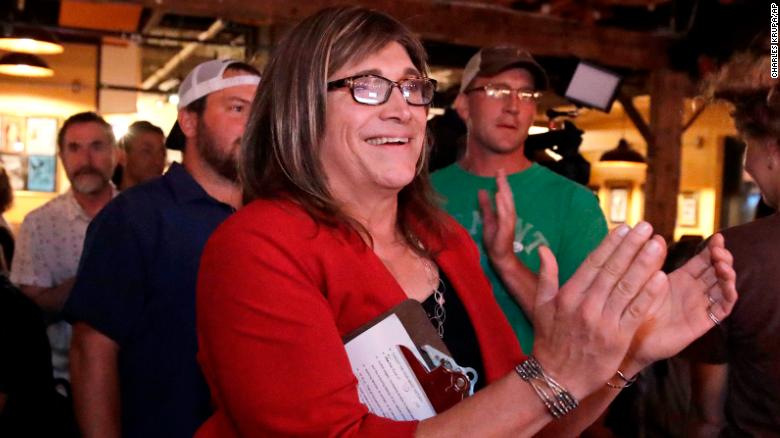 Christine Hallquist's bid to become the country's first transgender governor will clear a historic hurdle on Tuesday.
Hallquist will be the first transgender gubernatorial nominee for a major political party, CNN projects, a breakthrough of both substantial and symbolic importance for LGBTQ Americans, in particular the trans community, which has for so long been shut out of the highest levels of elected office.
What's next: Hallquist will face Gov. Phil Scott in November. CNN projects Scott is the winner of the GOP primary.
A former energy company executive, Hallquist had established herself as a trailblazer before entering politics.
She transitioned publicly during her time as leader of one of the state's largest utilities, becoming the first CEO to do so while in the job, according to the Victory Fund, a political action committee backing Hallquist and "dedicated to electing openly LGBTQ people" up and down the ballot.
"My path to being my authentic self was certainly not easy," she said upon announcing her entry into the race earlier this year. "However, it's always been important to me to live openly and honestly. I chose to transition in a very public way because I felt I owed it to those at Vermont Electric Cooperative who put their trust in me."