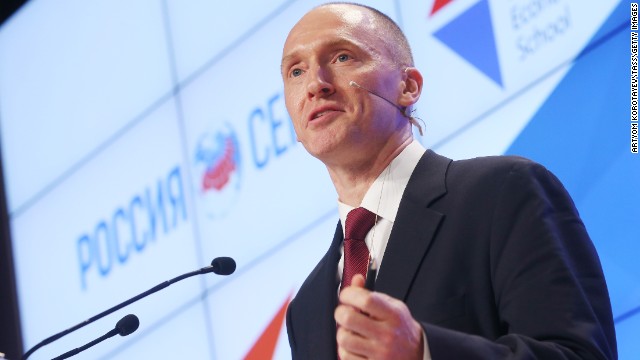 Investigators scrutinized Trump campaign adviser Carter Page and concluded that he didn't collude with the Russians despite his previous ties to Russian spies and campaign-era contracts with Russians.
"Russian intelligence officials had formed relationships with Page in 2008 and 2013 and Russian officials may have focused on Page in 2016 because of his affiliation with the Campaign. However, the investigation did not establish that Page coordinated with the Russian government in its efforts to interfere with the 2016 presidential election," the report says. 
During one of Page's multiple interviews with investigators in 2017, he appears to have partially confirmed a detail that first appeared in the controversial Trump-Russia dossier. 
The dossier said Page met the president of Rosneft, a state-run oil company, and discussed a deal for Trump to lift US sanctions in exchange for future energy cooperation between the two countries.
What's in the report: Special counsel Robert Mueller's report said Page actually met Andrey Baranov, Rosneft's head of investor relations. Page told investigators they "might have mentioned the possibility of a sale of a stake in Rosneft in passing." But Page has always vehemently denied brokering any quid-pro-quo regarding Trump and Rosneft.
Some of the details of Page's meeting have been previously reported from Page's testimony on the Hill.  
Years before Trump ran for president, Russian spies in New York City targeted Page for recruitment, according to old court filings that Mueller cited in his report. Page had many contacts and meetings with one of the spies, and the Russians faced criminal charges in 2015.