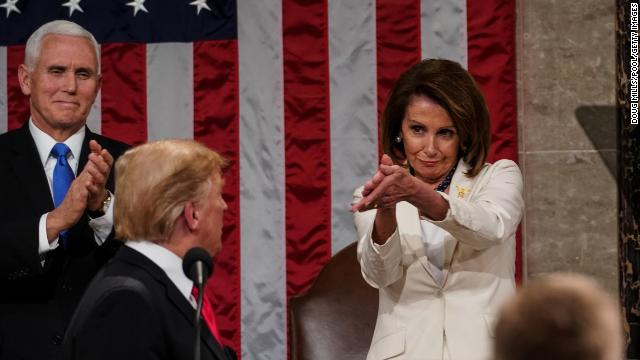 President Trump struck a bipartisan tone at the beginning of his State of the Union address.
"We must reject the politics of revenge, resistance and retribution — and embrace the boundless potential of cooperation, compromise and the common good," Trump said.
Speaker of the House Nancy Pelosi and Mike Pence both stood to clap after that line.
"Together, we can break decades of political stalemate," he added.
Watch the moment below: