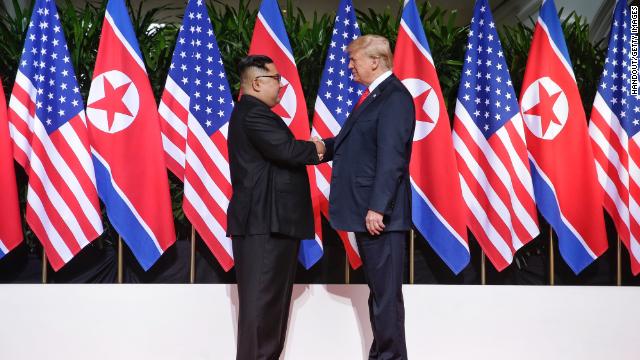 President Trump just officially announced his second summit with North Korean leader Kim Jong Un. It's scheduled for Feb. 27 and 28.
"If I had not been elected president of the United States, we would right now, in my opinion, be in a major war with North Korea," Trump said. "Much work remains to be done, but my relationship with Kim Jong Un is a good one. Chairman Kim and I will meet again on February 27th and 28th in Vietnam."
What we know about the summit: A source familiar with the summit's planning said which city it will be held in is still under discussion, but it could end up being Hanoi or Da Nang.
State Department Special Representative to North Korea, Steve Biegun, is heading to Pyongyang tomorrow to solidify some details of the summit, including the city. He will also press for the North Korean counterpart to attend a series of working level meetings between now and the summit. 
Watch: