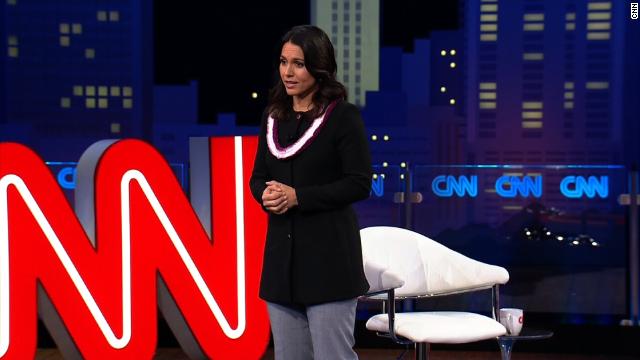 Hawaii Rep. Tulsi Gabbard was asked Sunday to name the biggest policy mistake the United States had ever made. Rather than citing slavery or the genocide of Native Americans, she pointed to the march toward what she warned could be "nuclear catastrophe."
She pointed to a cell phone alert — which turned out to be a false alarm — last year warning people in Hawaii to take shelter because a missile was incoming. She described residents of the state facing agonizing decisions about how to seek shelter and who to spend what they feared could be their last minutes with.
"This alert turned out to be false, but the reason we reacted the way we did is that the threat is real," Gabbard said.
She continued: "Our leaders have failed us and brought us to this point. It doesn't have to be this way. We have to correct our course. We have to end this new cold war and nuclear arms race that is currently being waged that threatens our very future and that costs us trillions of our taxpayer dollars — dollars that need to be spent and invested to serve the needs of our people here at home."