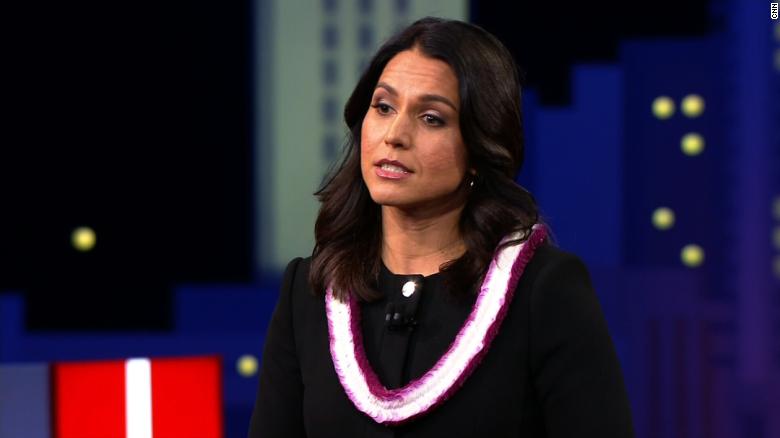 Rep. Tulsi Gabbard of Hawaii said she would end the United States' "regime-change wars" in countries like Syria, and prevent the US from intervening in Venezuela and Iran.
"I will end these regime-change wars. I will work to end this new Cold War and this nuclear arms race that is costing us trillions, and again take those resources … and use them to serve the needs of people here," she told CNN Sunday.
Gabbard, a veteran of the Iraq War, said her "position and my commitment in fighting to end these counterproductive regime-change wars is based on these experiences and my understanding the cost of war and who pays the price."
She said those paying that price include service members and their families, as well as American taxpayers.