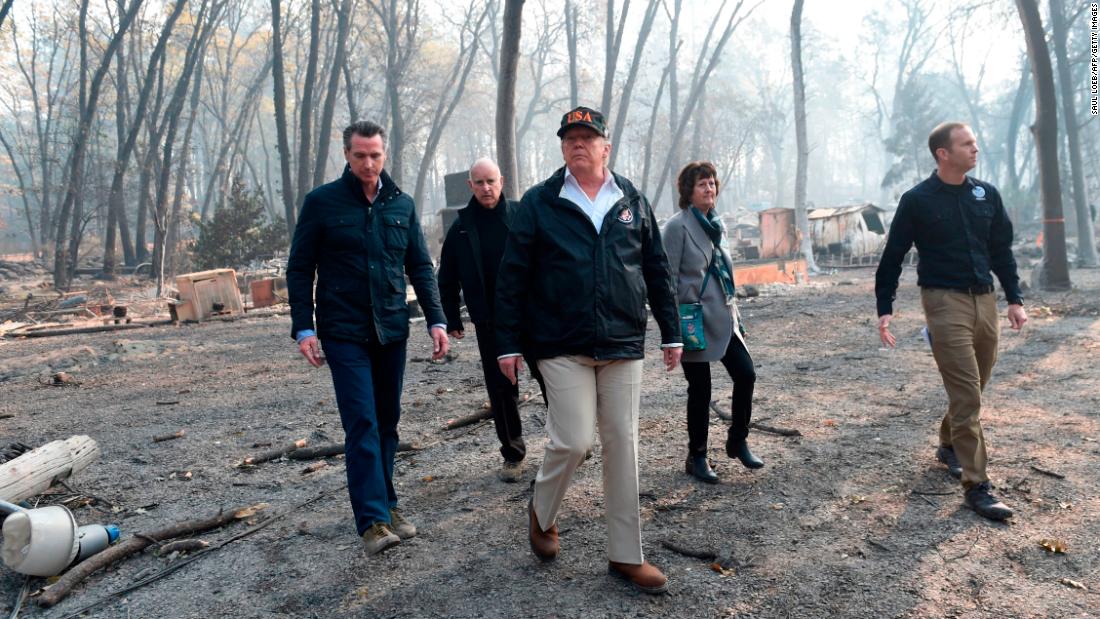 President Donald Trump has spent his Saturday in California, where he surveyed the destruction from the wildfires that have been raging across the state.
Northern California's Camp Fire and the Woolsey Fire in the south have collectively burned more than 240,000 acres, killed at least 74 people, and more than 1,000 people are still missing.
"Nobody thought this could happen," Trump told reporters during one of his stops.
He also said, after viewing the destruction, that his views on climate change had remained unchanged.
Read more of CNN's coverage on California's fires here.