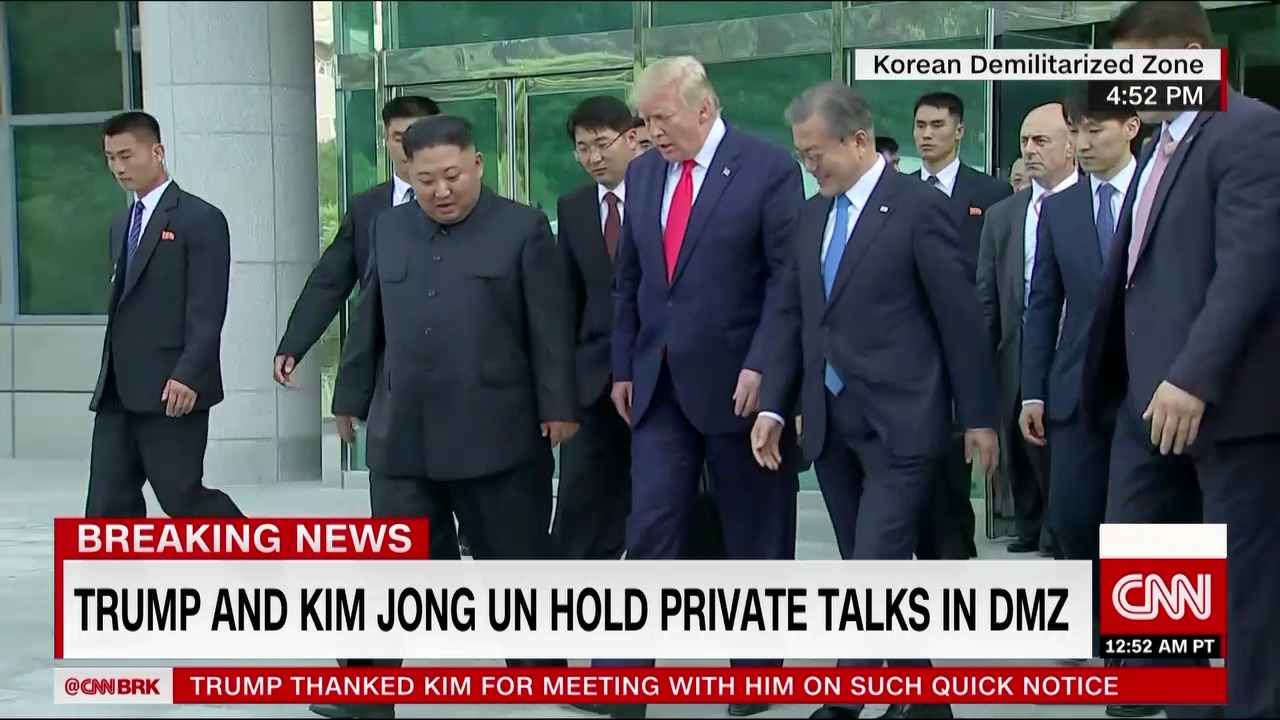 US President Donald Trump has concluded his sit-down meeting with North Korean leader Kim Jong Un. Trump, Kim, and South Korean President Moon Jae-in have just walked back out.
Trump and Kim met inside the Freedom House at the Korean demilitarized zone (DMZ) for roughly 50 minutes.
That's a far more substantial session than Trump previewed earlier in the day, when he said his encounter with Kim would amount to little more than a handshake.