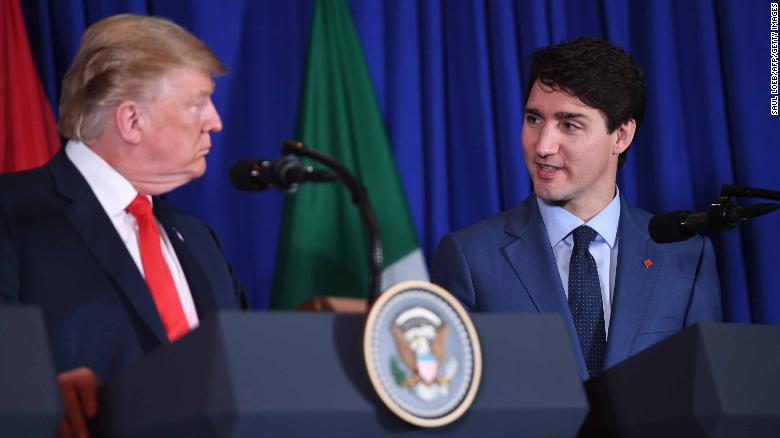 Canadian Prime Minister Justin Trudeau cautiously welcomed the ceremonial signing.
"The new North American free trade agreement maintains stability for Canada's entire economy, stability that's essential for the millions of jobs and middle class families across the country that rely on strong, reliable trading relationships with our closest neighbors. That's why I'm here today," he said.
But he cast doubt on Trump's unbridled optimism, pointing to recent plant closures by General Motors in North America as "a heavy blow" and taking the opportunity for a jibe at the US leader's protectionist policies.
And Donald, it's all the more reason why we need to keep working to remove the tariffs on steel and aluminum between our counties. "