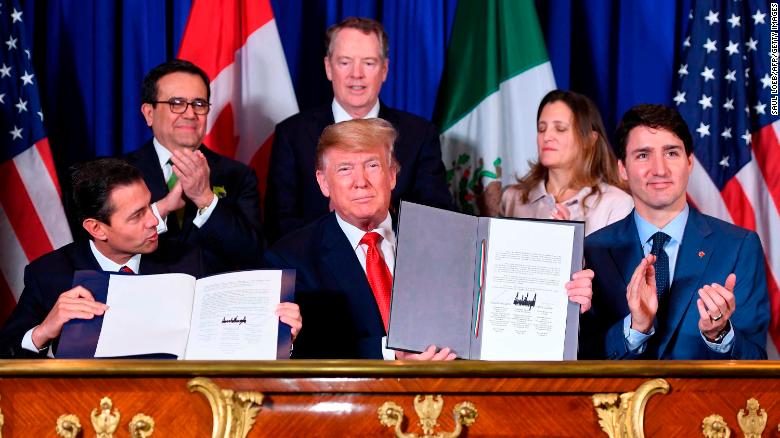 The ceremonial signing of the new USMCA trade deal does not mean it goes into effect. It still needs to win Congressional approval in Washington, where key members of both political parties have expressed significant concerns.
Trump said he expected the deal would win Congressional approval.
I don't expect to have much of a problem."
The signing ceremony in and of itself represented a political victory for Trump, who has been eager to mark the deal with a formal photo opportunity alongside Canada's Trudeau and Mexico's Peña Nieto. It was not clear until just a day earlier that the ceremony would go through amid ongoing Canadian protests over US-imposed steel and aluminum tariffs.