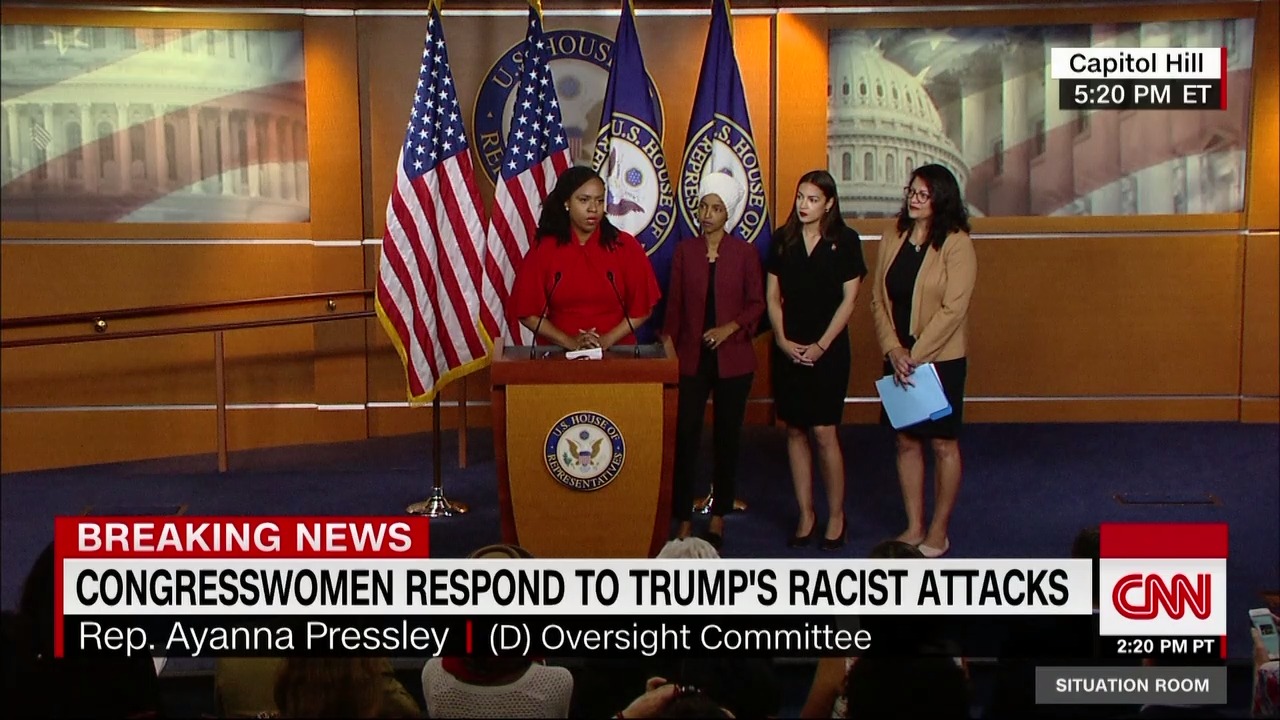 Democratic Rep. Ayanna Pressley called President Trump's racist attacks a "disruptive distraction" and urged people not to "take the bait."
"He does not embody the grace, the empathy, the compassion, the integrity that that office requires and that the American people deserve," the Massachusetts lawmaker said speaking at a news conference this afternoon. "That being said, I encourage the American people and all of us in this room and beyond to not take the bait. This is a disruptive distraction from the issues of care, concern, and consequence to the American people."
Pressley defiantly said, "We will not be silenced. She also took aim at the President calling him "the occupant of the White House" and saying, "I will always, refer to him as the occupant as he is only occupying space."
She was joined by Reps. Ilhan Omar of Minnesota, Alexandria Ocasio-Cortez of New York and Rashida Tlaib of Michigan.
The four congresswomen were at the center of Trump's tweets. On Sunday, the President used racist language to attack progressive Democratic congresswomen, falsely implying they weren't natural-born American citizens.
Ocasio-Cortez, Tlaib and Pressley are natural-born US citizens, while Omar was born in Somalia and immigrated to the US when she was young. Omar became a citizen in 2000 when she was 17 years old, according to the New York Times.