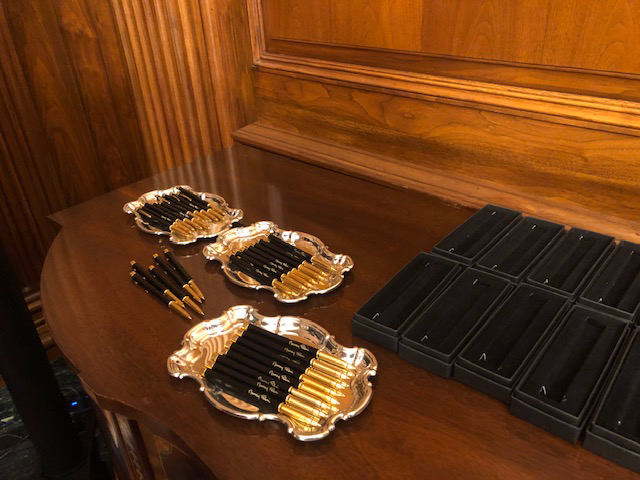 There's a lot pens set up for this evening's engrossment ceremony. This is the formal signing and delivery of the documents. 
Speaker of the House Nancy Pelosi's staff said these multitudes of pens will be used by the Speaker as she signs the resolution.
Expect her to pick many of them up as she signs the resolution, which appoints House managers and officially transmitting the articles of impeachment.  
Why so many? Aides say they will be given to others to signify today's historic events. House managers may get some of them, but there are a few dozens.