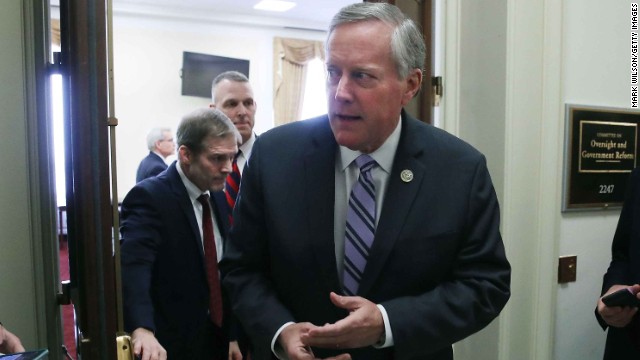 Several House Republicans who were once being considered as additions to President Trump's impeachment defense team are no longer expected to take a formal role, multiple people told CNN, now that he has added three seasoned attorneys with television experience to the mix. 
The situation has been extremely fluid, with decisions changing from day to day, so the lawmakers have continued to prepare behind the scenes in case they were added at the last minute, one person familiar told CNN. 
While they are not expected to take on formal positions on the team, they are expected to help with the defense behind the scenes. The House Republicans under consideration included some of Trump's most ardent defenders, like Reps. Mark Meadows, Jim Jordan and John Ratcliffe.
CNN has previously reported that Senate Majority Leader Mitch McConnell opposed the idea and advised the White House against bringing any conservative House members to the Senate floor.