Senators can argue about whether it's constitutional to try a former official, but they can't argue about whether it's been done before. It has.
Here's one example, which Democratic impeachment manager Joe Neguse just mentioned in his remarks on the Senate floor:
During the Gilded Age, so-dubbed by Mark Twain, the Secretary of War to Ulysses Grant was caught taking kickbacks and funding a lavish lifestyle — accounts all seem to note how William Belknap's first and second wife were extravagantly dressed.
Caught, Belknap begged his friend and boss, Grant, to accept his resignation. He was at turns on his knees begging Grant and in tears, grasping Grant's hand, according to lore.
This image from Frank Leslie's Illustrated Newspaper is in the Senate archive. It appears to show the weeping Belknap before Grant allowed him to resign.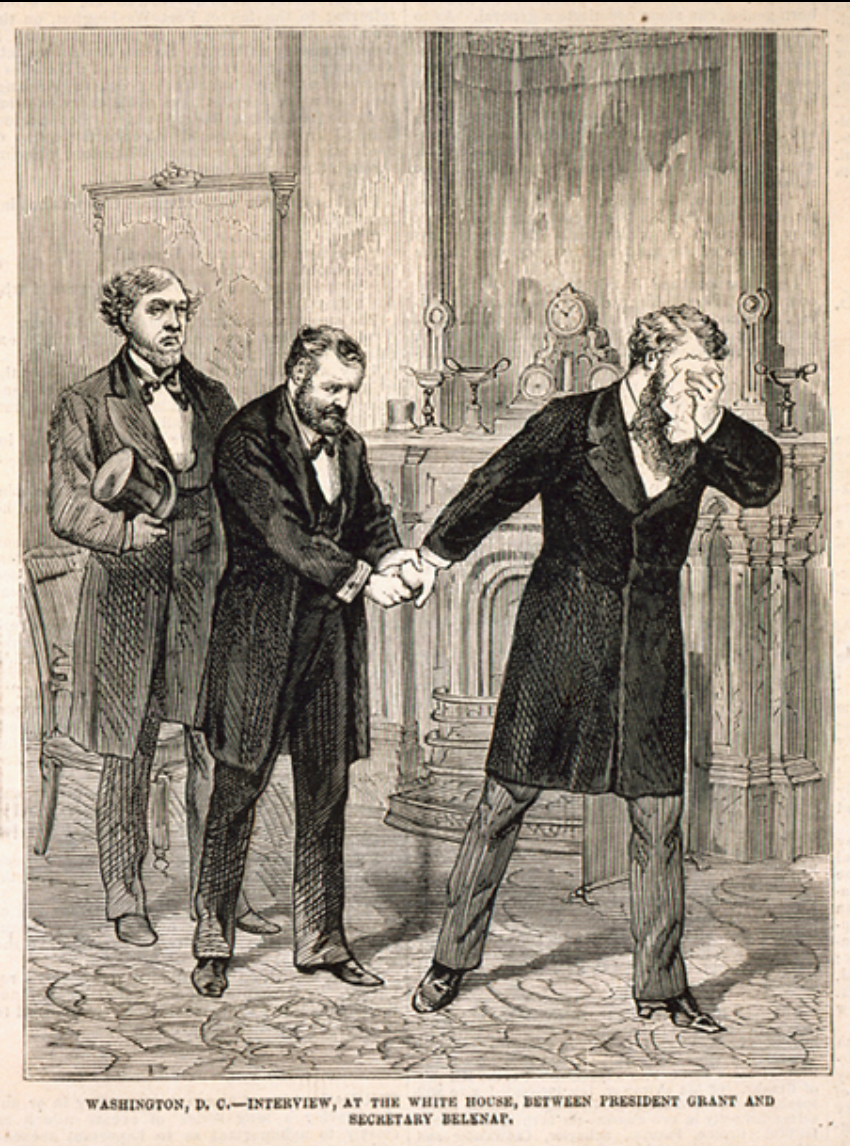 But after that, he was impeached and tried in the Senate, which is bad news for Trump.
Although he was ultimately acquitted by the Senate, which might be good news for the former President – though Belknap's corruption is a much different thing than Trump's insurrection.