President Trump meets with Kim Jong Un
12:25 a.m. ET, February 28, 2019
Kim: If I wasn't willing to denuclearize, "I wouldn't be here right now"
During a brief press conference ahead of his meeting with President Trump, a journalist asked North Korea's Kim Jong Un if he was willing to fully dismantle his nuclear arsenal.
"If I'm not willing to do that, I wouldn't be here right now," Kim responded through an interpreter.
A CNN translator said Kim's original phrase could also be interpreted as "I wouldn't have come here, if I didn't have the will."
After Kim's reply, Trump responded, "That's a good answer. Wow. That might be the best answer you've ever heard."
Kim has repeatedly said at summits in South Korea and Singapore that he is willing to give up his nuclear arsenal but experts say there has so far been little evidence of progress in this regard.
11:13 p.m. ET, February 27, 2019
Trump says they will discuss "everything," after Kim asked about human rights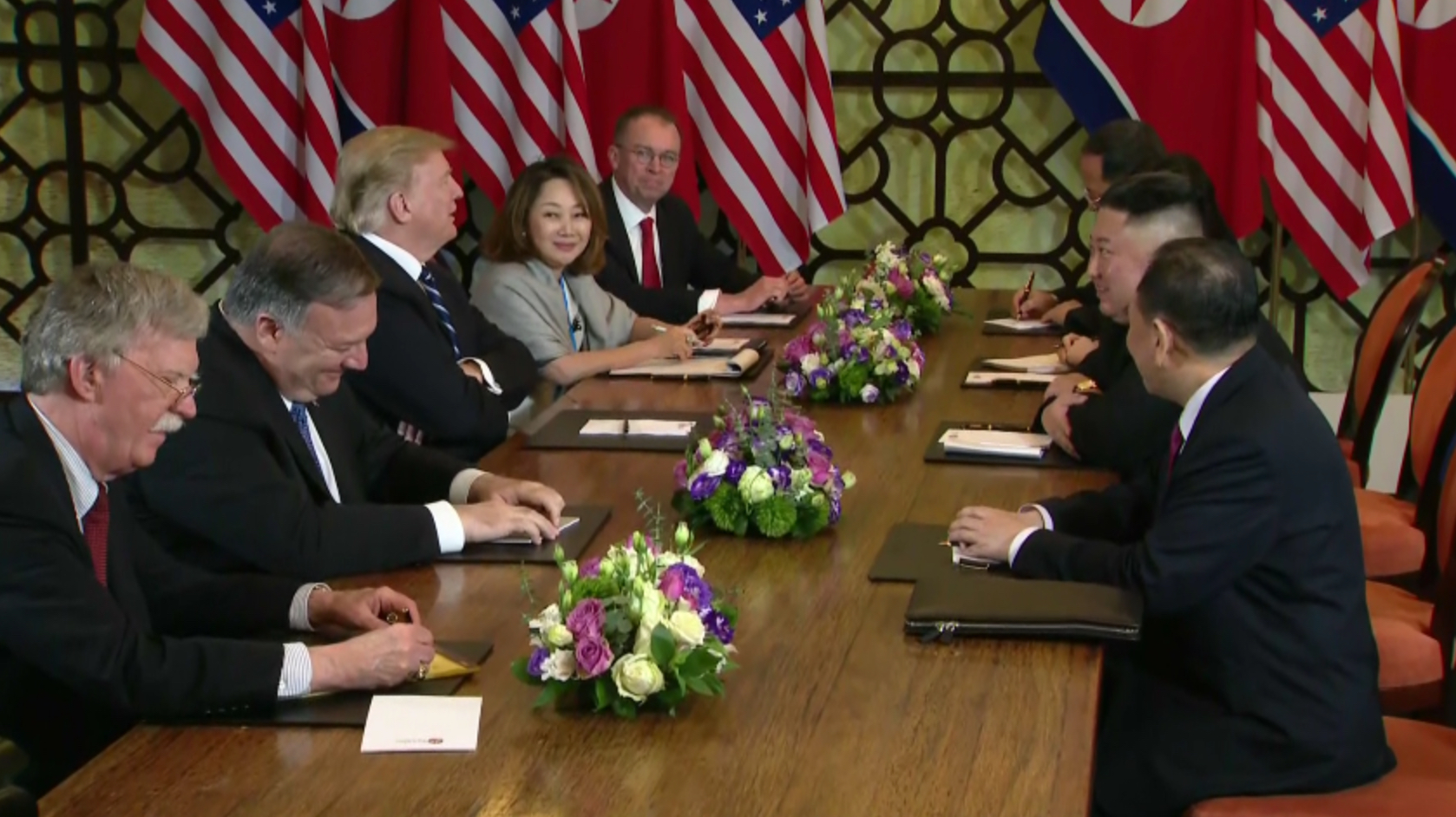 President Trump and North Korean leader Kim Jong Un have briefly taken questions before sitting down for another round of talks.
A reporter asked Kim if he would be "discussing human rights with President Trump?"
While Kim's interpreter appeared to be translating the question, Trump said: "We're discussing everything."
"We're having very, very productive discussions," Trump added.
11:00 p.m. ET, February 27, 2019
Did Kim just answer his first ever question from a foreign journalist?
North Korean leader Kim Jong Un may have answered his first ever question from an international journalist today.
At the end of his first sit-town with Trump, the Washington Post's David Nakamura yelled out if Kim was confident about striking a deal with the US leader.
"It's too early to tell. But I wouldn't say I'm pessimistic," Kim responded through a translator, after a pause. He then added he expected "good results."
Ruling an authoritarian regime in North Korea, Kim rarely if ever has to face questioning from the press. Even then, it is only state media. Previous attempts by foreign reporters to question him have been greeted with silence.
North Korea is ranked 180 out of 180 on the Reporters Without Borders Press Freedom Index.
10:52 p.m. ET, February 27, 2019
Dennis Rodman weighs in on North Korea talks
Amid the pomp and ceremony of President Trump's second summit with North Korean leader Kim Jong Un, former NBA star Dennis Rodman has taken to Twitter to offer his help.
The US basketball player was a repeated guest of Kim's during the Obama administration, and has offered himself as a go-between for North Korea and the US before.
He issued a statement "from the desk of Dennis K. Rodman" Thursday in which he described himself as Trump's "Ambassador of Goodwill to North Korea."
"You are on the cusp of a big, beautiful deal. One that would make you the front runner for a Nobel Peace Prize without question," Rodman said, offering his assistance going forward.
He touted his "continued friendship" with Kim. But during Rodman's last visit to North Korea, Kim didn't even meet with the former basketball player.
Read his letter below:
10:22 p.m. ET, February 27, 2019
The legendary hotel where Trump and Kim are meeting
The Hotel Metropole is the stuff legends are made of.
Since opening in 1901, Charlie Chaplin has honeymooned there and it was in this opulent hotel that Graham Greene worked on his classic novel "The Quiet American."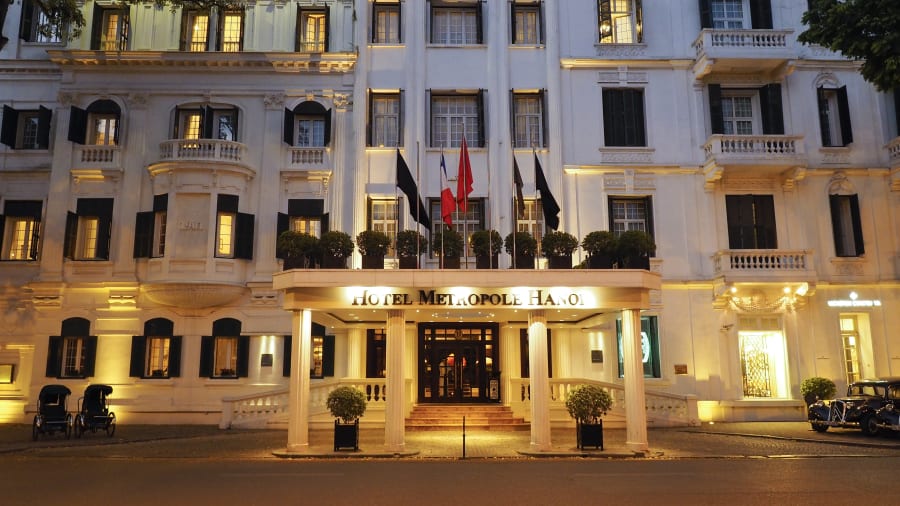 Other glitzy patrons of the five-star hotel, built in the French colonial style, have included Facebook founder Mark Zuckerberg and former US President Bill Clinton.
The hotel even has an underground bunker that protected guests, including actress Jane Fonda, from air raids during the war. After being sealed for decades, it was opened to guests in 2012.
A plaque in the hotel lists all the illustrious figures that have visited. Will the names of Trump and Kim be added to that list?
10:00 p.m. ET, February 27, 2019
Will press access be limited at the Trump-Kim summit?
The White House Correspondents' Association issued harsh criticism of the Trump team's decision to block some press access to the President's dinner with Kim Jong Un Wednesday.
"We call on the White House to not allow a diminution of the previously agreed-to press complement for the remainder of the summit," the association
said
, calling the decision "capricious."
Press secretary Sarah Sanders said the decision had been made due to "the sensitive nature of the meetings."
But there has been some speculation the White House wanted to limit questions on former Trump lawyer Michael Cohen's testimony back in the US.
No further announcements have been made yet today on whether press access to the important meeting will be changed.
10:06 p.m. ET, February 27, 2019
Poolside chat called off due to heat
Trump and Kim were due to have a friendly chat beside the pool at the Hotel Metropole but plans appear to have changed.
According to reporters on the ground, the meeting has had to be moved inside due to the hot and humid weather in Hanoi today.
According to Vietnam's weather agency, it is currently 73F (23C) in the capital with a grueling humidity of 93%. Both leaders are wearing full suits.
Just one of the many dangers of holding international summits in the tropics...