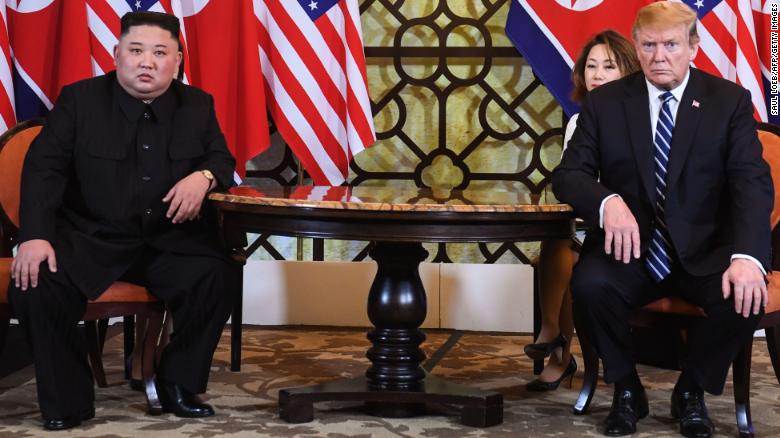 President Trump and North Korean leader Kim's latest summit ended in no agreement, dashing hopes they would sign a peace treaty officially ending the Korean War, which finished in stalemate and armistice in 1953. But there will be renewed attention on an effort by US lawmakers to force the matter.
This week, Representative Ro Khanna, along with eighteen Democratic Members of Congress, introduced a resolution calling for a final settlement of the Korean War, now officially in its 68th year. 
Christine Ahn, a peace activist and founder of Women Cross DMZ, said Thursday the move was "so important, now more than ever."
"We cannot allow peace (between) two countries at war for 70 years to be scrapped by two men," she said.
In a statement, the Korea Peace Network, which has supported Khanna's resolution, said "failure to reach an agreement should not be taken as a sign that diplomacy is not working."
"Diplomacy has done far more to advance the security of the US and the Korean Peninsula than economic coercion and threats of military force. Diplomacy takes time and obviously much more work remains to be done," said the group's president, Kevin Martin.
"Members of Congress can help guide the process in a more productive direction moving forward by supporting Rep. Ro Khanna's new legislation calling for the signing of a peace agreement and other important steps to advance the goals of peace and a denuclearized Korean Peninsula."