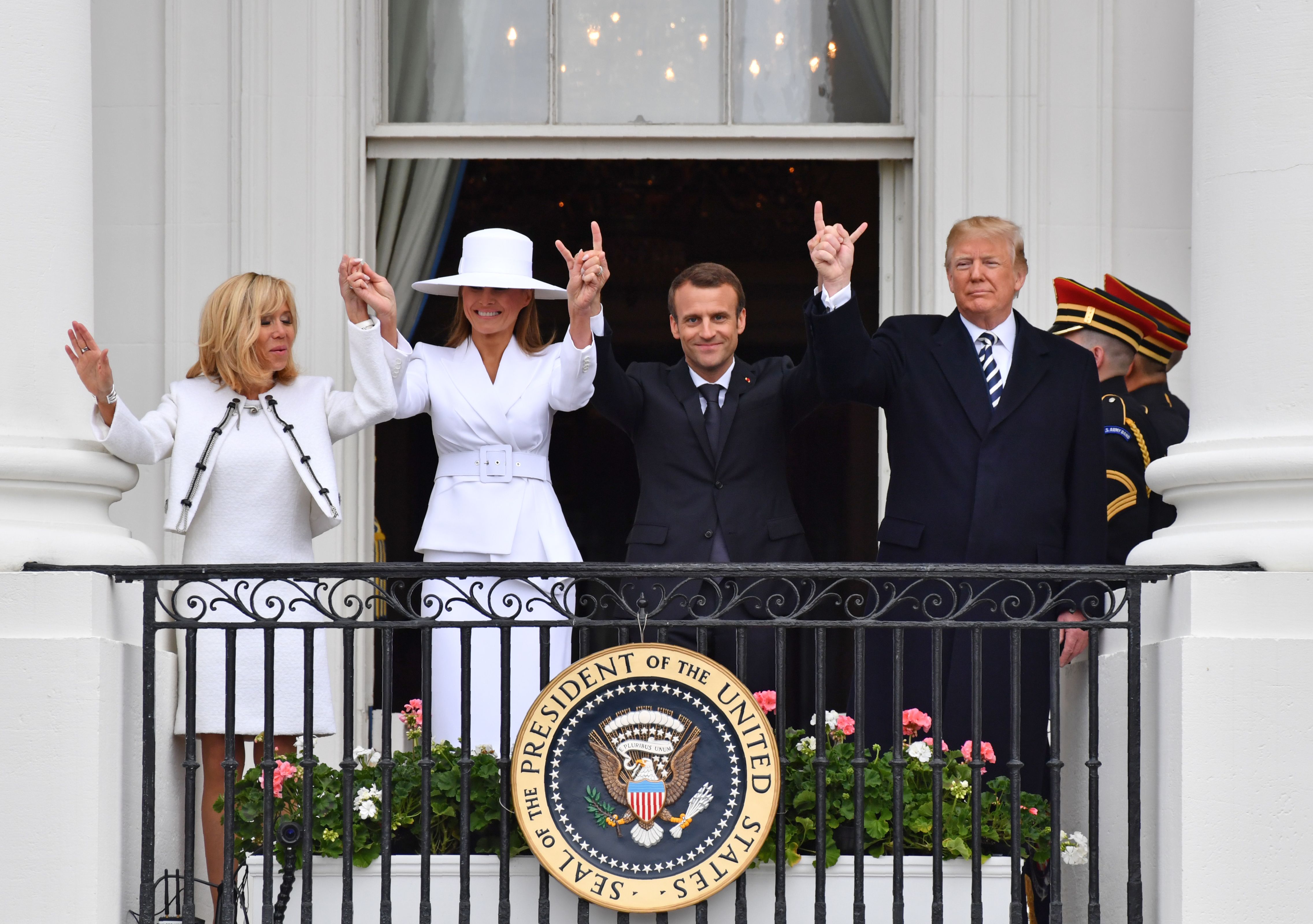 President Trump and first lady Melania Trump welcomed French President Emmanuel Macron and his wife, Brigitte, to the White House this week for his administration's first state visit.
Here's what they did:
Monday: Trump and Macron planted a European sessile oak tree on the South Lawn of the White House before dining at Mount Vernon, the riverfront estate of George Washington.
Tuesday: The Trumps hosted a traditional state arrival ceremony on the South Lawn of the White House. (The first lady's all-white ensemble stood out and made headlines.) President Trump and Macron held a joint news conference, where the President blasted the Iran deal. Macron has been talking to Trump to try to salvage the deal. Meanwhile, Melania Trump and Brigitte Macron visited the National Gallery of Art. The Trumps later welcomed the Macrons to the White House for their first official state dinner, which was planned by the first lady.
Today: Macron delivered a speech to a joint session of Congress on the House floor. He broke away from Trump on major issues.