Fallout after Trump-Putin meeting
5:52 p.m. ET, July 16, 2018
Newt Gingrich: Trump's remarks were the "most serious mistake of his presidency"
Newt Gingrich, normally a backer of President Trump, called on him to clarify his remarks at the news conference in Helsinki, which he said were "the most serious mistake of his presidency."
5:33 p.m. ET, July 16, 2018
James Comey on Trump-Putin presser: "Patriots need to stand up"
Former FBI Director James Comey took to Twitter to blast President Trump for his performance during a meeting with Russian President Vladimir Putin in Helsinki, Finland.
In a tweet, Comey said Trump "refused to back his own country":
Trump is no fan of Comey, whom he fired last May. Trump has gone back and forth on his reasons for firing Comey, who had been leading the bureau's investigation into alleged Russian meddling in the 2016 election.
Trump told NBC News last year that he was thinking of "this Russia thing" when he decided to fire Comey.
Then in April, the President said Comey was not fired because of the Russia investigation.
5:03 p.m. ET, July 16, 2018
Everybody around Trump is afraid to disagree with him, source says
Asked about President Trump's performance today, a source close to White House said, "Everyone around him is afraid to tell him he shouldn't do these things."
The source said Trump is surrounded by people who can't find better jobs outside the White House. They are fearful of losing their powerful positions, which explains the reluctance to disagree with him.
5:04 p.m. ET, July 16, 2018
Finnish president: Putin is looking to be on "even footing" with Trump
Finnish President Sauli Niinistö told CNN's Christiane Amanpour the Helsinki summit allowed Russia's President Vladimir Putin to stand on an "even footing" with President Trump.
Niinistö, who held separate meetings with both men in the Finnish capital, warned that Putin would leave Helsinki carrying "a kind of burden" with questions still looming over Russia's actions in Ukraine, Crimea and the ongoing sanctions imposed on Moscow by the US and European Union.
"I think for him it was important to be on an even footing with the American President," Niinistö said.
"But actually, he also left with a kind of burden. Those big issues, if they continue, they should also be solved somehow and Russia has many questions."
4:38 p.m. ET, July 16, 2018
These Republicans typically support Trump. Today was different.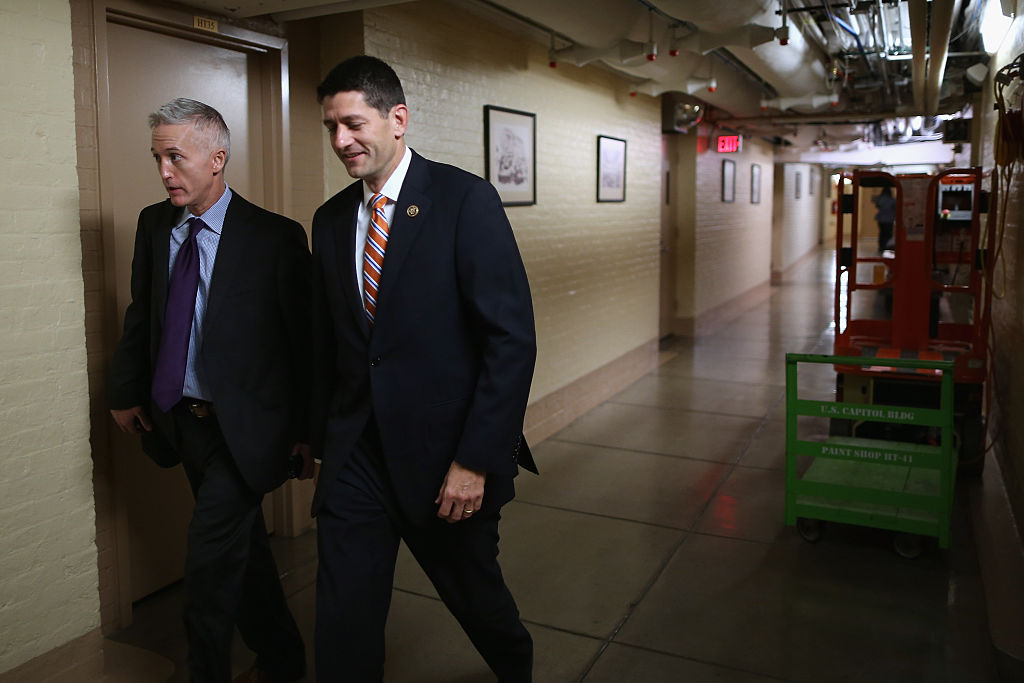 President Donald Trump's stunning news conference Monday next to Russian President Vladimir Putin, during which he failed to back the US intelligence community's assessment that Russia interfered in the 2016 election over Putin's denial, is being widely panned by Democrats, former intelligence chiefs, and Republican critics like Sens. John McCain and Jeff Flake.
Today, there a few new voices in the pool of condemnations, most notably ones who typically supported Trump in the past like House Speaker Paul Ryan and Reps. Liz Cheney and Trey Gowdy.
Here's what they said:
House Speaker Paul Ryan
Paul Ryan contradicted several comments Trump made during his Helsinki news conference, most notably backing the US intelligence community assessment that Russia meddled with the US 2016 presidential election.
"There is no question that Russia interfered in our election and continues attempts to undermine democracy here and around the world," said Ryan, a Republican from Wisconsin, in a statement. "That is not just the finding of the American intelligence community but also the House Committee on Intelligence."
Ryan continued, "The president must appreciate that Russia is not our ally. There is no moral equivalence between the United States and Russia, which remains hostile to our most basic values and ideals. The United States must be focused on holding Russia accountable and putting an end to its vile attacks on democracy."
Senate Majority Leader Mitch McConnell
Mitch McConnell spoke briefly with reporters Monday, giving his support to the US intelligence community. "I've said a number of times and I say it again, the Russians are not our friends and I entirely believe the assessment of our intelligence community," the Kentucky Republican said. (He did not answer a question on whether he would tell Trump that he disagreed with him.)
Rep. Trey Gowdy
Trey Gowdy, a South Carolina Republican who was among the Republicans leading last week's sharply partisan hearing of FBI agent Peter Strzok, made clear Monday he did not see Russia as a US ally. "I am confident former CIA Director and current Secretary of State Mike Pompeo, DNI Dan Coats, Ambassador Nikki Haley, FBI Director Chris Wray, Attorney General Jeff Sessions and others will be able to communicate to the President it is possible to conclude Russia interfered with our election in 2016 without delegitimizing his electoral success," Gowdy said in a statement.
Rep. Liz Cheney
Liz Cheney, a Wyoming Republican, tweeted:
Sen. Orrin Hatch
Utah Republican Sen. Orrin Hatch, a key Trump ally, issued a statement backing up the intelligence community.
"Russia interfered in the 2016 election," Hatch said in a statement. "Our nation's top intelligence agencies all agree on that point. From the President on down, we must do everything in our power to protect our democracy by securing future elections from foreign influence and interference, regardless of what Vladimir Putin or any other Russian operative says. I trust the good work of our intelligence and law enforcement personnel who have sworn to protect the United States of America from enemies foreign and domestic."
4:05 p.m. ET, July 16, 2018
Putin says Trump is "a very competent man"
Russian President Vladimir Putin, in an interview, described President Trump as a "very competent man, he is in the know, he listens and on some issues he sticks to his opinion."
Speaking to Russian state run channel "Channel 1", Putin said that he felt Trump was more than a business man.
"Everyone considers him exclusively a businessman, I think that is not the case, because after all he is already a politician, primarily because he can listen and hear what the voter expects from him, what the population expects," Putin told the TV station.
3:57 p.m. ET, July 16, 2018
Republican congressman: "The ghost of Reagan is probably mad as hell"
Rep. Walter Jones, always a Republican outlier and one of a few House Republicans to sign onto Democratic legislation to protect Robert Mueller, said of today's Trump-Putin press conference: "I've never been more disappointed in my life."
"The ghost of Reagan is probably mad as hell," Jones said.
Jones also said he would be "adamantly opposed" to Republican efforts to impeach Rod Rosenstein, calling him "a man of integrity and quality." He said last week's hearing with Peter Strzok was "stupid" for Republicans.