The Nov. 27 runoff between Republican Sen. Cindy Hyde-Smith and Democrat Mike Espy, a former representative and agriculture secretary, was triggered when neither candidate received 50% of the vote on Nov. 6.
Sens. Cory Booker of New Jersey and Kamala Harris of California have campaigned for Espy in Mississippi in recent weeks. Former Vice President Joe Biden has also announced his endorsement of Espy, while others, like Massachusetts Sen. Elizabeth Warren, have sent out fundraising emails and expressed support on social media.
Meanwhile, Hyde-Smith enjoys strong support from the president, who has called her "an outstanding person" and "needed in D.C." Other Republican leaders like Vice President Pence and Sen. Lindsey Graham from South Carolina have also praised her conservative stances.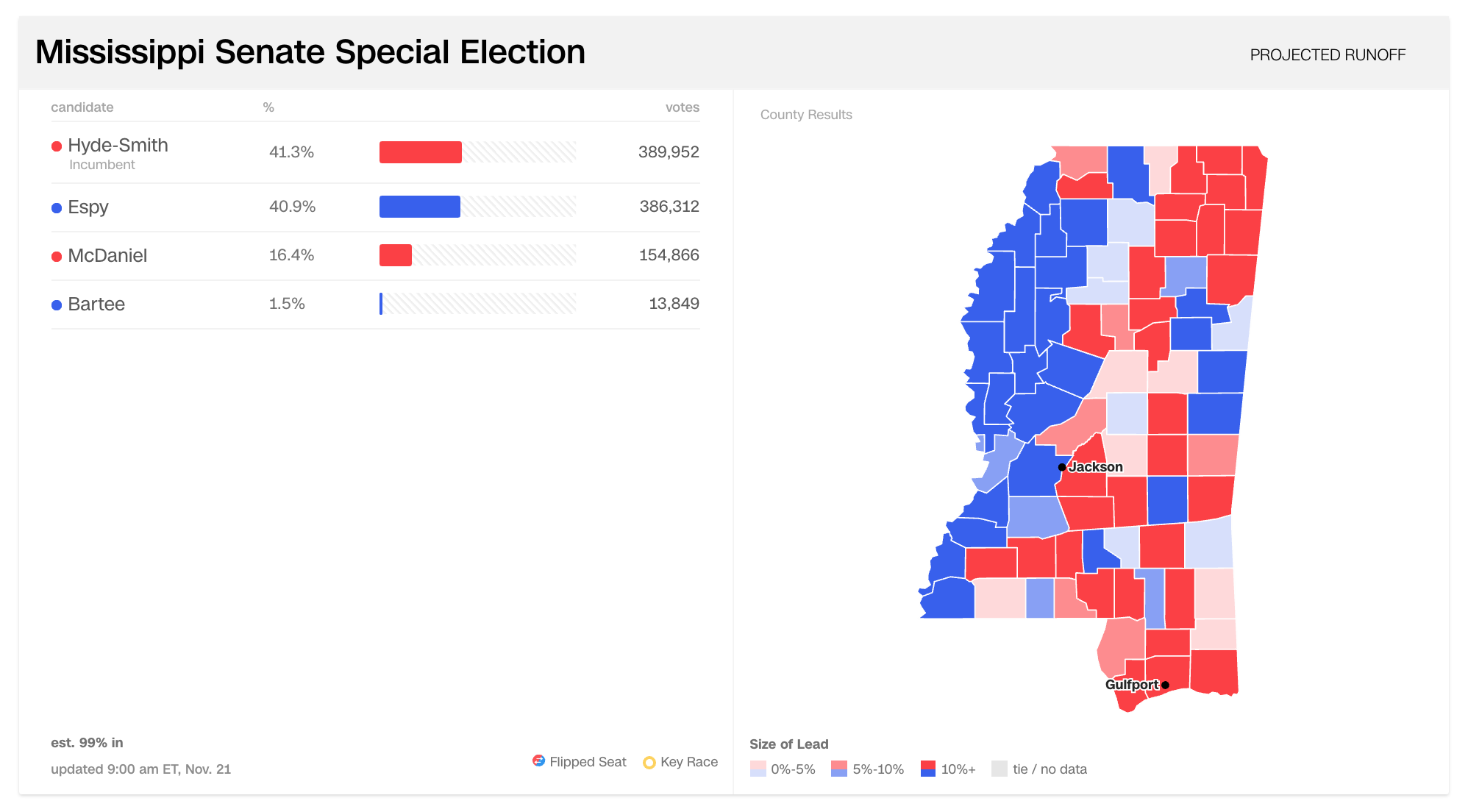 Hyde-Smith was appointed in April to fill the Senate seat vacated by Republican Sen. Thad Cochran, who stepped down due to health reasons.