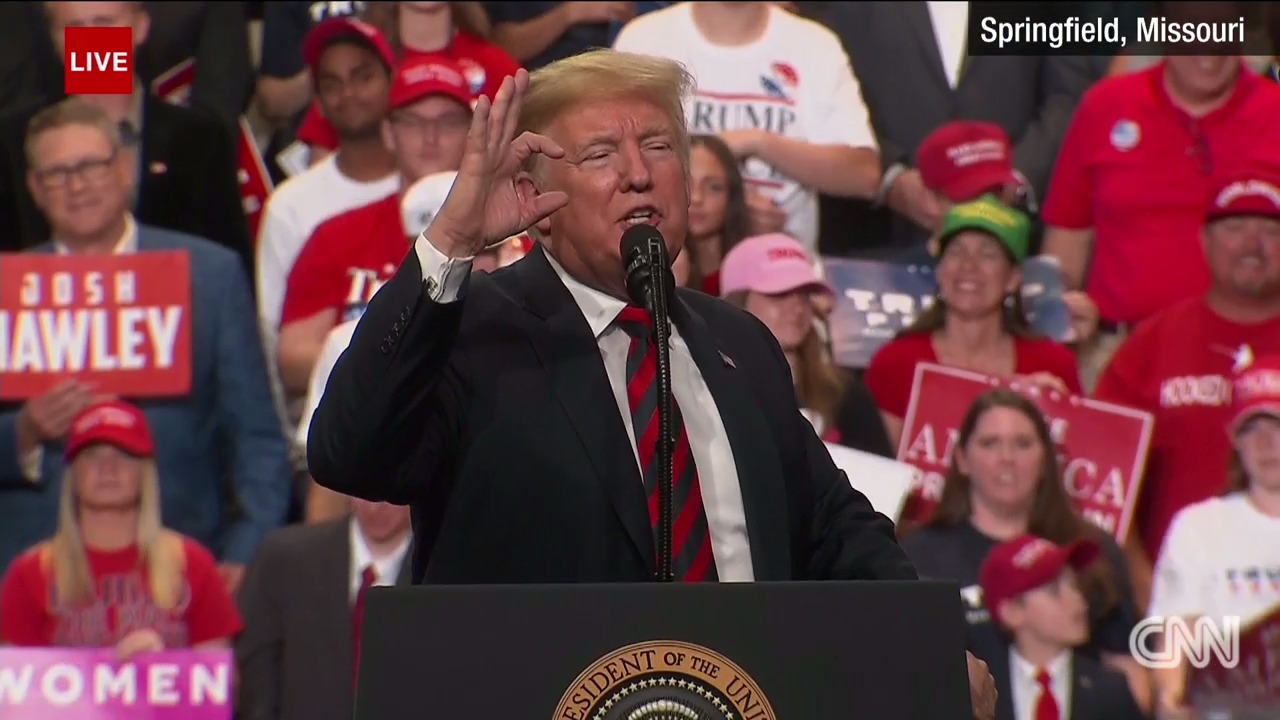 President Trump mocked members of the "Antifa" tonight for living in their parents basements and having tiny biceps, showing their approximate size -- in his telling -- by pinching his thumb and pointer finger together.
"The Democrat party is held hostage by far-left activists, by angry mobs — Antifa — by deep-state radicals," Trump said.
He asked, "You ever seen what happens when they take the masks off Antifa? You have guys that look like they live with mom and dad in the basement. They live in the basement of mom and dads' home."
He added, "I would never suggest this, but I'll tell you — they're so lucky that we're peaceful."
Antifa is short for anti-fascists: The term is used to define a broad group of people whose political beliefs lean toward the left -- often the far left -- but do not conform with the Democratic Party platform. The group doesn't have an official leader or headquarters, although groups in certain states hold regular meetings.
Antifa positions can be hard to define, but many members support oppressed populations and protest the amassing of wealth by corporations and elites. Some employ radical or militant tactics to get their message across.