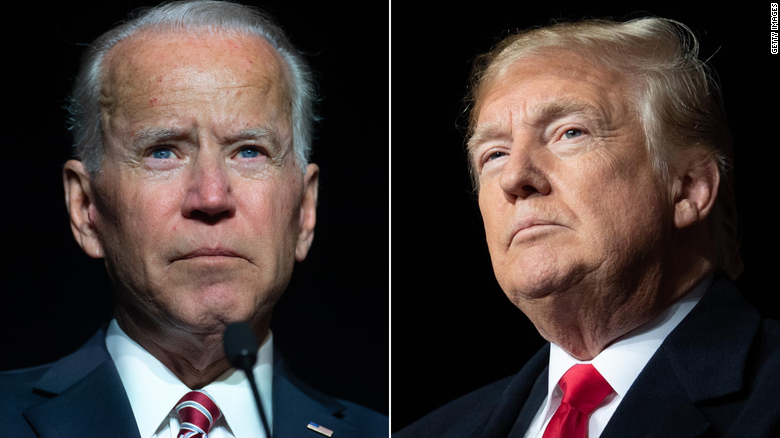 President Trump claimed in tonight's rally that Joe Biden apologized for criticizing Trump's travel restrictions on China.
"When I took early and decisive action to ban travel from China and protect Americans from the virus," Trump said. "Joe Biden opposed my decision and called it hysteria. Xenophobia. He doesn't know what the word means. Xenophobia. And fear mongering. And then he apologized a month later. He said he was wrong. But he didn't say it."
Facts First: Biden's campaign announced in early April that he supports Trump's travel restrictions on China. But neither Biden nor his campaign apologized for any previous criticism of Trump. The campaign says that the Biden comments Trump has described as criticism of the China restrictions — in which Biden said Trump has a record of "hysterical xenophobia" and "fear mongering" — were not about the travel restrictions at all.
The campaign says Biden did not know about the China restrictions at the time of the January 31 speech in which he made these remarks, since his campaign event in Iowa started shortly after the briefing during which the China restrictions were revealed by Health and Human Services Secretary Alex Azar.  Given the timing of the Biden remarks, it's not unreasonable for the Trump campaign to infer that Biden was talking about the travel restrictions. 
But Biden never took an explicit position on the restrictions until his April declaration of support — and whether or not you accept his campaign's argument that the "xenophobia" claim was not about the restrictions, he certainly hasn't apologized.