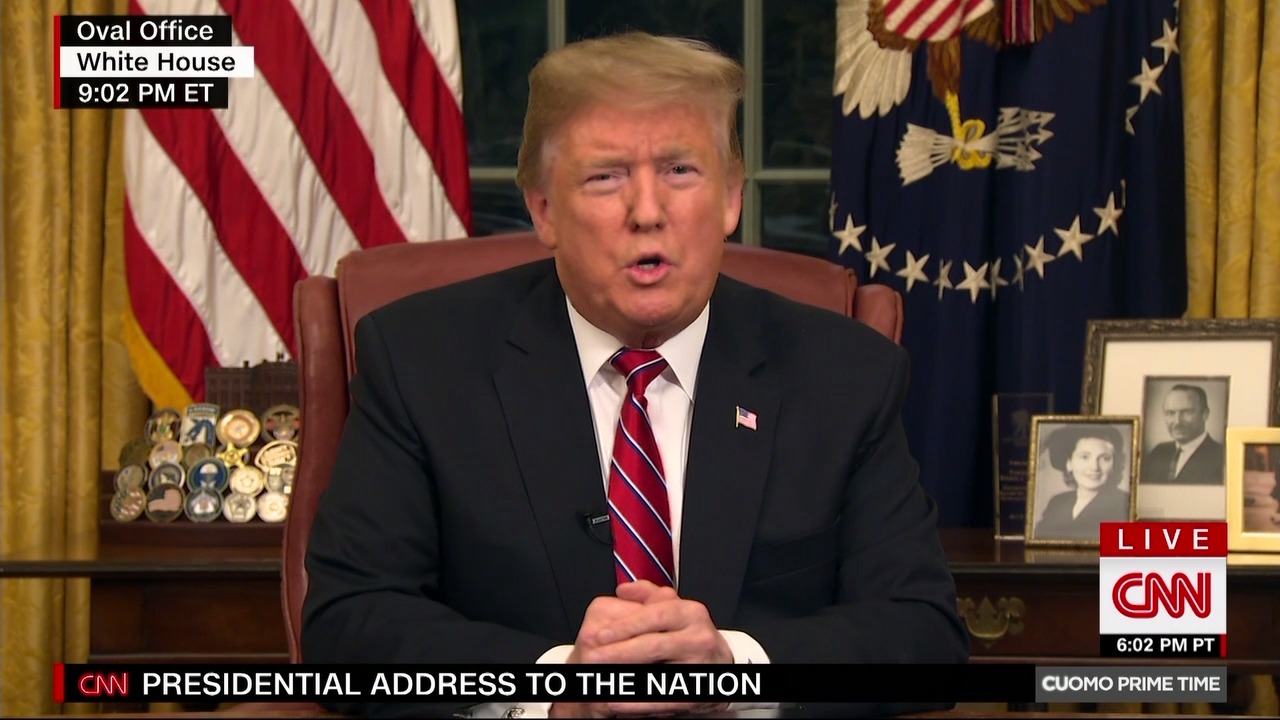 President Trump on Tuesday put the onus of an 18-day partial government shutdown on Democrats, saying the matter could be easily resolved if his political opponents cede to his demands on border funding.
"The government remains shut down for one reason and one reason only: the Democrats will not fund border security," Trump said in the Oval Office.
Democrats have expressed support for border security steps like enhanced technology, but have refused to provide support for a border barrier.
Trump said he would resume talks with Democrats on Wednesday.
"This situation could be resolved in a 45 minute meeting," he said. "I have invited congressional leadership to the White House tomorrow to get this done."