9:35 p.m. ET, June 6, 2018
Our live coverage has ended. Scroll through the posts below to see how the day unfolded.
7:45 p.m. ET, June 6, 2018
Trump administration hosts first iftar dinner tonight — but who is going?
From CNN's Daniel Burke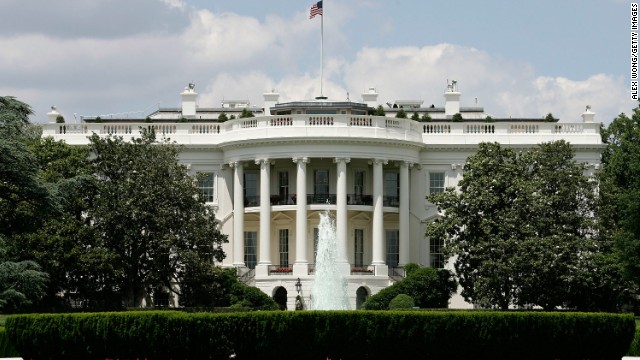 President Trump's White House will host its first iftar dinner, the sundown meal that breaks fasts during the holy month of Ramadan, tonight in the State Dining Room "for the Washington diplomatic community," a White House spokesperson said.
White House press secretary Sarah Huckabee Sanders said "30 to 40" people had been invited to the iftar, though Trump administration officials haven't yet released a guest list or divulged many details about the event.
"We do not need an iftar dinner," said Imam Yahya Hendi, the Muslim chaplain at Georgetown University.
"Rather, we need to get the respect we highly deserve. Do not feed us and stab us."
In years past, White House iftars have invited not only diplomats but dozens of American Muslims from civil society, including corporate executives, scholars, activists and athletes.
But many American Muslims say they are reluctant to break bread with Trump, citing the President's rhetoric and actions toward Muslims and other religious and racial minorities.
The Council on American-Islamic Relations plans to hold "NOT Trump's Iftar" event outside the White House as the main event is taking place inside.
6:32 p.m. ET, June 6, 2018
Alice Marie Johnson is now free
Alice Marie Johnson was just released from a federal prison in Alabama after President Trump commuted her sentence.
"I am just so thankful," she told reporters. "I feel like my life is starting over again."
Her release comes a week after Kim Kardashian West pleaded her case during an Oval Office meeting with Trump.
Johnson has already served 21 years of a life sentence after she was convicted on charges of conspiracy to possess cocaine and attempted possession of cocaine, according to the nonprofit Can-Do, which advocates for clemency for non-violent drug offenders.
6:01 p.m. ET, June 6, 2018
DOJ denied Alice Johnson's request for commutation 3 times in Obama administration
From CNN's Jeff Zeleny
In the Obama administration, the Department of Justice denied Alice Johnson's petition for commutation three times.
The first rejection happened once during his first term and twice during Obama's second term, including one only days before he left office.
Johnson's petition never reached the Oval Office because the DOJ always recommended denying her request.
5:02 p.m. ET, June 6, 2018
Why Obama didn't intervene in Alice Johnson's case
From CNN's Jeff Zeleny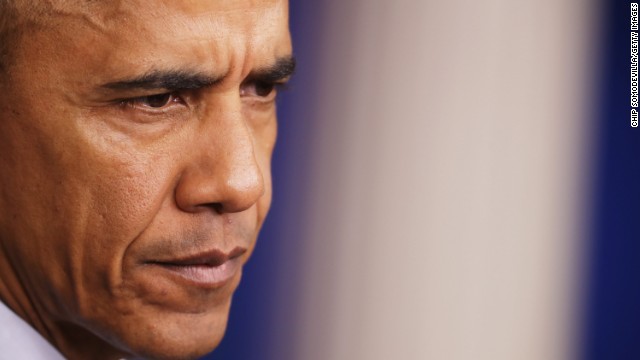 With news of the Alice Johnson commutation today, one question comes to mind: Why didn't President Obama intervene in this case?
At the time, the Department of Justice recommended denying the petition, so it never reached the White House, a senior Obama administration official told CNN.
The official offered this reason for the DOJ denying the petition: Prosecutors said Johnson was heavily involved in a longstanding drug cartel that was connected to a lot of violence and crime. She was never charged with it, but that came up in the DOJ research on the case, the official said. 
"She was not the low-level drug offender that we typically sought to help," the official said.
A current White House official said the Johnson case came to light as part of conversations between President Trump's senior adviser Jared Kushner and CNN's Van Jones, both of whom helped arrange the President's meeting with Kim Kardashian West last week.
3:02 p.m. ET, June 6, 2018
Pence praises FEMA 2017 hurricane response, but didn't talk about Puerto Rico
From CNN's Noah Gray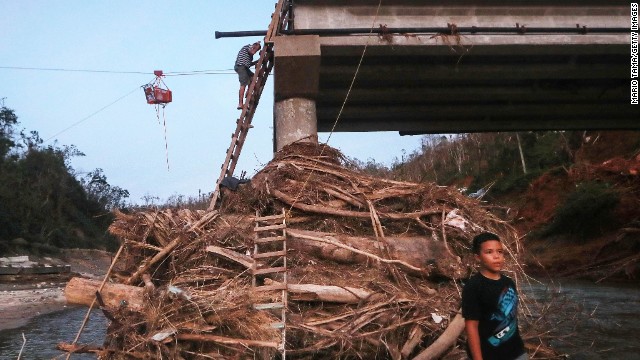 Vice President Mike Pence sang the praise of the job the federal government did handling hurricanes in 2017 — despite the recent report about the higher than reported death toll in Puerto Rico,
Pence said the 2018 hurricane season would be handled just as well.
"We are prepared, just as we were last year, with those historic and unprecedented hurricanes," Pence said. "Mr. President, I know you well and I know you have no higher priority than the safety and the security of the American people. 
There was no talk about Puerto Rico while cameras were in the room.
A Harvard University study estimated that 4,645 people died from Hurricane Maria and its aftermath in Puerto Rico.
2:41 p.m. ET, June 6, 2018
President Trump talks politics at FEMA briefing
From CNN's Noah Gray
President Trump, speaking at the 2018 hurricane response briefing, acknowledged Florida Gov. Rick Scott, who was participating via teleconference.
"We have Gov. Rick Scott of Florida there. He's watching, he's done a fantastic job," Trump said before getting political but saying he wasn't.
"He's now running for the United States Senate, and I won't get political but I think you're gonna do very well ok? That's not political is it?" Trump said, while seated at the head of the conference table at FEMA headquarters.  
Scott announced he was running for Senate in April, but months before that, Trump said he wished the Florida Republican would.
While visiting Florida after Hurricane Irma, Trump said he hoped Scott would run. Here's that clip:
2:55 p.m. ET, June 6, 2018
Trump praises Cabinet members — except for Jeff Sessions
From CNN's Noah Gray
President Trump went around the table at FEMA, praising members of his Cabinet individually, except one key Cabinet member got nothing more than a quick "thank you." 
"Attorney General Jeff Sessions. Thank You Jeff, thank you very much," Trump said, making eye contact with him, before moving on to continue his circle of elongated praise of others.
Trump has repeatedly lamented picking Sessions as his attorney general. Sessions enraged the President when he recused himself from the Russia investigation.
Just yesterday, Trump tweeted this:
2:24 p.m. ET, June 6, 2018
Trump to the first lady: "The people of our country love you"
President Trump recognized his wife, first lady Melania Trump, at today's hurricane briefing at FEMA headquarters.
The first lady hasn't made an appearance in front of the press since May 10. She had a medical procedure to treat a benign kidney condition on May 14.
"Of course we have to start with our great first lady, Melania. Thank you, Melania. She's doing great," the President said.  "She went through a little rough patch but she's doing great."
"We're very proud of her, she's done a fantastic job as first lady. People love you. The people of our country love you."