8:03 p.m. ET, July 30, 2018
Our live coverage has ended. Scroll through the posts below to see how the day unfolded.
6:34 p.m. ET, July 30, 2018
GOP senator: Trump's shutdown threat "doesn't help us right now"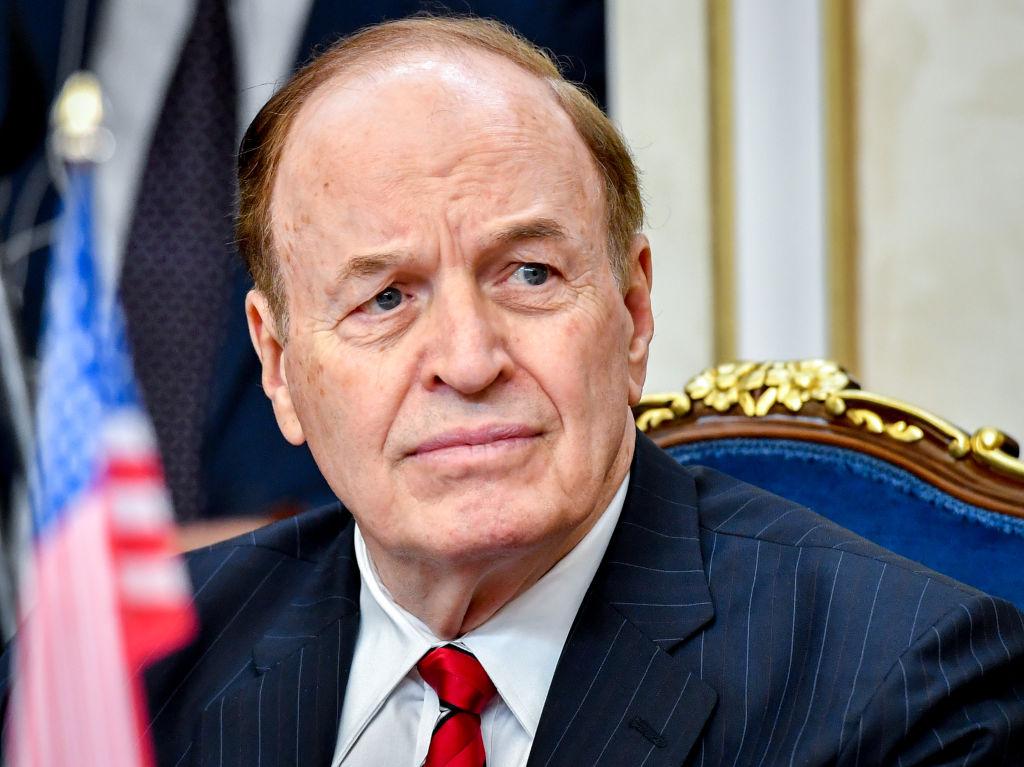 Republican Sen. Richard Shelby, chairman of the Senate Appropriations Committee, said President Trump's threats to shut down the government if Congress fails to pass new border security and immigration measure isn't helpful.
"It's not to anyone's advantage to shut down the government," the Alabama lawmaker told reporters. "My message to him is we are working to fund the government ... We are issuing no threats up here."
"It doesn't help us right now," he said.
6:15 p.m. ET, July 30, 2018
Robert Wilkie sworn in as Veterans Affairs secretary
Robert Wilkie was sworn in Monday as the new secretary of Veterans Affairs.
President Trump said he was "thrilled" to be swearing in Wilkie for what he called a "very, very tough and important position."
Trump was joined Defense Secretary James Mattis, Senate Veterans Affairs Committee Chairman Johnny Isakson, and Sen. Thom Tillis.
"Since day one, my administration has been focused on serving the men and women who make freedom possible, our great veterans. These heroes deserve the best and will have it under Robert Wilkie, I have no doubt about it," Trump said.
Trump ticked off a list of the accomplishments at the Department of Veterans Affairs under his administration, including creating more accountability and expanding funding for the VA choice program. Wilkie gave brief remarks and thanked his family members in attendance.
Vice President Mike Pence administered the oath of office. 
Trump shook Wilkie's hand and gave his wife, Julie, multiple kisses on the cheek, but did not respond to shouted questions, departing quickly through a side door.
4:59 p.m. ET, July 30, 2018
Mike Pompeo supports Trump's willingness to meet with Iran's leadership
Secretary of State Mike Pompeo said he is "indeed" on board with President Trump's willingness to meet with Iran's leadership, without preconditions.
In an interview with CNBC, Pompeo said, "We've said this before. The President wants to meet with folks to solve problems."
"If the Iranians demonstrate a commitment to make fundamental changes in how they treat their own people, reduce their malign behavior, can agree that it's worthwhile to enter into a nuclear agreement that actually prevents proliferation, then the President said he's prepared to sit down and have the conversation with them," he told CNBC.
Earlier today, Trump said he was willing to meet with Iran's leadership, without preconditions, "whenever they want."
3:56 p.m. ET, July 30, 2018
Senate GOP aide on whether Trump shutdown comments shift spending strategy: "No." 
The Congressional strategy on spending remains unchanged, even as President Trump continued today to press for a shutdown without increased border wall funding or immigration measures – pass as many appropriations bills as possible and reconcile them (the goal is nine of the twelve), CR the remaining spending measures and deal with those (which includes the DHS bill with wall funding) after the election.
Does the President's tweet or remarks today change that strategy? "No," one senior GOP aide replied bluntly.
McConnell's floor remarks today were intended to make that point: "We'll finish up the set of appropriations measures we've been considering for several days and take four more big steps towards our goal of completing a regular appropriations process and funding the government in a timely and orderly manner," McConnell said less than an hour after the president completed his press conference.
3:17 p.m. ET, July 30, 2018
Trump: "Sanctions on Russia will remain as is"
President Trump vowed Monday to maintain US sanctions on Russia.
"The sanctions on Russia will remain as is," Trump said during a joint news conference Monday alongside Italian Prime Minister Giuseppe Conte.
Trump did not elaborate on his current view on Russia beyond that comment.
Earlier in the news conference, Trump touted the success of his "great" meeting earlier this month with Russian President Vladimir Putin.
2:47 p.m. ET, July 30, 2018
Trump says he would meet with Iran without preconditions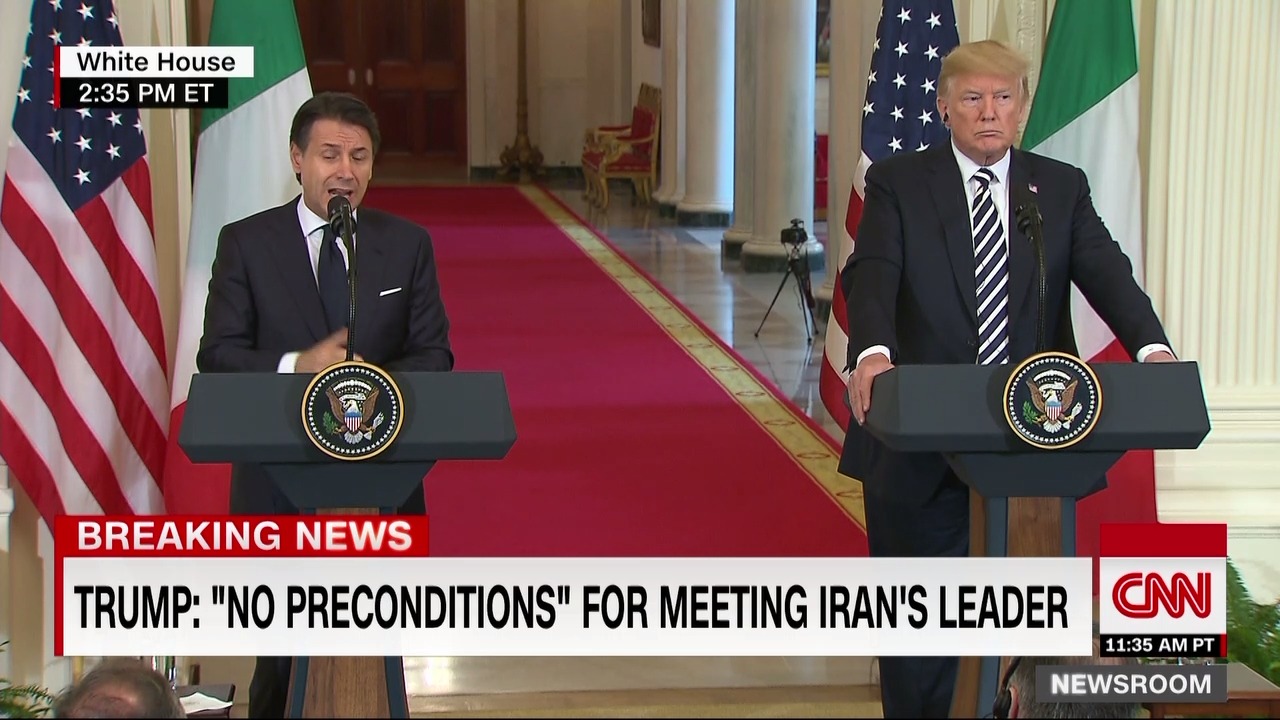 President Donald Trump said Monday he is willing to meet with Iran's leadership, without preconditions, "whenever they want."
"I would certainly meet with Iran if they wanted to meet," Trump said. "I do believe that they will probably end up wanting to meet. I'm ready to meet whenever they want to."
"No preconditions," he added. "They want to meet, I'll meet. Whenever they want."
Trump touted the benefits of diplomacy, saying he would "meet with anybody" and once again arguing that his meeting with Russian President Vladimir Putin -- which has faced heated bipartisan criticism -- was a success.
"Speaking to other people, especially when you're talking about potentials of war and death and famine and lots of other things – you meet. There's nothing wrong with meeting," Trump said.
While Trump said there would be no preconditions to meeting with Iran, he did appear to hedge the possibility of a meeting on an ability to "work something out that's meaningful" with Iran.